MLB Picks
Chicago White Sox at Kansas City Royals Betting Preview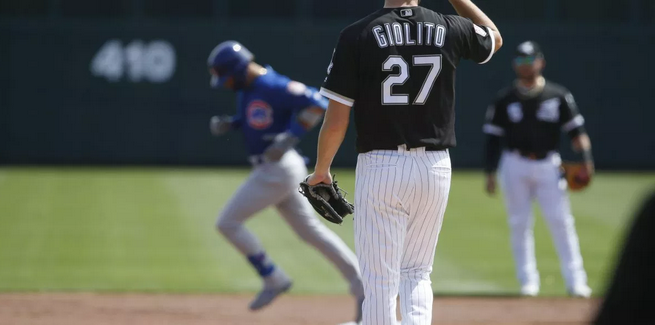 The Chicago White Sox are supposed to be much improved this season, but they are still looking for their first win. Kansas City is in a major rebuilding mode but has gotten off to a terrific start. The Royals will try to start off the season with a three-game winning streak while the White Sox are trying to avoid three straight losses.
This is supposed to be a rebuilding season for both teams, but the Royals have gotten off to a great start. Kansas City has found just enough offense and some great pitching to win the first two games of the season. The Kansas City Royals are -110 in this game against the Chicago White Sox.
White Sox Playing For Future
The Chicago White Sox have a terrific farm system, but they also have their future on display in Chicago. Outfielder Eloy Jimenez is one of the top prospects in baseball and collected his first-ever Major League hit on Saturday afternoon. Yoan Moncada and Jose Abreu each belted a homer on Saturday, but it was not enough to get the White Sox their first win of the season.
The White Sox will give the ball to young Lucas Giolito on Sunday in hopes of getting their first win of the season. Giolito is going to be a major part of the White Sox going forward, but he needs to prove he can pitch on this level. The young right-hander is just 13-17 with a 5.48 earned run average in his young career, but the White Sox are counting on him to be great. Chicago doesn't have a very good bullpen so they will need a long start from their starter in this game.
Royals Scoring Runs
Even though this was supposed to be a down year for the Kansas City Royals, their offense has been scoring runs so far this season. Outfielder Jorge Soler drove in three runs in the win on Saturday afternoon and is one of the big bats in the Royals lineup. Kansas City was dealt a tough blow in spring training when catcher Salvador Perez went down with an injury that requires Tommy John surgery.
Kansas City will send young Jorge Lopez to the mound for the start on Sunday. Lopez hasn't made many many starts in his Major League career and has just three wins to his name. The Royals are hoping that Lopez can improve this season and fix his earned run average that is above 5.00 for his career. Kansas City has a young bullpen and will need Lopez to go deep in this game.
Royals Complete Series Sweep
The Royals and White Sox have built a nice rivalry over the years, but this will be a rough season for both teams. Kansas City has been winning games with their offense so far this season, and this should happen again in this game. The White Sox are going to be good in a few years, but they are going to get off to a bad start. Bet the Kansas City Royals -110 over the Chicago White Sox.