Is there suddenly some doubt in the Houston dugout? The Astros were looking good garnering 2-1 wins in the first two games of the American League Championship Series but after back-to-back wins by the Yankees at home "Hou-Town" has to be getting a little antsy. Even though New York is at home again as part of the 2-3-2 playoff format the Astros aren't worried – they've got the Sith Lord Dallas Keuchel on the bump for the 2017 ALCS Game 4 free pick.
https://t.co/1qVDROIOtm
Astros, Yanks perfect at home this postseason
By Oliver Macklin The Astros and Yankees, who square off Wednes…

— Yanks News Online (@YanksNewsOnline) October 18, 2017
Does Keuchel's Dominance Travel?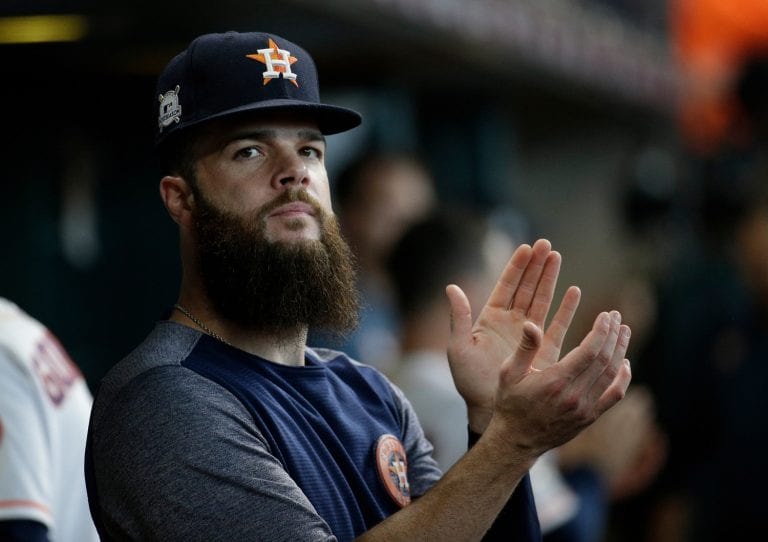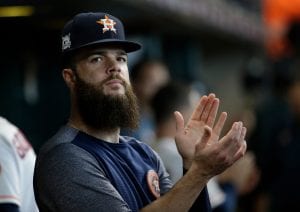 New York has turned things around with some home cooking at Yankee Stadium, but they've also won the last two games with Charlie Morton and Lance McCullers on the mound for the Astros. Keuchel takes the mound for Houston tonight after allowing only 4 hits and 0ER through 7IP in game one. The Astros stud gave up just 1ER on 3 hits against Boston in his last start in the ALDS. In fact, Keuchel hasn't allowed more than 2ER in any of his last five starts, The Yankees are hitting just .181 against the left-hander in their collective careers.
Actual stupid decision for Astros team Why would you pitch Dallas away? Have Verlander and Keuchel go back to back home games.

— Jay (@JtheYankeesFan) October 18, 2017
Tanaka Needs to Keep Up the Pace at Home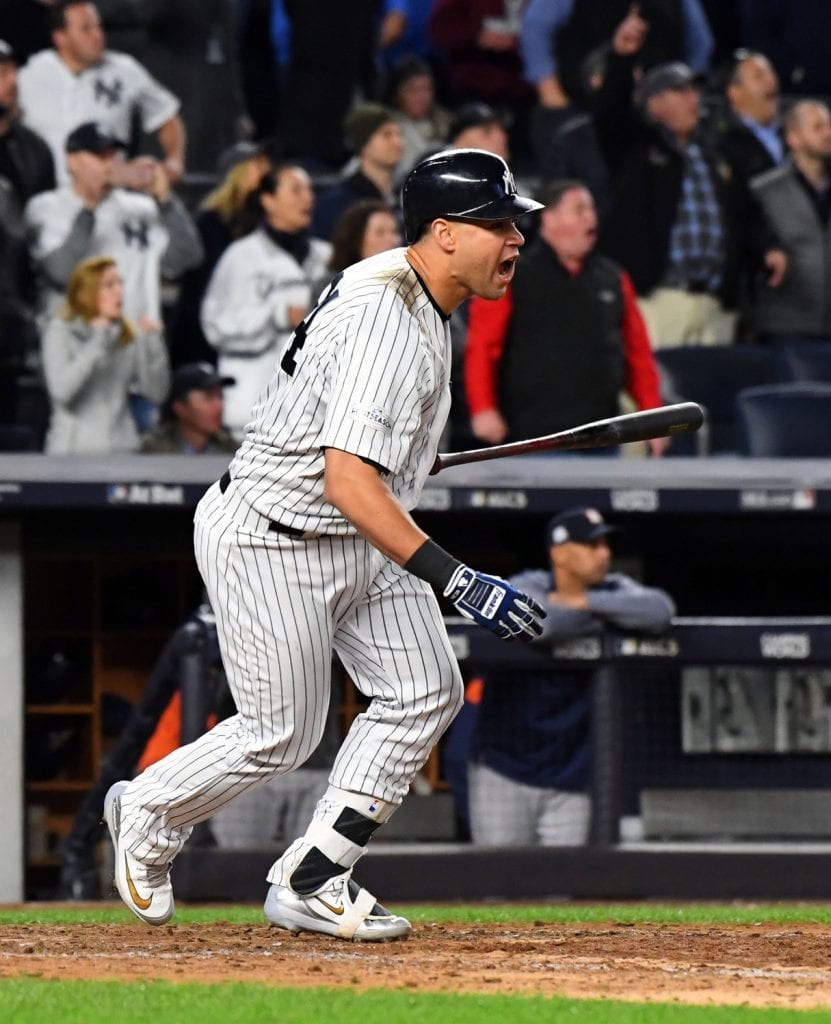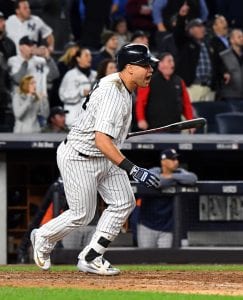 There's probably no doubt that Keuchel is going to shine in the 2017 ALCS Game 4 Free Pick tonight. He's an experienced postseason vet with magnetic stuff. Therefore it falls on the shoulders of Yankee pitcher Masahiro Tanaka to keep his team in the game on the defensive side. The ace should be up for the task after his game one performance, limiting the Astros to just 2ER on 4 hits in 6.0 IP. Despite his solid last three starts (2 ER allowed in 20 IP with 10 hits given up) the Astros have hit Tanaka well in their past. Houston has a .322 cumulative batting average against the right hander and Jose Altuve (.364), George Springer (.444) and Carlos Correa (.500) have all had success albeit in limited opportunities.
Masahiro Tanaka is ready to draw on his start vs. Houston in the 2015 Wild Card round to take them down in Game 5. #ALCS pic.twitter.com/Dnje4OzqTY

— YES Network (@YESNetwork) October 18, 2017
2017 ALCS Game 5 Free Pick – Betting
Over 60% of the public like the Astros and Keuchel early, but the line movement doesn't reflect that love. New York started off as +113 underdogs but are now listed at -106 right along with Houston at -102 (after opening at -122). Some of that line movement can be credited to the heavy public handle that the Yankees bring in however. There's no doubt the Yankees have improved at home – and the TV networks would love a possible NY/LA World Series if the Dodgers can finish off the Cubs tonight.
In the 2017 ALCS Game 5 free pick, Keuchel has the opportunity for greatness – but on the same token so does Tanaka. The Yankees have had the advantage of using their bullpen as they've wanted to the past two games, 8-1 and 6-4 wins on their home turf. It just feels like a new Yankee team – just thing manager Joe Girardi was almost going to get fired if they lost the Wild Card game and now they're on the brink of a possible World Series berth. You have to ride momentum in this one.
Pick: New York Yankees -106