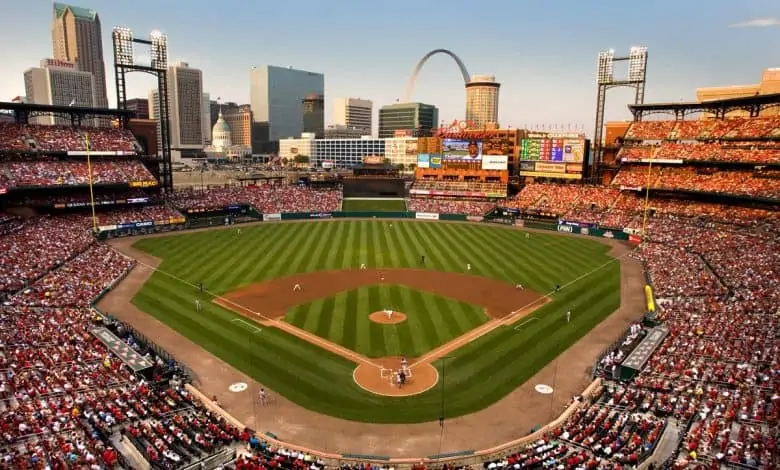 The August 25th Tigers at Cardinals contest has weather conditions that should have hitters salivating. It's supposed to be a hot and humid day at Busch Stadium with temps that feel up to 109 degrees by game time. Not only does that help the baseball fly, it also tires pitchers out very early.
Detroit picked up the 4-3 win on Tuesday as whopping +208 underdogs. The Tigers will go for a sweep in this quick two game series listed at +115. The Cardinals are still just 4.5 back in the wild card race, but absolutely need Wednesday's win as -135 favorites to stay in the hunt.
Tigers Seem to Have the Pitching Edge
Detroit got back-to-back HRs in the 3rd inning from Robbie Grossman and Miguel Cabrera to help fuel the 4-3 win. It was the Tigers' third win in the last four games, as they also took two of three in Toronto. Even though they aren't in the hunt, Detroit has played above .500 ball in August (11-9).
Detroit's offense should be able to get things going in the August 25th Tigers at Cardinals matchup. The consecutive HRs on Tuesday knocked Cardinals starter Jack Flaherty from the game without recording an out in the 3rd inning. Mike Schildt had to use five relievers to close out the contest, leaving them a bit thin on the back end in a game that may see temperatures reaching 105 degrees or higher.
Even in what should be a hitter friendly atmosphere, the Tigers have to like their chances with Tarik Skubal (8-11, 4.02 ERA) on the hill. The left-hander has found himself lately, giving up a total of 2 ER over his last three starts while recording 17 K's to just 2 walks over that span. Skubal has allowed 15 HR in 9 road starts this season though.
Cardinals In a Rut
St. Louis probably shouldn't be in the position they are in, still technically fighting for a postseason spot trying to make up a 4.5 game deficit in the wild card race. The Redbirds have dropped five of their last seven, and to make matters worse all seven of those games have been at Busch Stadium.
There is no team that the Cardinals are better than right now, as their recent rough patch includes dropping two of three to the 46-80 Pirates over the weekend, as -227 and -205 favorites. St. Louis managed just six hits on Tuesday, being held to three runs or less in three of their last four. It's supposed to be a hitter friendly day, but the Cardinals have hit only 3 HRs as a team in the past week.
The Cardinals seem like almost a strange -135 favorite on Wednesday considering Jon Lester (4-6, 5.46 ERA) is up in the rotation. The lefty has given up 4+ runs in three of his four starts with the Cardinals, posting a 7.08 ERA with the team. Cabrera is an amazing 15 of 28 (.536) in his career vs. Lester and the current Tigers roster hits .421 (24 for 57) vs. the STL starter.
Free August 25th Tigers at Cardinals Pick
The line being as high as it is on struggling St. Louis indicates they're probably going to take this one. That being said, you just can't trust the veteran Lester in the heat , and for the fact that he's been rocked by Cabrera and other Detroit players in his career.
Tigers 7 – Cardinals 4
Free Pick: Tigers +115