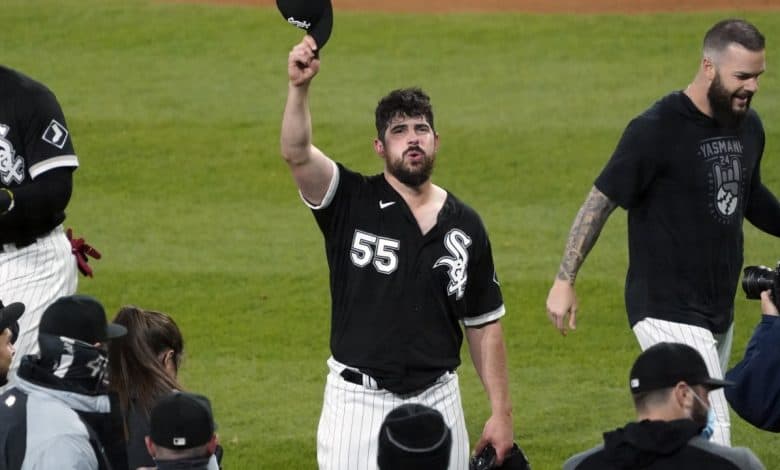 The betting total for the April 20th White Sox at Indians matchup. Not only does Chicago's Carlos Rodon take the mound for the first time since no-hitting Cleveland last week, temperatures are supposed to drop below 40 degrees and with wind blowing in at 11 MPH at Progressive Field.
Oddsmakers aren't calling this one as tight as you'd think, making the White Sox a -120 favorite on the road despite their embarrassing 11-4 loss in Boston on Monday morning. Cleveland is a +100 underdog despite being 4-1 at home on the year. The Indians gained a split in the 4-game series at Guaranteed Rate Field last week.
Rodon-Core?
One of the reasons a pitcher hasn't thrown consecutive no-hitters since the 1930s is because it often requires so many pitches just to get the first one. That's where Carlos Rodon is at coming into the April 20th White Sox at Indians matchup – spectacular last time out, but needing 114 throws to do so.
There's no denying Rodon is off to an amazing start, also holding the Mariners to 2 hits and 0 ER in his first start of the season. The left-hander has owned the Indians too, holding Cleveland to a collective .151 average (14-93), while posting a 2.69 ERA over 18 starts.
Make no mistake, one of the big reasons Rodon was able to no-hit Cleveland last Wednesday is because his offense spotted him a 6-0 lead in the 1st inning. The White Sox knocked Zach Plesac out after completing just 0.2 IP, and will look to do so again in Tuesday's pitching rematch. Yermin Mercedes hit a 3-run HR off Plesac, and continues his tear with a .281 average over the last week. Luis Robert is also 9 for his last 23 (.391) with 3 doubles and a triple.
Plesac Is Fresh
One of the bright sides of getting knocked out after just 2/3 of an inning is that it leaves you fresh for your next start. That's the spot Zach Plesac is in after throwing just 26 pitches last Wednesday in the 8-0 loss to Chicago.
Plesac (and Terry Francona) hope that last week's outing was just a once-off. The right-hander had started off the season relatively sharp, allowing 2 ER over 6.0 IP in his season opener vs. Detroit, and following that up with 7.0 IP of 3-hit ball in a rematch with the Tigers. Plesac had a 2.28 ERA in 8 starts last year, and had a 1.74 ERA in three starts vs. Chicago. A bounce back is almost certain for the Cleveland starter.
Indians batters didn't manage a hit last week against Rodon, but they also only struck out 7 times. It's still hard to expect much from the Cleveland offense, as they are 23rd in the majors in runs/game (3.80) and 27th in batting average (.209).
Free April 20th White Sox at Indians Pick
It's likely that Rodon trails off a bit after tossing 114 pitches the last time out. Plesac should have a nice rebound on the flip-side after not even getting into the 2nd inning in his last start. Cleveland would have the value at +100, but ultimately with the weather that is expected there will be little to no offense.
White Sox 3 – Indians 2 
Under 7.5