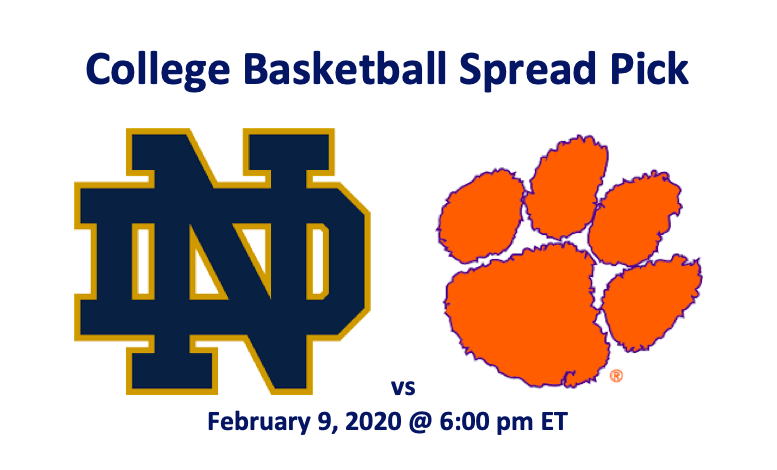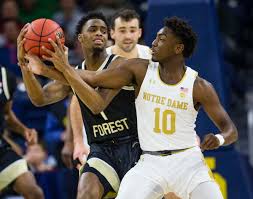 Our Notre Dame vs Clemson pick has the home team Tigers at -1.0. This Notre Dame vs Clemson pick notes that the Notre Dame Fighting Irish (14-8 Overall, 5-6 ACC) are ninth in the very competitive Atlantic Coast Conference. They are six games out of first place.
The Clemson Tigers (11-11 Overall, 2-1 5-7 ACC) are tenth and 6.5 games away from the first-place and #5 Louisville Cardinals. The game will be played Sunday, February 9, 2020 at 6:00 pm ET. The venue will be the Littlejohn Coliseum in Clemson, SC.
Notre Dame vs Clemson Pick – Recent Performance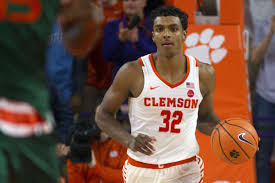 After losing their first game of the season, the Fighting Irish went on a six-game winning streak. But then, as they had to face better and deeper teams, they ran into trouble. Notre Dame has faced three top-25 teams and lost to each one. The Irish last played a top-25 team on January 25. In that game, the #5 Florida Seminoles beat Notre Dame 85-84. Since that loss, the Fighting Irish have won three games in a row. They last played on February 5 beating Pittsburgh 80-72.
The Clemson Tigers also lost their first game and went on a winning streak. That streak was five games long. Also, like the Irish, their fortunes fell when they had to meet tougher team, especially those nationally-ranked clubs. Thus far, the Tigers have met four top-25 teams and lost to three. They did beat the #3 Duke Blue Devils 79-72 on January 14. Since that win, Clemson has gone 2-4. They've lost their last two contests. On February 1, Wake Forest beat the Tigers 56-44, and on February 5, Virginia took them down 51-44.
Fighting Irish at Tigers – Stats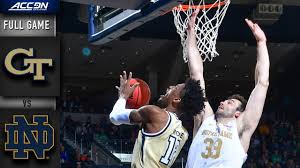 Our Notre Dame vs Clemson pick finds that the Irish are a better offensive team. They're averaging 76.9 PP, post a 43.1% field goal success rate, and are making 17.4 APG. In contrast, the Tigers are averaging 66.2 PPG, hitting field goals at a rate of 42.0%, and are dishing off 13.0 APG. The Irish are also better on threes (35.1% to 31.1%) and frees (74.1% to 66.3%). Notre Dame is also better on rebounds, 38.5 to 34.4 RPG. Clemson is holding opponents to 64.2 PPG, while the Irish are giving up 69.0 PPG. The Fighting Irish top the Tigers in cumulative point differential with a plus-5.9.
Player and Roster Assessment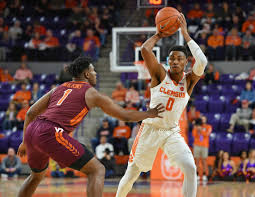 For the Irish, senior forward John Mooney tops the team with 16.5 PPG and 13.0 RPG. He's shooting 31.7% from downtown. Also in the paint, senior forward Juwan Durham, a 55.5% field goal shooter, is averaging 7.8 PPG and 5.5 RPG. Notre Dame also put three double-digit scoring guards. T.J. Gibbs, who's hitting 41.7% of his threes, is averaging 14.3 PPG. Also in back, Prentiss Hubb, who's making 4.8 APG, is averaging 12.2 PPG.
Clemson does not have the same firepower as their opponents. In front, forward Aamir Simms is averaging 13.4 PPG and 7.4 APG. Senior guard Tevin Mack is putting in 12.0 PPG and 5.5 RPG. Guard John Newman III is scoring 9.5 PPG. He also good for 3.6 RPG. The three are each hitting 44% of their field goals.
Our Notre Dame vs Clemson Pick
In Notre Dame vs Clemson pick, we note that the Irish come to this game with a deeper and more productive offense. The Tigers are struggling while Notre Dame is on a run. We're taking the Fighting Irish at +1.0.
Notre Dame Fighting Irish vs Clemson Tigers Prediction – Summary
Notre Dame Fighting Irish +1.0