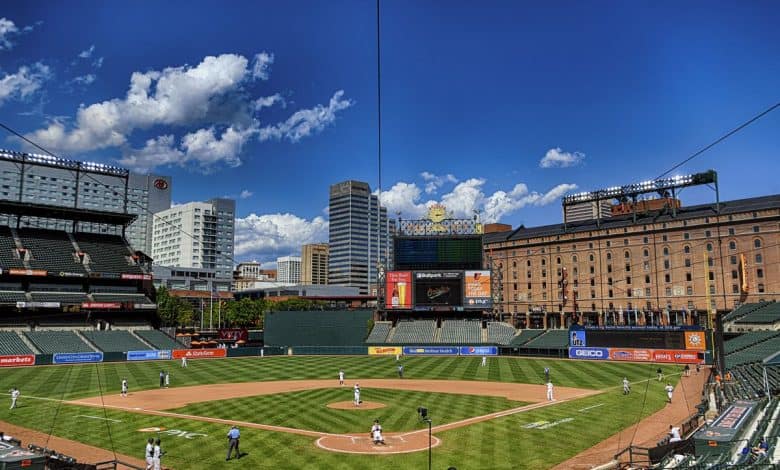 There's definitely no postseason implications on the line in the September 9th Royals at Orioles meeting, but that doesn't mean it won't be an interesting one for wagering purposes. The last place Orioles, one of the two worst teams in baseball, are -120 favorites on Thursday night just the second time that's been the case in the past month.
KC has lost the last two at Oriole Park, ruining the momentum they had built up after taking two of three at home vs. the 1st place White Sox the series prior. The Royals are +100 underdogs on Thursday night after being at least a -114 favorite over the first three games of this series.
Royals Offense Too Inconsistent
What makes Kansas City such a tough wager on Thursday is the fact that their offense can be stellar one day and absolutely tank the next. For example the Royals scored 20 runs total over their three game set with the White Sox were held to three or less in the first two games against Baltimore and then fell to the Orioles 9-8 on Wednesday.
Thursday's betting total is down a run from the open, going from 9.5 to 8.5 as bettors try to figure out what KC has up their sleeve at the plate. Salvador Perez has a 7-game hit streak going and has 4 HR and 10 RBI over the past five games. There could also be a lot of offense in the September 9th Royals at Orioles matchup as both teams used up a lot of relievers in Wednesday's 9-8 high scoring output.
Something else to consider if wanting to back Kansas City at +100 is what their collective psyche is going to be after giving up 9 runs in the 8th inning of Wednesday's loss. All three KC relievers that entered Wednesday's game had three runs scored on them, meaning a strong outing from Carlos Hernandez (5-1, 3.57 ERA) is imperative. Hernandez has allowed 2 ER or less in six of is last seven starts.
Orioles a Rare Favorite
Baltimore has been a profitable team to bet on over the past week plus, taking the last two in the series against the Yankees at +294 and +283 while taking the two games from the Royals at +109 and +114. You have to pay a little bit to get the Orioles on Thursday (-120), but that's still not a bad price for a team that has scored 16 runs the last two games.
Cedric Mullins is on a nice little stretch for the Baltimore offense, hitting a HR in three of the last four while scoring 8 runs over the last five contests. We don't know what to expect from the Orioles bats on Thursday night though as Hernandez is making just his 12th career start but Baltimore did get a 5-0 win against him back on July 18th.
One thing going against the Orioles on Thursday is that they have lost six straight John Means (5-6, 3.47 ERA) starts. That's not necessarily his fault as Means has allowed 3 ER or less in four of those, but it's something to consider heading into this matchup.
September 9th Royals at Orioles Pick
Usually you'd think if the Orioles are favored oddsmakers must be seeing something, right? That really hasn't been the case, as Baltimore has lost 8 of 12 when favored this season. Hernandez has been solid as of late for Kansas City, and when you can get plus money (+100) just needing the 45-93 Orioles to lose you take it.
Royals 6 – Orioles 5
Free Pick: Royals +100