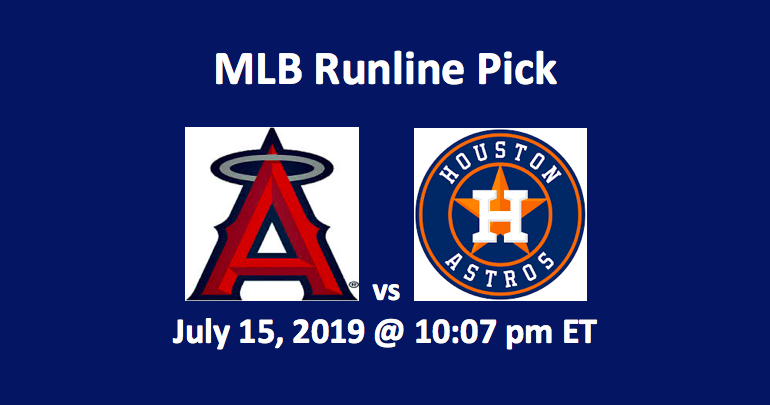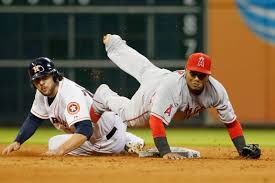 This LA Angels vs Houston Astros runline pick has the Astros at +130 (-1.5). Comparing the LA Angels vs Houston Astros runline with the moneyline, which for Houston is -125, you're +$55 if the visitors win by two or more runs. With the runline, the Angels are at -145 (+1.5), while they come in at +112 with the moneyline. Game one of this four-game series is scheduled for Monday, July 15, 2019 at 10:07 pm ET.
The Houston Astros (59-35 Overall, 26-21 Away) are first in the AL West. They are six games ahead of second-place Oakland and 11 games ahead of the fourth-place Angels. Houston has won two games straight and are 7-3 over their last 10. The Los Angeles Angels (48-46 Overall, 25-21 Home) have won three games in a row and have won six of their last 10 games. The Angels are five games back in the wild-card hunt.
LA Angels vs Houston Astros Runline Pick – Pitching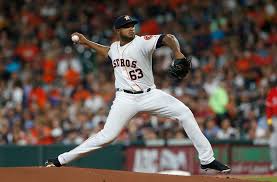 The Astros sent righty Josh James (4-0 W/L, 4.91 ERA, 1.32 WHIP) to the mound tonight. James, a reliever, got the start after right-hander Brad Peacock, who was supposed to be taken off the IL, was, instead, sent back to Houston to evaluate some soreness in his right shoulder. Once James opens, the Astros will bring in left-hander Framber Valdez (3-5, 5.28 ERA). Valdez has struggled in the first inning of his starts this season, posting an 11.57 ERA in the initial innings of his five starts this season. In three career appearances against the Angels, including two starts, Valdez is 2-1 with a 1.69 ERA. However, Valdez has lost his last three decisions.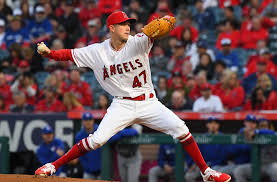 Right-hander Griffin Canning (3-5 W/L, 4.43 ERA, 1.09 WHIP) gets the start for the Angeles. In June and July, Canning is 1-4-1. In his last start, which was July 4 against Texas, he went 3.1 innings, giving up six runs on seven hits. In his last six games, he's offered up seven homeruns. This is the first time that Canning, a rookie, has faced the Astros. The young arm utilizes a 94mph four-seam fast ball, which offers better than average speed. He also uses an 89mph hard slider with 12 to 6 movement and an 84mph curve and 89mph change.
Angels and Astros – Stats and Offense
Going into this game, each team has scored a total of 485 runs. Yet, the Astros RS/RA differential is +94, while LA's is just +20. The difference, of course, is in runs allowed, as Houston has given up 391 and Los Angeles 465. The Astros come in with a .269 team-BA and .345 OBP. They've hit 149 homeruns. Opponents have a .221 BA and .286 OBP and have hit 146 round trippers. The Angels are batting .261 while opponents are hitting .245. LA's OBP is .338, while opponents are at .321. The Angels have smacked 139 homers while opponents have hit 151. Overall, Houston has a decent edge in pitching and a slight one in batting.
This past week, Houston's Michael Brantley, Yuli Gurriel, Alex Bregman, and Josh Reddick have been smacking the ball around. Over the last seven days, each of these players has batted at least .333. Three-of-four are hitting .300 or better against Los Angeles. Brantley leads the team in BA (.324) and hits (113). Bregman tops the Astros in homeruns (24), RBI (58), and OBP (.397).
For the Angels, both David Fletcher and Mike Trout have been hitting well as of late. In the last seven days, Fletcher has a BA of .357 and Trout .444. Trout, who's hitting .222 versus the Angeles, is day-to-day with a right calf issue. Along with Trout being out, Tommy La Stella, who's at .300 with 44 RBI and 16 homers, is on the 10-day-DL. Fletcher is hitting .421 against the Astros, while Kole Calhoun, who's batting .228 overall, has a .333 average versus Houston.
Our LA Angels vs Houston Astros Runline Pick
We find that Houston has the edge in this game when it comes to offense and overall pitching. The individual pitching matchup is even in this game, although Houston seems to have a decent strategy on how to handle their situation. The Astros have won four of the first five games of this series. Three of those wins have been by four or more runs and one win was by a single run. The average margin of victory for the Astros is 4.6 runs. Our LA Angels vs Houston Astros runline pick is the Astros.
Summary Runline Pick – LA Angels vs Houston Astros
Houston Astros at +130 (-1.5)