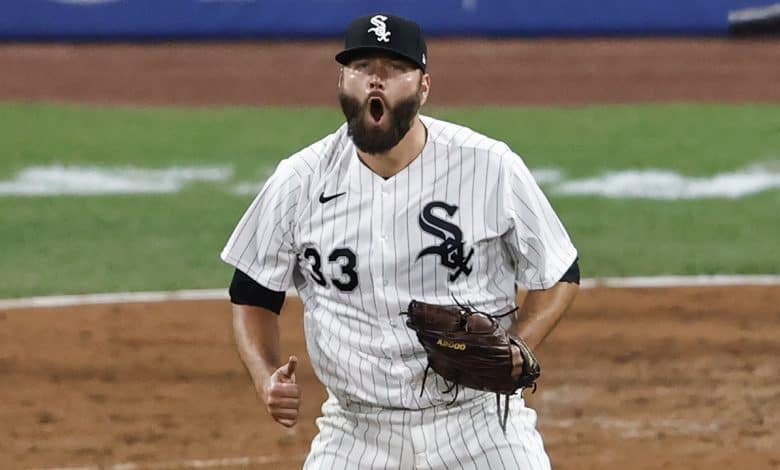 The naysayers seem to be correct heading into the May 8th White Sox at Royals tilt. Everybody said it was only a matter of time before Kansas City fell out of the top spot in the AL Central after a red hot start, and that has come to fruition as KC is riding a 6-game losing streak. That includes a 3-0 White Sox win on Friday night with CHW a -142 favorite.
Chicago has climbed into 1st in the Central, with a 0.5 game lead over Cleveland as the Royals have dropped into 3rd place. The Sox are a whopping -165 favorite on Saturday night even at Kauffman Stadium (the Royals are just 8-10 at home this year). Chicago looks like an early big play.
White Sox a Play Behind Lynn?
Chicago might be worth paying up for with Lance Lynn (2-1, 1.82 ERA) on the mound. He missed a couple starts with a strained right trapezius, but did well under the circumstances in his return, giving up 3 ER on 4 hits to Cleveland (5.0 IP). Lynn had allowed 2ER total in his first three starts of the season, striking out 27 in 19.2 IP.
One of Lynn's solid starts to begin the season was a 5-hit shutout against Kansas City on April 8th in which the right-hander struck out 11 KC batters. The teams split that series in Chicago, with the White Sox winning 6-0 behind Lynn, but dropping a 4-3 contest in the second meeting. The Royals outhit Chicago 8-7 on Friday night, but couldn't scratch out a run against Carlos Rodon.
The White Sox offense did just enough in Friday's series opening win, a big blow coming from a Zack Collins home run. They'll be up against KC starter Daniel Lynch making just his second big league appearance. Chicago is 20-6 their last 26 road games vs. a LH starter and 37-17 the last 54 vs. a Southpaw overall.
KC's Offense is Missing
The under has hit in four straight White Sox games, mostly because they've been shut out in two of those and then pitched shutouts in the other two. That's familiar territory for the Royals, who haven't scored a run in the last 22 innings.
The May 8th White Sox at Royals betting total is 9, which seems on the high side. Can Kansas City put together a solid offensive outing behind Salvador Perez, who was 4-4 on Friday night? The KC catcher is also 6-16 (.375) with a 2 HR off Lynn, while Andrew Benintendi is 6-18 vs. the CHW starter.
The big question for KC on Saturday night is Lynch, the Royals top pitching prospect who is also very inexperienced. Lynch walked 4 in his MLB debut on Monday, which could be attributed to nerves. Does the lefty buckle down, or does this deadly Chicago offense take full advantage of the youngster.
Free May 8th White Sox at Royals Pick
Look for a big outing from Lynn, and a lot of unknowns from KC starter Lynch. Chicago has traditionally struggled facing pitchers for the first time, so long-suffering White Sox fans may sit this one out. With the Royals on a 6-game losing streak and continuing to fade in the standings, it looks like Chicago big here.
White Sox 7 – Royals 2 
White Sox -1.5 (-115)