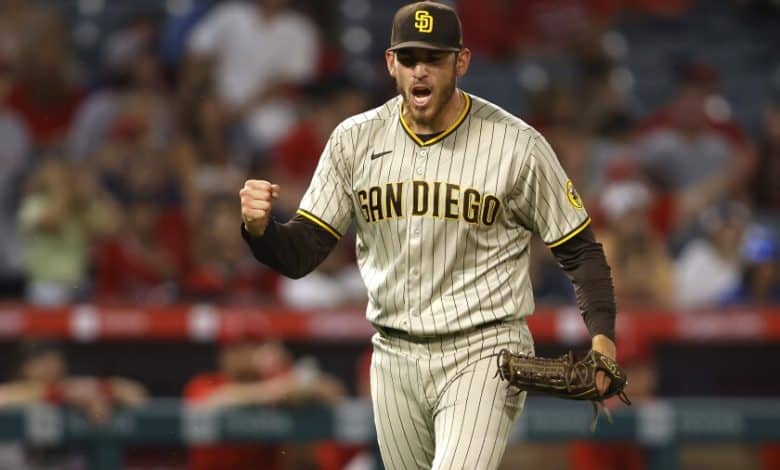 The July 30th Twins at Padres betting matchup has an O/U of 7.5 as it looks like a pitcher's duel between Sonny Gray and Joe Musgrove. Minnesota is just hoping the San Diego bats have cooled off after San Diego hit five HRs in Friday night's 10-1 series opening win.
The Padres are -132 favorites on Saturday night behind Musgrove, the All-Star who is actually struggling a bit as the Padres have lost four of his last five starts. Minnesota is on a three game losing streak, but hope that Gray can help stop the skid as +112 underdogs as he had a strong return from the All-Star break.
Twins In a Rough Phase
Minnesota is trying to just salvage maybe one win this weekend as the calendar flips to August – where they play 20 of 28 games at home. The Twins' lead is down to just a game over the Guardians and three over the White Sox as Minnesota is in the midst of a three game losing streak in which they've allowed 27 runs.
The Twins managed just one run and five hits on Friday night, with San Diego starter Blake Snell continuing his season turnaround with just 4 hits allowed over 6.0 IP. A Byron  Buxton HR in the 4th inning accounted for the only run in Minnesota's 10-1 loss as +120 underdogs.
Joe Ryan lasted just 4.2 IP in Friday night's loss, giving up 10 ER as he served up 5 HR to the Padres. Gray (5-3, 3.52 ERA) looked good in his first start post All-Star break, giving up just 2 hits over 6.0 IP in a 9-1 win over the Tigers. Gray also went into the break giving up a total of 11 ER in starts against the Rangers and the White Sox so maybe we hesitate to see if he has truly turned things around.
Padres Found Their Power
Despite all the talent in their lineup, San Diego ranks just 25th in MLB in home runs hit this year with 86. Perhaps the anticipation of Fernando Tatis, Jr. possibly returning next week (or rumors of acquiring Shohei Ohtani before the trade deadline) put a spark into the Padres lineup, but either way they were on fire on Friday with a season high 5HR.
Adding Tatis, Jr. – and possibly Ohtani – to a team that saw Manny Machado, Luke Voit, Eric Hosmer, Jorge Alfaro, and Ha-Seong Kim all hit HRs on Friday just doesn't seem fair. Maybe the Twins young pitcher Ryan just had a bad night too, but Machado is 10-27 with 3 XB hits vs. Gray so at the least he should have another big showing at the plate.
Musgrove (8-3, 2.63 ERA) put up great numbers early in the season, but his 4.67 ERA in July is easily his worst month of the year. Musgrove has looked hittable lately, giving up 5 ER to the Rockies – albeit at Coors Field – but then following that up with 4 ER allowed to the Mets in his first start since the All-Star break.
Free July 30th Twins at Padres Betting Pick
The Twins have won six of their last seven Saturday games, but they've also lost five straight road games to teams with a winning record. Musgrove has had two poor starts in a row, but those have both been on the road and he has a 2.20 ERA at Petco Park this year. It's just a solid price for the Padres at home in this matchup.
Free Pick: Padres -132