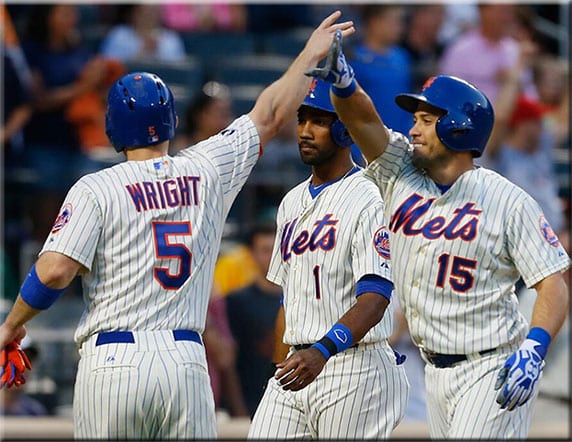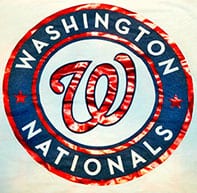 Overview
The Washington Nationals are in New York for a big four game series with East division rivals the New York Mets. The Mets haven't had much luck versus the Nationals over the last few years winning just 17 of the last 63 meetings overall and they have also won just 15 of the last 51 meetings played at home in New York although they have won 2 of the 3 meetings so far this season.
Head to Head Trends
Nationals are 46-17 in the last 63 meetings.
Nationals are 36-15 in the last 51 meetings in New York.
New York Mets (-105)
The New York Mets are 1st in the Nationals League East with a 15-7 record and are 4.5 games clear of the 2nd place Atlanta Braves. The Mets have been on fire to start the season especially at home where they have yet to lose a game going 10-0. The Mets are playing good on both sides of the ball averaging 4.32 runs per game on offense while allowing just 3.32 runs per game on defense and that is the sign of a good team.
On the mound for the Mets today is Jacob DeGrom who is 2-2 with a 2.96 ERA on the season. Degrom pitched great in his first 3 starts allowing just 2 runs total but he did get knocked around in his last start giving up 6 earned runs in 5 innings of work versus the Yankees which included 3 homeruns.
New York Mets Trends
Mets are 7-1 in deGroms last 8 home starts.
Mets are 10-0 at home this season.
Washington Nationals (-105)
The Washington Nationals are 4th in the NL East with a 9-13 record 6 games out of 1st place and just a game up on the Phillies for last place. The Nationals haven't been doing all that well early in the season but they are dealing with a lot of injuries right now and once they get healthy they will be back to being one of the top teams in the league again.
Starting for the Nationals today is Stephen Strasburgh who is 1-2 with a 4.88 ERA in his 4 starts this season. Strasburgh hasn't been all that great so far he's only had one what you would call a "good outing" versus 3 poor starts but the same thing happened to last season it took him a few starts to get going.
Washington Nationals Trends
Nationals are 4-9 in their last 13 road games.
Nationals are 3-9 in Strasburgs last 12 starts vs. a team with a winning record.
Conclusion
I'm going to go with the Mets over the Nationals in this one. The Mets are 1st in the East and are tied with the Tigers for the best record in baseball plus they are also 10-0 at home so maybe they might be due for a loss but either way I think I'm going to continue to ride them until they do actually lose a game.
Free Pick: New York Mets -10 at most betting sites