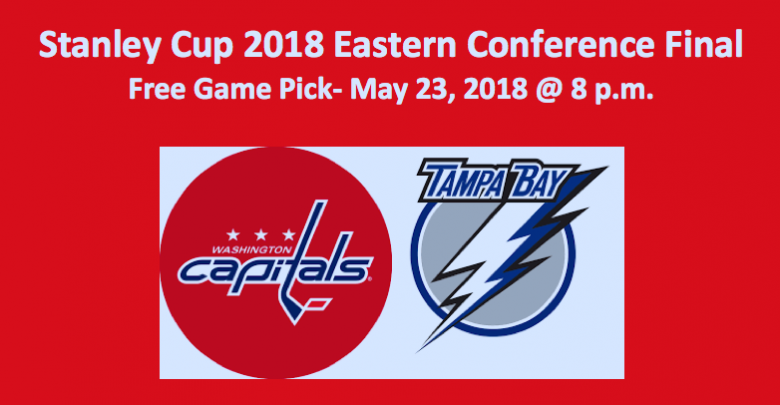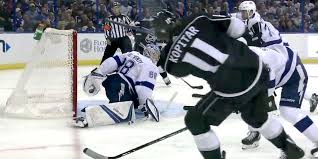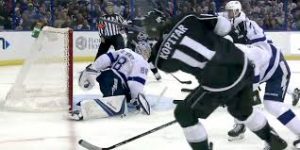 It all comes down to one game as far as the NHL Eastern Conference Championship for 2018 is concerned. Tonight at 8:00 p.m. E.T. the favorite Tampa Bay Lightning will host the Washington Capitals. The game, which will be played at Amalie Arena, will be the final installment of what has been a highly unpredictable series where the first four games were won by the away team and the last two by the home club. What will happen is anybody's guess, but we'll try our best to give you an accurate prediction regarding the winner and the over/under. Our Capitals play Lighting NHL game seven pick has the Bolts at -130 and the Caps at +128. The over/under is 5.5 with the over listed as +112 and the under as -126.
Latest on Netminding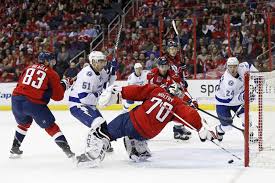 In Monday's game six, Cap goalie Braden Holtby saw 24 shots and saved every one of them. However, for the Lightning, Andrei Vasilevskiy saw 34 shots. By allowing three goals, he broke his three-game consecutive streak of two goals per game. However, it wouldn't have made much of a difference, and Holtby stoned Tampa Bay. It may seem that the team that has the hottest goalie will win tonight. That will certainly help. But, when push comes to shove in this game, and it will, defense will be the key.
Offense and Defense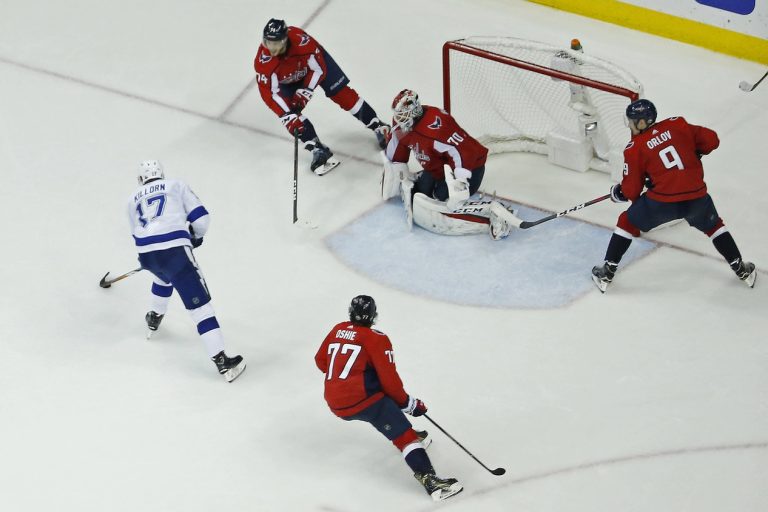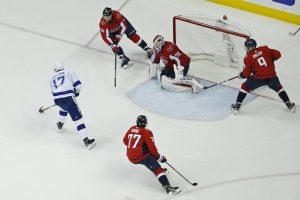 The Capitals did a good job of limiting Bolt shots the other night. That's what they have to do to win. On the other hand, the Lightning simply allowed Washington too many shots on net. Their D must step up tonight. On the other hand, the Capitals put 34 SOG. Another major stat from the other night is hits. Tampa Bay had only 19, while the Capitals pummeled their opponents with 39. Washington also beat the Bolts in takeaways, 17-to-7, and edged them in the faceoff circle 33-28.
Washington will look to the duo of Evgeny Kuznetsov and Alex Ovechkin, along with third-man T.J. Oshie, to be difference-makers. Will Ovechkin really let this game and series get away from him? Two wild cards for the Caps certainly could be defenseman John Carlson and center Nicklas Backstrom. Both are dangerous assist-men.
When it comes to scoring for Tampa Bay, look to Nikita Kucherov, Brayden Point, Steven Stamkos, and Ondrej Palat. In the playoffs, they have a total of 27 goals. If you're looking for two other guys who could be major factors for the home team tonight, consider center Alex Killorn and D-man Victor Hedman.
Our Capitals Play Lightning NHL Game Seven Pick
Here it is, game seven. What do we think? We think nothing is guaranteed tonight. First, go with the under at 5.5. Finally, our Capitals play Lighting NHL game seven pick is Washington with the puck line (+1.5) at -225.
Summary Caps and Bolts Picks: Washington with puck line at -225 and under 5.5 (-126)