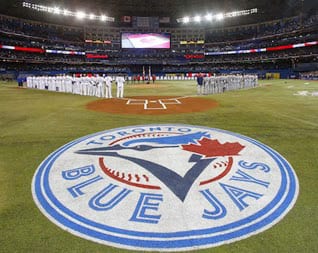 Overview
The Blue Jays visit Tropicana Field in Tampa for a three game series versus division rivals the Tampa Bay Rays. After struggling versus the Rays for a few years the Blue Jays played them fairly good last season but they seem to be back struggling against them again losing 3 of 4 meetings so far this season.
Head to Head Trends
Blue Jays are 1-4 in the last 5 meetings.
Blue Jays are 20-47 in the last 67 meetings in Tampa Bay.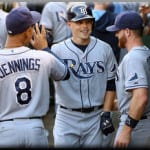 Tampa Bay Rays (-115)  
The Tampa Bay Rays are 4th in the American League East with an 8-8 record and even though they are 4th they are still just a game out of 1st place. I don't know what to think about the Rays this season they might be good or they might be really bad but more then likely they will probably be a slightly below .500 type team.
The Rays main problem this season will probably be offense again averaging just 3.75 runs per game so if they're not getting great pitching they will struggle to win games. So far this season their pitching has't been all that great especially their bullpen who have an ERA or 4.77.
On the hill for the Rays today is lefty Drew Smyly who is making his first start of the season after missing the first couple weeks with a should injury. Smyly is a bit of an unknown making his first start of the season so he probably won't go all that deep into the game and the Rays bullpen who has struggled might have to try and eat up a few extra innings.
Tampa Bay Rays Trends
Rays are 3-7 in their last 10 home games.
Rays are 1-5 in their last 6 during game 1 of a series.
Toronto Blue Jays (+105)
The Toronto Blue Jays are tied for 1st in the AL East with the Red Sox and Yankees all with a 9-7 record. The Blue Jays are exactly what everyone thought they would be a team that lives and dies by the long ball. The Blue Jays are the highest scoring team in the league averaging 5.88 runs per game and they are also tied for the most homeruns with 22.
Starting for the Jays is knuckleballer R.A. Dickey who is 0-1 with a 3.26 ERA in 3 starts this season. Dickey has pitched pretty good but he just hasn't had some of that big Blue Jay run support so maybe they'll make up for it in this one.
Toronto Blue Jays Trends
Blue Jays are 5-0 in their last 5 games vs. a left-handed starter.
Blue Jays are 6-13 in Dickeys last 19 road starts.
Conclusion
I'm going to take the Blue Jays as a small dog in this one. The Blue Jays are hitting the ball well right now and with Smyly more then likely being on a lower pitch count the Rays bullpen might be in for another rough day.
Free Pick: Toronto Blue Jays +105