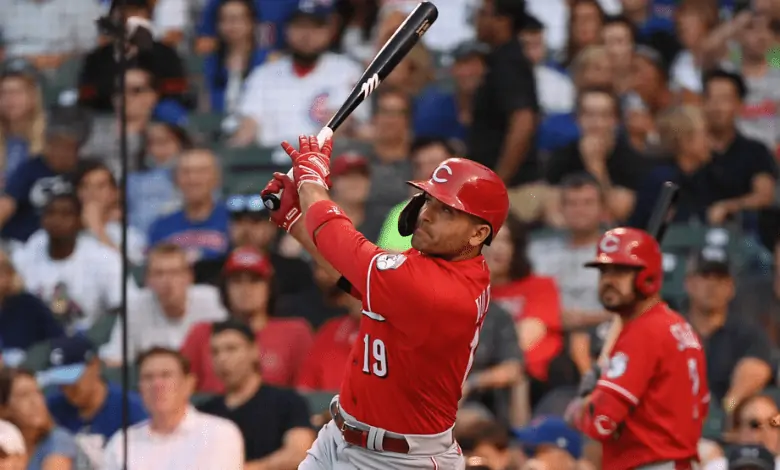 It's always tough making a play on 12-28 Cincinnati, but the May 23rd Cubs at Reds betting matchup might be that time. Chicago is a -130 favorite despite going just 3-4 on a recent home stand against sub .500 teams Arizona and Pittsburgh.
The Reds are 5-9 at home this year but the big detail about Monday night's series opener is that it is not in Toronto. Cincinnati was short four players this weekend because they didn't meet Canada's vaccination requirements and the Reds still managed to get a 3-2 win on Sunday. This is the first meeting of the season between these two NL Central foes, with the Reds holding an 11-8 advantage in 2021.
Road Was Kind to Cubs Last Time
Chicago was just 3-4 on their most recent stint at Wrigley Field, completely blowing the momentum they had built up from series wins in San Diego and Arizona on a 4-2 road trip. The Cubs are 9-9 on the road compared to 7-15 at home, so maybe the Friendly Confines aren't that welcoming after all.
The Cubs were lucky to salvage one game at home against the Diamondbacks over the weekend, blowing a late 4-0 lead on Saturday to fall 7-6 in extra innings while going up 3-0 into the 6th before getting 2 runs in the bottom of the 8th to salvage a 5-4 win.
Chicago used 6 relievers in Saturday's loss but were saved by Wade Miley going 6.0 IP and Keegan Thompson finishing things up for the final 3.0 to save some relievers for the May 23rd Cubs at Reds betting matchup. All arms will likely need to be on deck with Drew Smyly (1-5, 3.97 ERA) getting the start. Smiley has failed to get out of the 5th in three of his last four starts and has taken the loss in 5 straight.
Reds Have Some Pitching Concerns As Well
While the Cubs start a pitcher on Monday that has taken the loss in five straight starts, they still may have the advantage on the bump. Vladimir Gutierrez (0-5, 8.65 ERA) goes for the Reds for the first time since May 11th. He had been demoted to the bullpen after his most recent outing but had yet to make an appearance.
Maybe some time off to regain perspective is what Gutierrez needs because what he had going wasn't working. The right-hander has allowed 17 ER over his previous three starts and hasn't pitched out of the 5th inning in any of his six starts this year. Ian Happ has gone 4-8 with 2 HR vs. the Reds starter.
The Reds may need to get some offense going to counter the Cubs on Monday night, but they scored 5 runs total in the three game series in Toronto. Cincinnati has now scored a run or less in 4 of their last 7.
Free May 23rd Cubs at Reds Betting Pick
Cincinnati is a +110 underdog at home on Monday night and they have been playing better with wins in 6 of their last 10. It's hard to trust that Reds offense, but they should get things going against a pitcher who struggles to get out of the 5th and a bullpen that was very shaky over the weekend. At the same time though, Cincinnati is going to give up their fair share with Gutierrez back on the hill.
Free Pick: Over 9