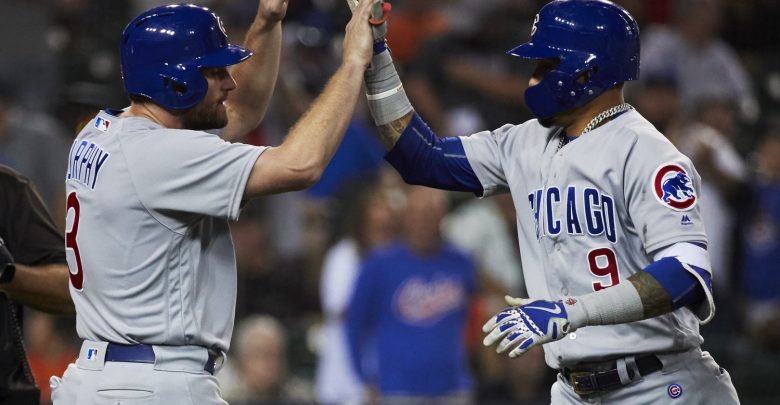 As of a couple hours before the August 24th NL free pick, Matt Harvey was still scheduled to pitch for Cincinnati. The matchup with Chicago was off the board for much of the morning as news traveled of the Brewers putting in a waiver claim for the Reds pitcher. It appears Harvey will take the mound for the Reds unless a deal is made by 1:30 EST. Cincinnati isn't the only team today that has pitching questions however as the Cubs start rookie Alec Mills. Even so, oddsmakers have made the Cubs large favorites at Wrigley today (CHC -174) – are the Reds the play though?
Reds Still Playing Hard – Sort Of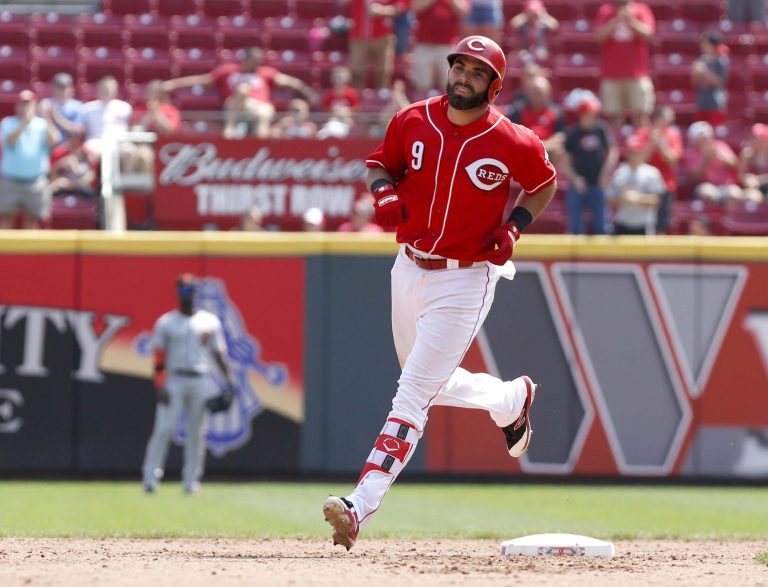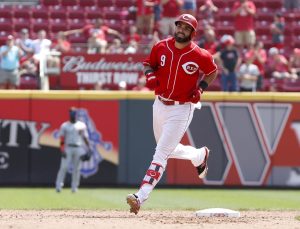 Cincinnati has a 0.1% chance to make the 2018 postseason but still they've been winners of 4 of their last 7. The exodus out of New York has been extremely kind for Matt Harvey (6-7, 4.91) lately as he's allowed 2ER or less in 8 of his last 10 starts. Two of those came against the Cubs, who the right hander held to 4 total ER across 11.2 IP on June 21st and July 7th. The Reds have gone 7-3 in Harvey's last 10 starts which includes victories over the Cubs, Atlanta, Milwaukee, St.Louis, Philadelphia, and Arizona – all potential playoff teams.
For Harvey to capture another win in the August 24th NL free pick (pending a pre-game trade) Cincinnati's offense will need to get going. They've scored 2 runs or less in 3 of the 4 games on this most recent road trip (1-3). Joey Votto hasn't played since August 15th as he sits with a leg injury but numbers-wise the team isn't hitting that horribly lately. Scooter Gennett is batting .393 with 4 XB hits in 7 games and SS Jose Peraza is 11 for his last 25 (.440) with 2 HR. This is why the Reds aren't a horrible pick today – especially against Chicago's questionable rookie starter.
Cubs Offense Finding Their Stride?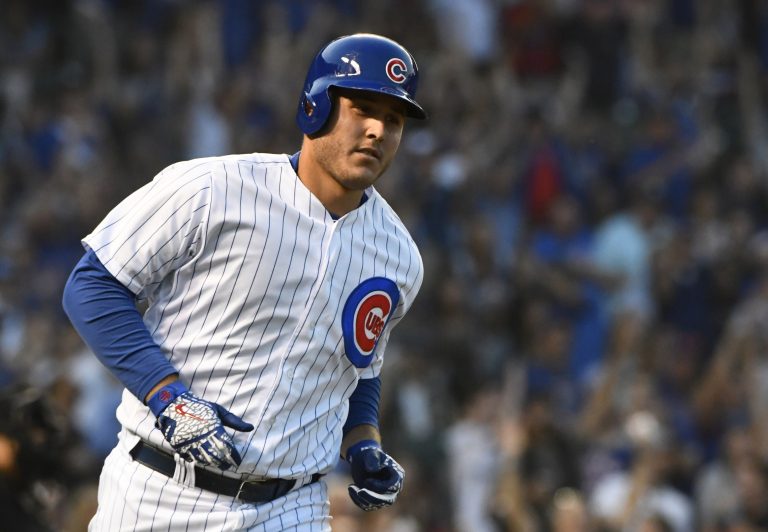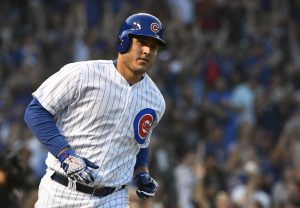 The Chicago bats were in a funk as they famously only scored 1 run in each of the 5 games from August 16th to August 21st. Then the team traded for Washington's Daniel Murphy and all seems to be right for Joe Maddon's team. Murphy has gone 4-10 (.400) with 2 runs scored and an RBI in two games with Chicago at the leadoff position. More importantly, the Cubs have put up a combined 15 runs in those two contests so everybody seems to be getting a spark from the newcomer. Anthony Rizzo and Javier Baez are a combined 8 for their last 17 with 4HR and 8 RBI. Rizzo has gone deep in three straight games which is one of the main reasons the August 24th NL free pick O/U is set at a whopping 12 runs.
Of course another reason oddsmakers are expecting so many runs today is because there's a 14MPH wind blowing out to LF at Wrigley this afternoon. Not exactly the best way to break into the majors for Cubs starter Alec Mills, who is making his first ever MLB start. It's not like he had been tearing it up in the minor leagues either, posting a 5-12 record and a 4.84 ERA in Triple-A Iowa. The Cubs are 20-9 in their last 29 home games – can the youngster find some magic in the (heavily blowing) ivy of Wrigley Field?
August 24th NL Free Pick Betting
Harvey is obviously the more experienced pitcher X1000 today but the Cubs actually hit him pretty well. Murphy has batted .400 with 2HR in 10 AB against his former teammate while Baez and Ben Zobrist are a combined 8-16. The only question for the Cubs is Mills on the mound – but can he be any worse than Tyler Chatwood who he's replacing in the rotation? Harvey has been solid lately, but the disarray of not knowing if he's going to be traded or not might be a factor today.
Free Pick: Chicago Cubs -1.5 (-110)