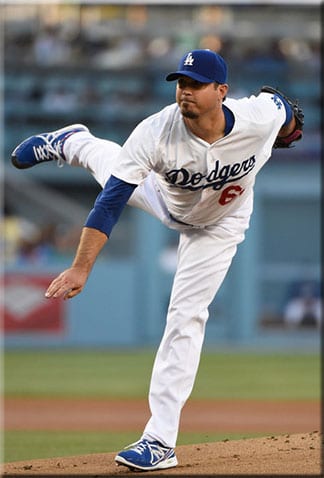 The St Louis Cardinals are in LA for the third game of a four game series with the Dodgers. The Cardinals have played the Dodgers well over the past couple seasons winning 9 of the last 12 meetings including 6 of the last 7.
Head to Head Trends
Cardinals are 6-1 in the last 7 meetings.
Dodgers are 2-7 in Kershaws last 9 starts vs. Cardinals.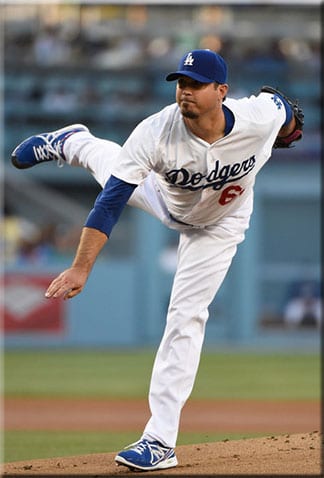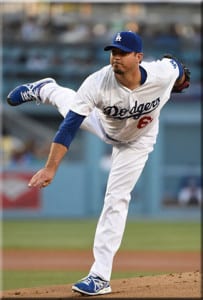 LA Dodgers (-200)
The LA Dodgers are 1st in the National League West just a half game up on the 2nd place San Francisco Giants. The Dodgers had a hot start to the season but they have cooled off and have actually been playing under .500 ball for the last 3 or 4 weeks with just 9 wins in their last 23 games.
Starting for the Dodgers today is lefty Clayton Kershaw who is 4-3 with a 3.73 ERA on the season. Kershaw has pitched good this season but he hasn't been the overly dominant pitcher we've been used to seeing the past couple years. I think a big reason Kershaw has been a little off is due to the long ball. Kershaw is on pace to allow over 20 home runs this season and he actually only allowed 20 home runs combined over the past 2 seasons.
LA Dodgers Trends
Dodgers are 0-4 in their last 4 games vs. a left-handed starter.
Dodgers are 1-4 in their last 5 overall.
St Louis Cardinals (+185)
The St Louis Cardinals are 1st in the Nationals League Central 6.5 games up on the 2nd place Pittsburgh Pirates. The Cardinals are arguably the best team in baseball right now they do have a major league best 37-18 record. A big reason for the Cardinals success is their pitching staff who are also allowing a major league best 2.84 runs per game.
On the hill for the Cardinals today is lefty Jamie Garcia who is 1-2 with a 2.70 ERA in 3 starts this season. Garcia has only made 3 starts so far this season but he has looked very impressive not allowing more then 3 earned runs in a start.
St Louis Cardinals Trends
Cardinals are 36-16 in their last 52 overall.
Cardinals are 17-8 in their last 25 games vs. a left-handed starter.
Conclusion
I'm going with the St Louis Cardinals as a nice big +185 underdog. Both starting pitchers have similar numbers so I don't think there's much of an advantage there for either team and both offenses are about the same so again no big advantage for anyone. The one big advantage in this one comes with the bullpens. The Cardinals have the best bullpen in baseball and just a little comparison between the two bullpens. Over the last 5 games the Cardinals bullpen has a 0.00 ERA versus a 7.31 ERA for the Dodgers bullpen.
Free Pick: St Louis Cardinals +185