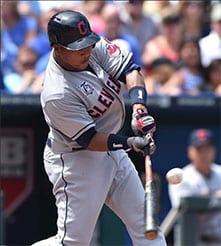 Overview
the Minnesota Twins visit Progressive field in Cleveland for the first game of a three game series versus division rivals the Cleveland Indians. This has been a fairly even series overall over the past few seasons but the Twins have had a bit of a hard time in Cleveland winning just 7 of the last 20 meetings.
Head to head Trends
Twins are 1-5 in the last 6 meetings in Cleveland.
Under is 5-2 in the last 7 meetings in Cleveland.
Cleveland Indians (-139)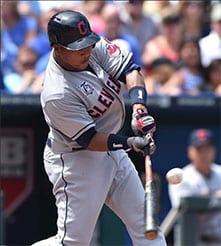 The Cleveland Indians are last in the American League Central 7.5 games behind the 1st place Kansas City Royals. The Indians haven't been doing a whole lot this season they haven't won back to back games since their second and third games of the season. It looks like pitching is the Indians problem they are hitting the ball fairly well averaging 4.41 runs per game but they are allowing 5.00 runs per game and that jumps all the way up to 6.67 at home.
Starting for the Indians today is Trevor Bauer who is 2-0 with a 3.38 ERA on the season. Bauer has looked pretty good so far this season although he did get knocked around in his last start allowing 6 earned runs in just 4.1 innings of work.
Cleveland Indians Trends
Indians are 2-5 in Bauers last 7 starts vs. a team with a winning record.
Indians are 5-16 in their last 21 vs. a team with a winning record.
Minnesota Twins (+129)
The Minnesota Twins are 3rd in the American League Central 3 games over .500 with a 16-13 record. The Twins got off to a slow start this season with just 1 win over their first 7 games but they have been playing great ball since winning 16 of 21 games.
On the hill for the Twins today is Mike Pelfrey who is 2-0 with a 2.63 ERA in his 5 starts this season. Pelfrey has also looked pretty good this season but he too struggled in his last outing. Pelfrey allowed 2 runs and 5 hits over just 3.1 innings of work in his last start but the one good thing about that is he only through 61 pitches so his arm should be nice and fresh for this game.
Minnesota Twins Trends
Twins are 4-0 in Pelfreys last 4 starts.
Twins are 7-1 in their last 8 overall.
Conclusion
I like the Minnesota Twins over the Indians in this one. The Twins have been playing some great baseball over the past few weeks while the Indians have been struggling to put much of anything together.
Free Pick: Minnesota Twins +129 at Bovada.lv