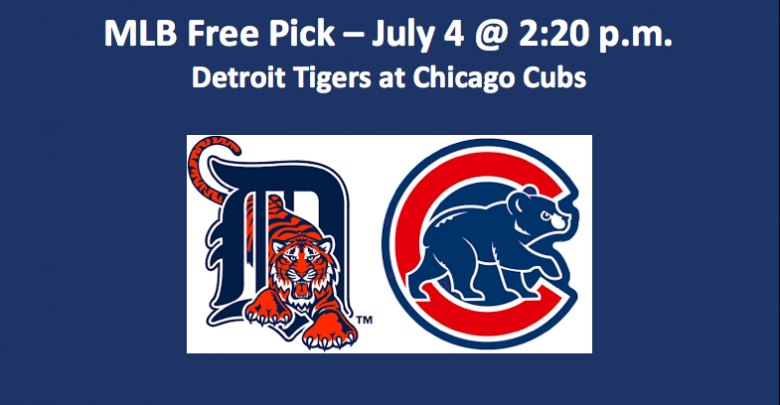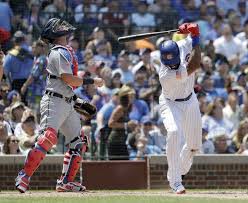 The Detroit Tigers (38-49 Overall, 15-28 Away) are at the Chicago Cubs (48-35 Overall, 24-14 Home) for the second of a short two-game series. Chicago, which is riding a five-game winning streak, took the first game last night 5-3. Prior to last night's contest, the Tigers had won their last two versus Toronto. They split the series with the Jays and stopped what had been an 11-game losing streak. Chicago had lost five in a row before going 6-1 in their last seven. Our Detroit plays Chicago MLB free pick offers the Cubs at -120 with the run line at -1.5 and the Tigers at -105 with +1.5 runs. The moneyline has the home team at -228 and the visitors at +210. The over/under is 9.0 with the over being offered at -115 and the under at -105. The game starts at 2:20 p.m. E.T.
Pitching Matchup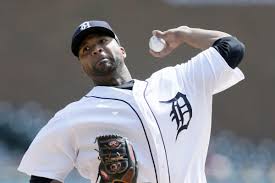 When it comes to overall stats, the Cubs hold a decided edge. Opponents are batting just .228 against Chicago, while the Tiger pitching staff has a BAA of .255. The Cubbie team ERA is 3.58, while Detroit's is 4.38. Although the home team has given up more walks, they have also struck out more batters.
Two lefties get the start today, as the Tigers go with Francisco Liriano (3-4 W/L, 3.99 ERA, 1.30 WHIP) and the Cubs put Jose Quintana (6-6 W/L, 4.31 ERA, 1.41 WHIP) on the mound. Liriano has not won since April 28 when he went 6.1 innings, allowing three runs on six hits in a 9-5 win against Baltimore. In his seven starts since then, he is 0-3-4. He's lost his last three starts, and the Tigers have lost his last seven. In Liriano's last start, which was against the Jays, he allowed three runs on seven hits over 6.0 innings.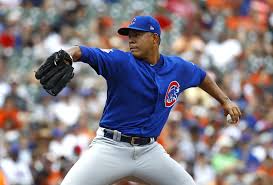 Quintana has done a bit better. His last win was May 31 against the Mets. In that game, he allowed no runs and three hits over 6.0 innings. He's had five starts since then and gone 0-2-3, with the Cubs winning his three no-decisons. His last start, which was against the Los Angeles Dodgers, saw him allow three runs on seven hits over 5.1 innings. The Cubs took that game 11-5. He has been far from perfect over the past few weeks, but Quintana has been more dependable than Liriano.
Hitting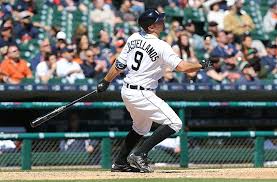 When it comes to offense and generating runs, the Cubs are soundly ahead of the Tigers. Chicago's team batting average stands at .267, while they have generated 91 homers and have a team OBP of .346. Detroit is hitting .247 with 69 homeruns and a .305 OBP.
The Tigers are lucky to have Nicholas Castellanos (.305 BA, 53 RBI, 13 HRs). The right fielder is their top run-generator. He leads the team in all major offensive categories. Jose Iglesias (.266 BA, 31 RBI, 2 HRs) comes to this game with a dozen steals. Although Jeimer Candelario is batting just .238, he does have 12 homers and 33 RBI.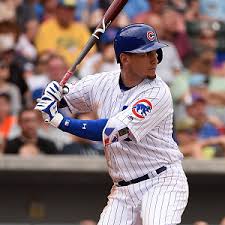 For the Cubs, center fielder Albert Almora Jr. (.329 BA, 27 RBI, 4 HRs) and second baseman Javier Baez (.286 BA, 61 RBI, 16 HRs) are solid at the plate. Baez also tops the team with 13 SBs and 21 doubles. Ben Zobrist is hitting .292 with 32 RBI, and Jason Heyward comes to this game with a .288 BA and 38 RBI.
Our Detroit Plays Chicago MLB Free Pick
There are a few reasons why we like the Cubs in this game. They are at home, hitting well, and winning a lot. Closer Brandon Morrow has one blown save in 29 appearances and 18 saves with a 1.46 BAA. In his last 16 appearances, the Cubs are 15-1. On the other hand, Tiger closer Shane Green has posted three BLSVs while putting up 19 saves and posting a huge 4.03 ERA. He's lost in two of his last three appearances. Our Detroit plays Chicago MLB free pick is the Cubs at -1.5 (-120) and over nine runs (-115).
Summary Tigers at Cubs Picks: Chicago at -1.5 (-120) and over 9.0 (-115)