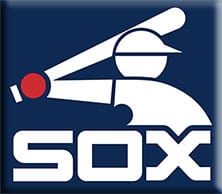 The Chicago White Sox are in Minnesota for the second game of their three game series with the Twins. The Twins have played the White Sox well of late winning 7 of the last 8 meetings including the last 6 in a row at home in Target Field.
Head to Head Trends
White Sox are 0-6 in the last 6 meetings in Minnesota.
White Sox are 1-7 in the last 8 meetings.
Minnesota Twins (+104)
The Minnesota Twins are 2nd in the American League Central just 3.5 games back of the 1st place Kansas City Royals. After losing 9 of 11 games a couple weeks back the Twins look like they have things all straightened out again and have now 4 of their last 6 games. The Twins are one of the better home teams in the American League with a 24-14 record and a +0.82 run differential.
On the hill for the Twins today is Mike Pelfrey who is 5-3 with a 2.97 ERA on the season. Pelfrey has been surprisingly good this season especially at home where he is 3-0 with a 1.41 ERA.
Minnesota Twins Trends
Twins are 6-0 in Pelfreys last 6 home starts.
Twins are 24-8 in their last 32 vs. a team with a losing record.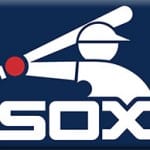 Chicago White Sox (-114)
The Chicago White Sox are last in the American League Central a full 11 games out of 1st place. The White Sox are really struggling right now with just 2 wins over their last 11 games in large part due to their poor offense who have scored 3 or less runs in their last 9 straight games. The White Sox are also one of the worst road teams in the league with a 12-24 record and a -2.00 run differential.
Starting for the White Sox today is Jeff Samardzija who is 4-4 with a 4.67 ERA on the season. Samardzija has been ok at home but away from home he is just 1-3 with an ERA close to 6.
Chicago White Sox Trends
White Sox are 2-9 in their last 11 overall.
White Sox are 2-6 in Samardzijas last 8 road starts.
Conclusion
I'm going with the Minnesota Twins over the White Sox in this one. The Twins are the better team, they play well at home and I'll even give them the edge in starting pitchers so why the White Sox are favored I have no idea.
Free Pick: Minnesota Twins +104