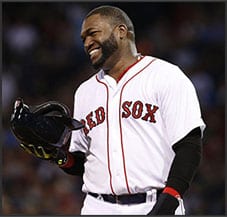 Overview
The Boston Red Sox head down to Atlanta for the second half of their home and home series with the Braves. They split the two games in Atlanta with the Braves taking the 1st game 4-2 but the Red Sox bounced back with a big 9-4 win in the second game.
Head to Head Trends
Red Sox are 20-7 in the last 27 meetings.
Red Sox are 6-1 in the last 7 meetings in Atlanta.
Atlanta Braves (-130)
The Atlanta Braves are 3rd in the National League East 4.5 games behind the 1st place New York Mets. After wining the first 5 games of the season the Braves haven't really done a whole lot they win 1 or 2 games then lose 2 or 3 they just can't get that extended hot stretch going. A big reason for that is they haven't had that great starting pitching this season that we've been used to seeing from the Braves over the years.
On the hill for the Braves to day is lefty Alex Wood who is 4-4 with a 3.56 ERA on the season. It's kind of surprising when you look at Woods ERA of 3.65 and the fact that the Braves average 4.28 runs per game on offense that they are just 4-8 in Woods 12 starts this season. That's due to a lack of run support in some of his starts and the bullpen hasn't exactly done him any favors either.
Atlanta Braves Trends
Braves are 3-8 in Woods last 11 starts.
Braves are 13-4 in their last 17 interleague home games vs. a team with a losing record.
Boston Red Sox (+140)
The Boston Red Sox are last in the American League East and are now actually 10 games under .500. When you think of the Red Sox you usually think a high scoring team but that hasn't been the case this season as they are averaging just 3.91 runs per game and last season they didn't have a good offense either as they actually averaged 3.91 runs per game so they need a shakeup in Boston and probably sooner than later.
Starting for the Red Sox today is Joe Kelly who is 2-4 with a 5.45 ERA on the season. Kelly has been pretty bad in general this season but especially on the road where he is just 1-2 with a 6.16 ERA  in 6 starts.
Boston Red Sox Trends
Red Sox are 1-7 in their last 8 overall.
Red Sox are 7-19 in their last 26 road games vs. a left-handed starter.
Conclusion
I like the Atlanta Braves over the Red Sox in this one. It's not that I really like the Braves it mostly that I don't like the Red Sox. The Red Sox are done for this season they can't hit, they can't pitch, they've lost 7 of they're last 8 games and it's only time until people start getting fired and players start getting traded in Boston.
Free Pick: Atlanta Braves -130