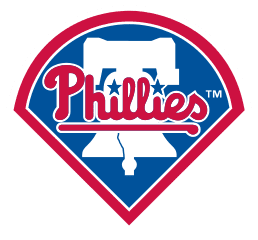 The Arizona Diamondbacks are in Philadelphia tonight for the first game of a three game series with the Phillies. The Diamondbacks haven't had much luck versus the Phillies over the past few seasons winning just 5 of the last 17 meetings overall and 4 of the last 20 played in Philadelphia.
Head to Head Trends
Diamondbacks are 4-16 in the last 20 meetings in Philadelphia.
Diamondbacks are 3-8 in the last 11 meetings.
Philadelphia Phillies (+140)
The Philadelphia Phillies are 4th in the National League East 12 games back of the 1st place Washington Nationals. The Phillies were actually playing some decent ball this season up until a few weeks ago when they just seemingly fell off a cliff losing 16 of their last 20 games.
This downfall was kind of inevitable because the Phillies are just not that good a team. They are averaging 3.22 runs per game on offense and 4.51 runs per game on defense so it looks like they were probably more lucky then good earlier in the season but the thing about luck and baseball is luck usually don't last 162 games.
Starting for the Phillies today is lefty Adam Morgan who is 1-5 with a 6.33 ERA in his 9 starts this season. Like most mediocre pitchers Morgan has had a few decent starts and a few really bad starts but the thing that stands out for me is Morgan has allowed 9 homeruns in just 48 innings this season.
Philadelphia Phillies Trends
Phillies are 6-20 in their last 26 overall.
Phillies are 0-6 in Morgans last 6 starts.
Arizona Diamondbacks (-150)
The Arizona Diamondbacks are 4th in the National League West 12.5 games back of the 1st place San Francisco Giants. The Diamondbacks have really struggled at home this season where they are 12 games under .500 but on the road they have actually played pretty good and are 2 games over .500. The biggest reason for this is their pitching is horrible at home allowing about 1.50 runs more then they do on the road.
On the hill for the Diamondbacks today is lefty Robbie Morgan who is 3-5 with a 4.57 ERA on the season. Like the rest of the Diamondbacks pitching staff Morgan has been much better on the road where he has a 3.06 ERA versus a 5.89 ERA at home.
Arizona Diamondbacks Trends
Diamondbacks are 35-16 in their last 51 road games vs. a team with a losing record.
Diamondbacks are 2-8 in Rays last 10 starts.
Game Pick Conclusion
I like the Arizona Diamondbacks over the Phillies in this one. The Phillies are playing horrible baseball right now and even though the Diamondbacks aren't all that great either they do tend to play much better away from home.
Free Pick: Arizona Diamondbacks -150