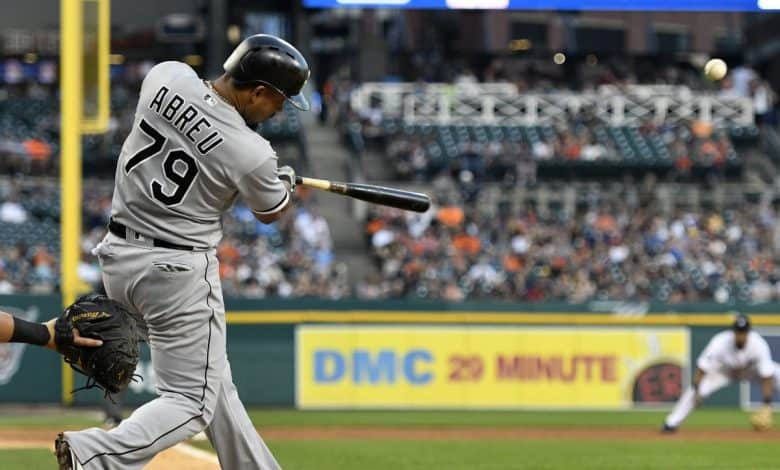 An exciting weekend in the Bronx kicks off with the May 21st White Sox at Yankees matchup. Both teams have won 7 of their last 10 games, and Chicago rides in 1st place in the AL Central while NYY is on a 3-game win streak.
Oddsmakers are torn on this one, with Chicago at -115 behind Carlos Rodon (5-1, 1.47 ERA) while New York is -105 with Jordan Montgomery (2-1, 4.75 ERA) on the bump. Both pitchers struggled last time out, and the total (8.5) shows it.
Sox Ready to See New Faces
Chicago is 10-3 over their last 13 games, but each of those have come against Minnesota and Kansas City. The Twins are mired in last place in the division, and KC is in a free fall since their torrid start to the season. The Yankees present a challenge, but the Sox are also 5-1 in their last 6 road games vs. teams with a winning record.
Leury Garcia and Yoan Moncada are powering the White Sox offense right now, both hitting .400 plus over the last week. The over has gone 7-3 in the last 10 of a Chicago series opener, The Sox do have very little experience against Montgomery, going just 4-15 from the combo of Jose Abreu, Tim Anderson, and Billy Hamilton – the only Chicago players to face the Yankees starter.
Chicago's big question mark in the May 21st White Sox at Yankees matchup isn't whether Yermin Mercedes is going to swing on a 3-0 pitch, but whether what to expect from Carlos Rodon? The left-hander has a no-hitter this season and allowed 2 ER in his first five starts of the year, but also gave up 4ER in 5.2 IP last time out in a 5-1 loss to the Royals when Chicago was a -189 favorite.
Yankees Set to Prove Themselves
New York currently sits in 3rd in the AL East, but most people consider that a temporary position. The Yankees are still just 1 GB from Boston, 0.5 GB from Tampa Bay, and the favorite to win the AL pennant at +290. Chicago is 2nd to represent the American League in the World Series at +400, so this weekend's matchup will have a playoff-ish atmosphere.
NYY has rattled off three straight wins and have been victorious in 5 of 7, but like Chicago their competition lately hasn't been the greatest. The Yankees took 3 of 4 from Texas and 2 of 3 from Baltimore before that. The also won 2 of 3 in Tampa Bay as part of a 7-3 road trip. Friday's tilt will be the first at Yankee Stadium since a 3-2 win over Washington on May 9th.
New York is a bit banged up after their recent road stretch, with Giancarlo Stanton (quad) going down in the Tampa Bay series and Aaron Hicks (wrist) not even making the trip. Aaron Judge has fueled the offense with 4 HR in his last 7 games, but New York as a team has also hit just .215 (14-65) vs. Rodon – and that's when the Chicago starter was struggling.
Free May 21st White Sox at Yankees Pick
Both of these teams have beat up on some tomato cans as of late, and New York is back home after a lengthy road trip while Chicago is solid on the road at 12-8. This is truly a toss-up, but the Sox seem to enjoy going on the road as of late, especially against good teams.
White Sox 5 – Yankees 3 
Free Pick: White Sox -115