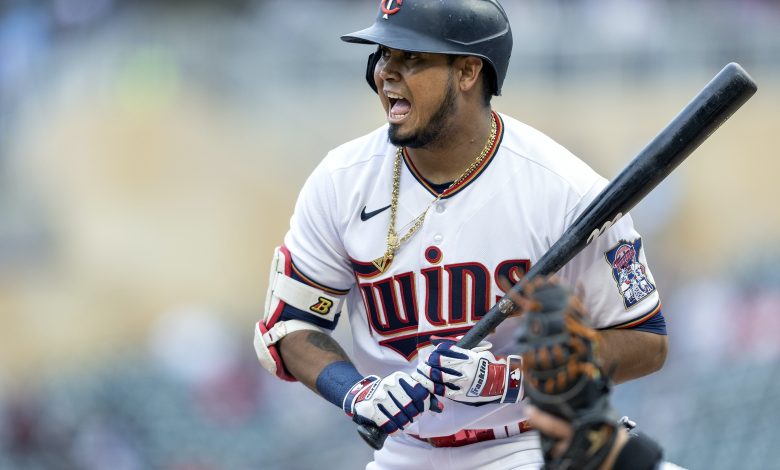 Minnesota is getting backed by 81% of the public as they head into the July 8th Twins at Rangers betting matchup. The 1st place Twins are just -120 favorites which seems on the low side heading into a contest with Texas, who has dropped 6 of their last 7.
The Rangers are 37-43 on the season, a number that could be much better if not for their 4-17 record in 1-run games. Texas just got swept in Baltimore, losing 7-6, 10-9, and 2-1 to continue their poor record in close contests. Do the Rangers have any value at +102 as a contrarian play in this spot or is this going to be a big weekend for the Twins?
Twins Wrapped Up a Good Series
Minnesota had an off day on Thursday (1-4 last 5 after off day) coming off taking two of three from the White Sox in Chicago. The Twins lost 9-8 to the South Siders on Wednesday, but it was still another strong offensive outing as Minnesota posted 22 runs in the series.
The visitors hope their success at the plate continues in the July 8th Twins at Rangers betting matchup. MLB batting leader Luis Arraez continues to stay hot with .478 average (11-23) over the past week. Minnesota has five batters hitting better than .365 over the past week while Jorge Polanco has also added 4 HRs in his last 5 games. Why are the Twins just -120 in this spot again?
Sonny Gray (4-1, 2.47 ERA) will try to pitch the Twins to the series opening win on Friday night. Over the last six games he's alternated not allowing a run (0,1,0,3,0,3) which would put him trending for another shutout after allowing 3 ER over 5.0 IP to the Orioles last Saturday.
Texas Ready for the Upset?
Friday's line of Texas +102 has all the makings of a trap play on Minnesota. The Rangers have dropped three straight, 7 of their last 10, are 13-40 following an off day, and 15-36 in their last 51 Friday contests.
The Rangers are a solid contrarian play here, but how do they pick up this win? Texas has belted out 10 HRs over their last five games and have four players hitting better than .333 over the past week, but they still seem doomed for a 5th straight loss here.
Jon Gray (4-4, 3.96 ERA) is on the mound in this Gray vs. Gray pitching matchup. The right-hander has allowed 2 ER or less in 5 of his last 7 starts, and the Rangers as a whole are 4-1 in his last 5 times taking the hill.
Free July 8th Twins at Rangers Betting Pick
Most people would assume a big Minnesota win here, but that's also what oddsmakers want bettors to think. The Twins averaged over 7 runs/game in their three game series with the White Sox and are 8-3 in their last 11 against the Rangers – including having won the last 7 in Arlington.
Either this is a classic case of overthinking, or the trap has been laid on the Twins. The best advice would be to trust the latter here, as sportsbooks don't give away ones that look this easy.
Free Pick: Rangers +102