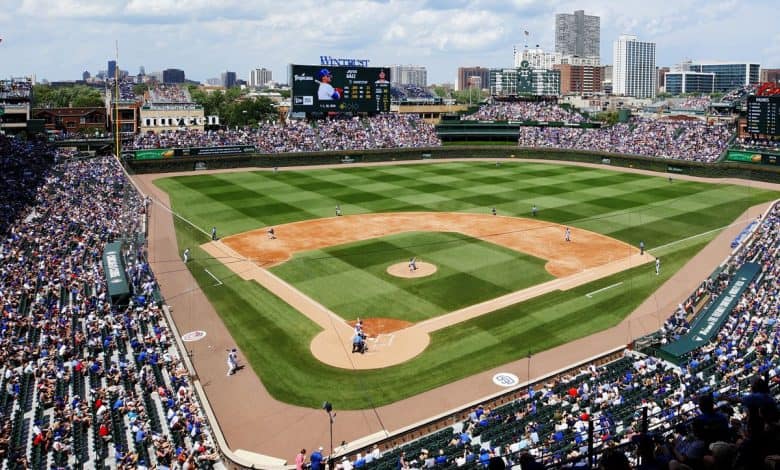 Two teams headed in opposite directions meet up in the August 6th White Sox at Cubs matchup. The Crosstown Classic between these two rivals in the Windy City features a Sox team focused on the postseason while the North Siders head for a rebuild.
As expected the Sox are a big favorite in Friday afternoon's tilt (-162), but is that too hefty of a price going up against Kyle Hendricks, who is tied for the MLB lead with 13 wins? The Cubs have a tough pitching matchup to face in their own rights, as Lance Lynn and his 2.15 ERA goes for the White Sox.
Can White Sox Get to Hendricks?
The White Sox need a little boost. They are headed to the postseason and are running away with the AL Central, but are still just 9-11 since the all-star break and just lost two of three at home to Kansas City. The bright side is that the South Siders still have a 9.5 game lead in the division, and Wrigley Field should be rocking with Sox fans on Friday afternoon.
Can the offense get going against Hendricks in the August 6th White Sox at Cubs matchup? They've actually had some success against the Cubs starter, namely Jose Abreu who is 9 for 16 (.562) in his career against Hendricks. Tim Anderson is also batting over .400 (6 for 13) vs. the right-hander while Eloy Jimenez has a HR in one of his five career ABs vs. Hendricks.
Friday's contest would appear to be a pitcher's duel, but the run total is 9 thanks to a 12 MPH wind blowing out to center at Wrigley Field. Can Lance Lynn (10-3, 2.15) still be dominant as he's allowed 7 runs total over his last six starts. Lynn has allowed an ER or less in five of his last six.
Cubs With Something to Prove
The Cubs aren't going to the playoffs this year and just shipped out most of their core at the trade deadline, but that doesn't mean a win over their crosstown rivals wouldn't be huge on Friday. The Cubs just wrapped up a 2-4 road trip, but are a decent team at home going 31-21 at Wrigley Field on the year.
The likes of Bryant, Rizzo, and Baez are all gone but players such as Rafael Ortega are stepping up with a .455 average and 4 HRs over his last five games. David Bote has hit safely in 4 of the last 5 and Patrick Wisdom drove in all three runs in Wednesday's 3-2 win over the Rockies. Ultimately though, this offense is a shell of its former self.
There's a lot of pressure on Hendricks in Friday's matchup and his last start at Wrigley Field didn't go so well as St. Louis tallied 5 ER over just 4.1 IP. The right-hander has still allowed 2 ER or less in 5 of his last 6, but can be gotten to at times.
Free August 6th White Sox at Cubs Pick
The White Sox have dropped two in a row to Kansas City, but should be 'up' for this game at Wrigley Field. Expect a large contingency of Sox fans to invade the North Side, and the team will feed off that energy.
Sox 6 – Cubs 2
Free Pick: White Sox -1.5