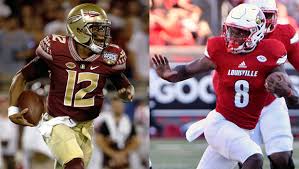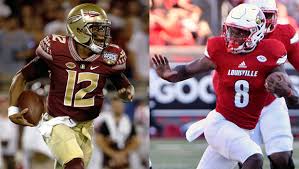 Florida State plays Louisville in our free college football pick. Florida State (2-0) is number two nationally, while Louisville (2-0) is ranked number 10. Both teams are in the ACC Atlantic Division. To this point, only the Cardinals have played a conference opponent. That was Syracuse who Louisville beat easily 62-28. But it's doubtful that the Cardinals will find the Seminoles to be as accommodating. Florida State is the top rated club in the ACC Atlantic, while the Cardinals are rated third. This is a huge game for both teams. It will be played at noon today at Papa John's Cardinal Stadium in Louisville.
Florida State Offense vs. Cardinal Defense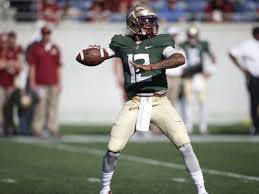 In two games, the Florida State offense has cranked out 97 points. That's close to 50 PPG. They may find themselves a bit more challenged today than they have during the first two weeks of the season. Still, we expect them to put a few point on the board today. Thus far freshman QB Deondre Francois (69.0 COMP%, 5 TDs, 1 INT, 5 Sacks) has played well. Along with being an accurate passer, he shown some decent running chops. However, RB Dalvin Cook (34 ATT, 174 YDs, 5.1 AVG, 2 TDs) has been the team's primary weapon on the ground. Although Cook is also a pass catcher, it is WR Travis Rudolph (13 REC, 179 YDs, 13.8 AVG, 3 TDs) who is Francois' favorite target. The FSU frontline is seasoned and tough.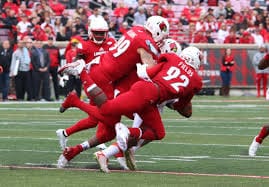 The Cardinal defense notched eight sacks in their first two games, and they will try to add to that total today. But that will not be easy against the Cardinals. DeVonte Fields is the primary threat here, but Keith Kelsey and Trevon Young can also bring heat. The deep backs for Louisville are skilled and resourceful. CB Trumaine Washington could be a big player today. The problem is he will be going up against a group of fine receivers.
Louisville Offense vs. Seminoles D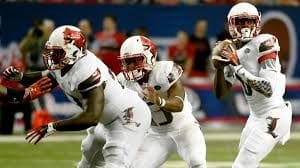 The Cardinals have scored over 100 points in their first two games. Sophomore QB Lamar Jackson is a major threat as a passer and runner. He's completed 59.7% of his passes, tossing six touchdowns and one interception. He's been sacked just once. On the ground, Jackson has run for 318 yards, averaging 9.9 YPA. He crossed the goal line seven times as a rusher. Brandon Radcliff is also an able rusher, averaging 13.7 YPA. The receiving unit has three players who are averaging 24 yards or more per catch. The offensive line has not had many problems thus far this season, but this game may be different, as they must battle what may be the best frontline in the ACC.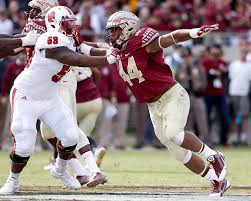 DE DeMarcus Walker is one of the most voracious pass rushers in college football. Also aiding in this area is Derwin james and Ro'Derrick Hoskins. Expect the FSU secondary to be challenged by Jackson. How well they meet that challenge could determine to outcome of this contest. We believe that the Seminoles have the talent and skill to play Cardinal receivers and equalize them for much of the game.
Free Pick: Florida State Plays Louisville
At this point, you can get Florida State at -1.0. Take that for all it's worth. Expect a close game. The fact is Cardinal QB Jackson is extremely versatile and a wild card. However, we expect the veteran Seminole line and LBs to control him and the line of scrimmage.
Our Free Pick: Florida State Plays Louisville: FSU at -1.0