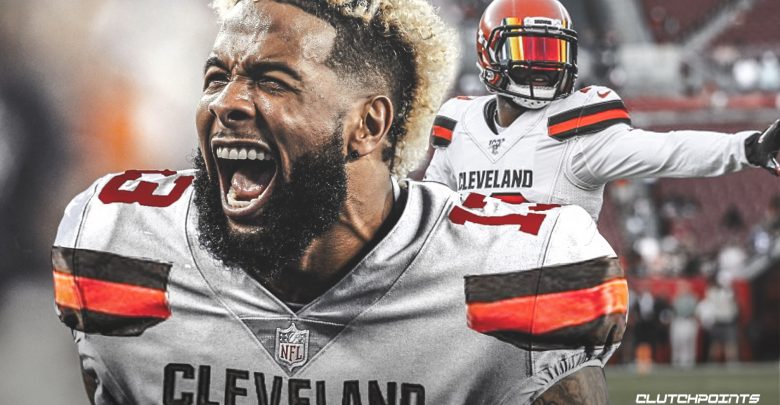 Oddsmakers are showing the Browns love right out of the gate, making them -5.5 favorites in the 2019 NFL week 1 Tennessee at Cleveland free pick. The Browns have great expectations for the upcoming campaign, but shouldn't overlook the Titans who were 9-7 and a near playoff contender a season ago. Should the points be taken in this one?
Tennessee Needs Strong QB Play – From Whoever Is Back There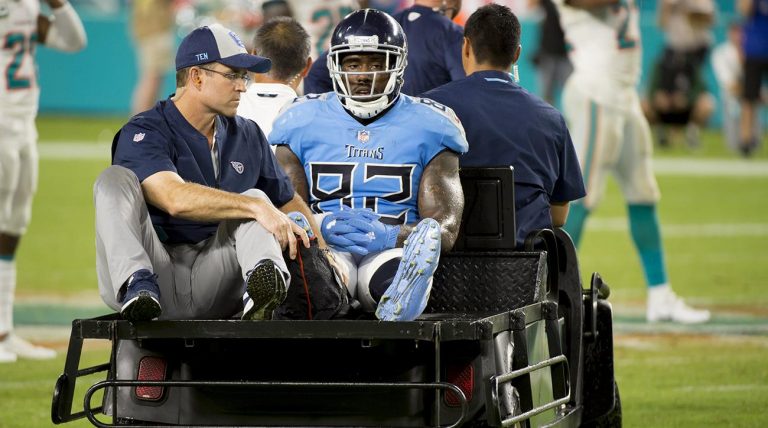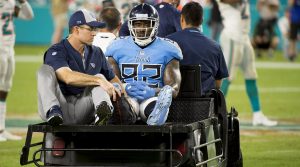 The Titans added QB depth in the offseason bringing in Ryan Tannehill to back up Marcus Mariota, the incumbent starter. Mariota was just 10-20 in the preseason but was a game manager a year ago, completing 68% of his passes but throwing just 11 TD to 8 INT. Mariota enters the final year of a contract that will pay him a base salary of $20+ million this season.
The Titans don't really have that explosive of an offense which is why an 'under' play of 44.5 is looking good in the 2019 NFL week 1 Tennessee at Cleveland free pick. Delanie Walker is back after missing the last 15 games of 2018 with a dislocated ankle and the Titans also signed slot receiver Adam Humphries in the offseason. Coach Mike Vrabel's MO Sunday though is going to be to run the ball behind Derrick Henry, who had a 1,059 rushing season a year ago.
Tennessee should have success on Sunday in limiting Cleveland's new and improved passing attack as their air defense ranked 6th in the league a year ago. Throw new pass rushing extraordinaire Cameron Wake into the fold as well as a very underrated secondary and the Titans should be able to limit the Browns scoring in this one.
Can Cleveland Live Up to the Hype?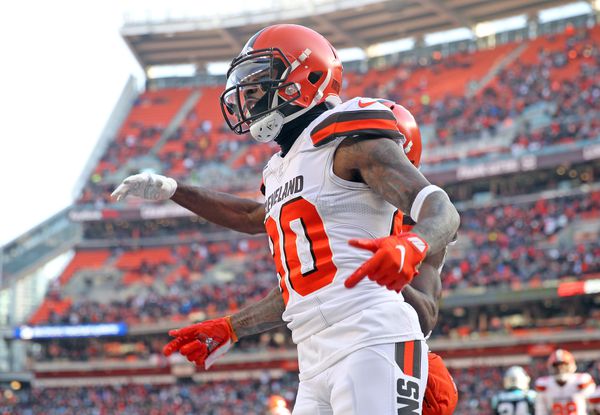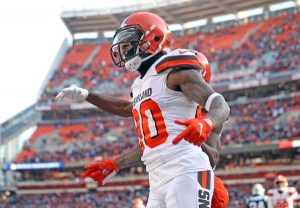 There's going to be a lot of eyes on the Browns this season as they have two superstars in Baker Mayfield and offseason acquisition O'Dell Beckham, Jr. Combined with Jarvis Landry, Mayfield has one of the best receiving corps in the league although they'll be tested early against a tough Titans secondary. Mayfield threw 6 TD passes the last two weeks of 2018 as the Browns were trying to contend for a playoff spot and will have a full offseason in Freddie Kitchens' system to get comfortable for the opener.
What Tennessee did struggle somewhat against in 2018 was the run, ranking 18th allowing 118 ypg. The Browns' Nick Chubb could be in line for a huge day in the 2019 NFL week 1 Tennessee at Cleveland free pick then, especially with so much attention being paid to the Cleveland passing game.
Mariota is an elusive QB, but Browns edge rusher Myles Garrett has to be licking his chops with the Titans' starting tackle Taylor Lewan missing this game due to suspension. Cleveland was 25th vs. the pass and 28th vs. the run a year ago though which is likely why oddsmakers set this total so high.
2019 NFL Week 1 Tennessee at Cleveland Free Pick
Yes, it was just the preseason but Tennessee's offense didn't bring a whole lot to the table while also limiting all 4 opponents to 22 points or less. The strategy is to pound the ball with Henry and keep the Browns offense off the field. Mariota has a lot to prove on Sunday, but that's going to be hard to do with Garrett breathing down his neck. The Browns offense looked out of sync in the preseason as well.
Free Pick: Titans / Browns *Under* 44.5