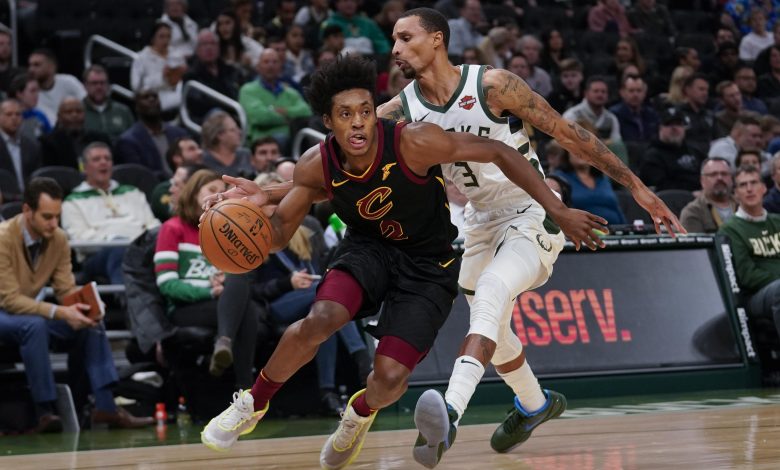 The Cleveland Cavaliers head to Canada to take on the defending NBA champion Toronto Raptors on Monday night.
This year has not been kind to the Cavaliers, along with all of the other LeBron-less years over the past two decades. At 6-20, they have struggled to compete, and there have already been rumors of players disliking the style of new coach John Beilein. He and Tristan Thompson had a blowup during the third quarter of the team's win over the Spurs Thursday, and he was never inserted back into the game.
The Cavaliers continue to play hard, but some nights they look extremely outmatched as the team continues its rebuilding process.
Toronto, on the other hand, has not been doing too well in the absence of Fred VanVleet over their last few games. The Raptors picked up a win over the streaking Nets on Saturday, one they had to have. When Kyle Lowry and Serge Ibaka were out, they had no problems getting the job done.
But VanVleet has proven how valuable a two-way star he is all year, and now, with him out, the Raptors lose production, ball-movement, and their budding star. They still have plenty of talent and hard-working guys out there, but he is irreplaceable.
Toronto is set as a 12.5-point favorite for Monday night, with the over/under set at 217.
Trying To Improve
Cleveland has picked up one single win this year against current playoff teams, knocking off the Pacers early in the season. That was it, as the Cavaliers' five other wins have been against non-playoff opponents.
Unfortunately, rookie Dylan Windler's debut will be pushed back several weeks after he suffered another setback after having a stress reaction in his injured leg, which had recovered enough for him to play in the G-League.
The team's other rookies have continued to improve, though. Kevin Porter Jr. is showing the ability to get hot at different stretches, while Darius Garland has been shooting the ball better.
Cleveland still run the offense through Thompson and Kevin Love, and for now, the team will go as they can help facilitate. Collin Sexton continues to average 17 points a game, while Jordan Clarkson makes it rain off the bench. They will need him in this one.
Going For Two Straight
After the win over Brooklyn, the Raptors enter this game with some confidence. Lowry has not been shooting the ball well, though, and they are going to need him to find his touch. Pascal Siakam has continued to show why he's a star, averaging 24.7 points and 8.3 rebounds to lead the team.
Marc Gasol is hardly scoring, yet he is impacting the game as much as any other Raptor in all areas. The Toronto bench rotation is constantly changing amidst all the injuries, but it's good to see three-time reigning NBA champ Patrick McCaw healthy and getting minutes.
Norman Powell may be the most underrated part of Toronto's success, playing several roles, with his minutes changing based on the team's health.
Raptors Win Handily
It will not be a good night for Cleveland as the Raptors win big, folks! Siakam and Lowry combine for 60 to lead Toronto to the win.
Free Play: TOR -12.5