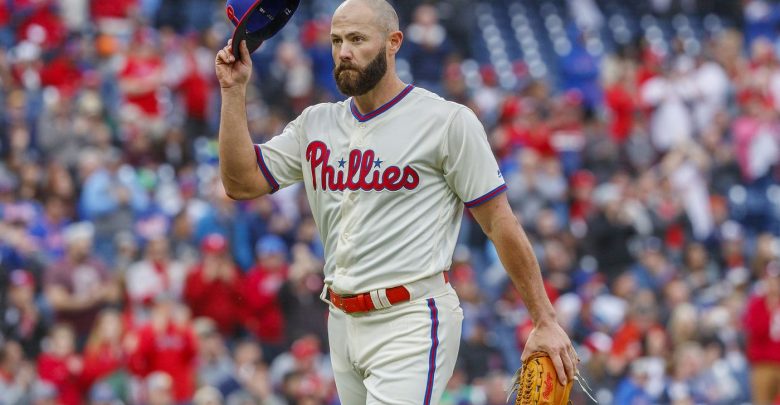 If the time was right for Philadelphia to get a win at Chavez Ravine it's in the MLB free pick May 31st. This is because Dodgers starter Kenta Maeda may still be a bit rusty after spending 10 days on the injured list. He does have one start under his belt since then, but it wasn't spectacular. The Phillies are playing good ball having won 5 of 7 but the Dodgers have won 6 of 7. Oddsmakers are saying LA gets it done with the line of Dodgers -159, but the Phillies have a nice payout at +132…if they can get the W.
Philadelphia Has a Chance Behind Arrieta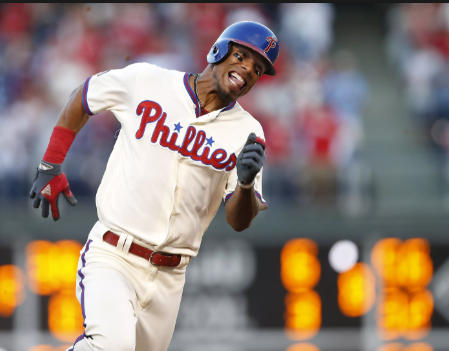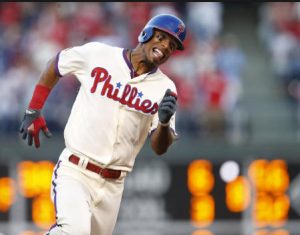 Jake Arrieta gets the nod for Philadelphia in the MLB free pick May 31st, looking to continue an impressive recent run. The right-hander has allowed just 3ER total in his last two starts (14 IP). He went 8 innings last time out against Milwaukee, but threw just 100 pitches on the dot. Arrieta also likes hurling in LA as that is where he tossed a no-hitter with the Cubs in August of 2015. Surprisingly only 2 Dodgers have more than 5 AB in their career vs. Arrieta, and the team hits .257 off of him in 35 AB.
The Phillies bats have a tough challenge starting pitcher wise for Friday night – at least on paper. Philadelphia might be one of the few teams that hit Dodgers starter Maeda decently with a .339 batting average across 62 AB. Nick Williams is a certainty to be in the lineup as he's 3-6 vs. the Dodgers starter with all 3 hits being HR. J.T. Realmuto has also hit Maeda well, going 4-9 (.444) with 2 HR in his career. Bryce Harper has an OBP of .400 over the past 6 games with 7 XB hits over that span – but this will be his first time facing Maeda.
Does Maeda Get Back in the Groove in This One?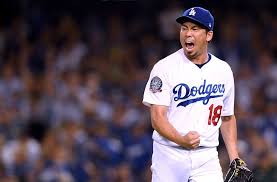 Kenta Maeda did just miss 10 days with a groin injury but he returned 5 days ago to make a start vs. Pittsburgh. It's a good sign of how great Maeda's year has been that allowing 3ER on 5 hits in 5.0IP is considered a rough start. Prior to the injury, Maeda had held opponents to 0 runs in 3 of 4 starts prior. The right hander has been nearly unhittable at Dodger Stadium, posting a 4-0 record and a 1.38 ERA in four starts. His start vs. the Pirates was at Pittsburgh, and Maeda has allowed exactly 1 ER in his last three starts at home. That's dominating stuff for the MLB free pick May 31st.
Friday's game is a tough one to call total-wise because both pitchers have the potential to dominate but each offense can break out too. That's definitely true for LA who has a top 4 hitting team in the majors. LA has plated 7 runs in 5 of the last 7 games. They don't have a lot of experience vs. Arrieta though with just 35 collective AB. Corey Seager has done the most damage over that span with 3 hits in 5 AB. The red hot Cody Bellinger has gone 0-4 vs. Arrieta with 2 K's. Bellinger has waned a bit with just a .276 average over his last 7 games, but he's also hit 3HR over that span. Both offenses are very deadly tonight with an O/U of 9.
MLB Free Pick May 31st Betting
It's not hard to back Maeda in this one as he's been dominant at home this year. Arrieta is on a roll too though and this is shaping up to be a pitching matchup. Therefore, there's better value on an under play – despite the fact that these are two quality offenses facing off.
MLB Free Pick: Phillies / Dodgers *Under* 9