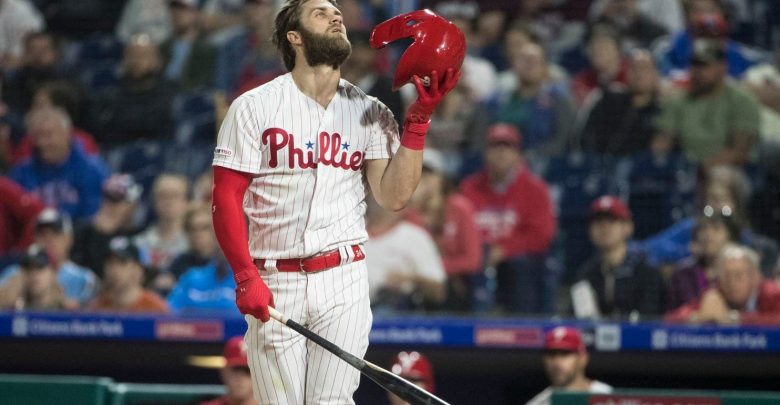 Bettors who were backing the Phillies on the weekend are likely anxiously awaiting to fade them in the MLB betting free pick August 5th. That's because Philadelphia just dropped 2 out of 3 to the White Sox, falling as -153 and -170 favorites. Arizona meanwhile has won two straight on their home stand that started over the weekend but are listed at just -112 on Monday (PHI -109). Can the Phillies be trusted in this one or is going on the road what they needed?
Was Philadelphia's Weekend an Anomaly?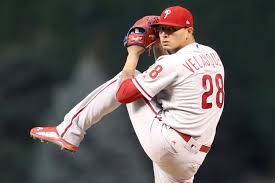 What made the Phillies dropping 2 out of 3 vs. the Chicago over the weekend so disheartening was that is was the first series the White Sox had won since the all-star break. Philadelphia has now dropped to 7GB from the Braves in the East, but in a tie for 2nd with the Nationals. Onward and upward though, the Phillies have gone 5-1 in their last 6 road games and maybe a trip away from Citizens Bank Park is good for what ails them? Philadelphia was just 4-5 over their recent home stand but Arizona is just 25-27 at Chase Field on the year.
Rhys Hoskins (4-24) and Bryce Harper (2-18) going into slumps over the past week doesn't exactly help the Phillies cause in the MLB betting free pick August 5th. Maikel Franco has also been demoted to the minors. That means starter Vince Velasquez better continue to be solid. Velasquez has allowed 0ER and 2ER in his last two starts but he's failed to pitch out of the 6th inning in any of the last 7 since coming out of the bullpen. Philadelphia relievers gave up 5ER in the last 3 innings vs. the White Sox on Sunday.
Diamondbacks Found Offense Over the Weekend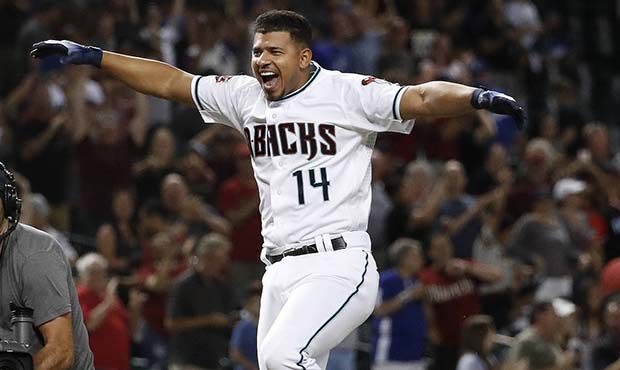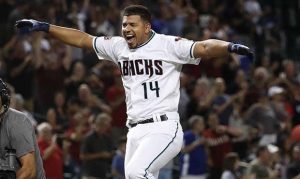 Arizona is surprisingly a top 10 scoring offense in the majors this season (5.21 runs/game) which makes it kind of dumbfounding that they shipped out Zack Greinke at the trade deadline. The Diamondbacks are just 2.5 GB in the NL wild card race and looked like a postseason offense at least in scoring 25 runs total on Saturday and Sunday vs. the Nationals. Eduardo Escobar had a 7 RBI game on Saturday and Adam Jones knocked in four on Sunday. Christian Walker is also 6 for his last 15 (.400) with 2 HR so the D'Backs can put up some runs on Monday.
So what can Merrill Kelly do if he gets some run support in the MLB betting free pick August 5th. The way the right-hander has pitched as of late it's going to be a whole lot of runs that the Diamondbacks need to pull this one out. Kelly allowed 7ER in 6.0 IP his last start vs. the Marlins which followed another 7ER in just 2.1 IP outing vs. the Orioles – not exactly two red hot offenses there. Kelly is much better at home compared to on the road (3.77 ERA to 5.21) but where is his confidence right now?
Top Trends:
Phillies are 5-1 last 6 road games
Phillies are 5-14 in Velasquez's last 19 road starts
Diamondbacks are 2-5 last 7 vs. RH starter
Diamondbacks are 0-6 in Kelly's last 6 starts
Phillies are 1-5 last 6 in Arizona
MLB Betting Free Pick August 5th
You could make a case against both squads in this one. The Phillies looked horrible vs. a bad White Sox team over the weekend while Kelly has been getting rocked as of late for the D'Backs. The O/U is 9.5 in this one and both teams have the talent to put up big scoring numbers. Velasquez is going to make way to the Phillies bullpen no later than the 6th and Kelly has allowed 14 combined ER to the Marlins and Orioles in his last two.
MLB Free Pick: Phillies / Diamondbacks *Over* 9.5