About 3-4 weeks ago it looked like Minnesota had an insurmountable lead in the AL Central. With Cleveland taking 3 of 4 at Target Field over the weekend the Indians have climbed into a tie for 1st and have the Twins all of a sudden possibly having some doubts on their postseason chances. Rocco Baldelli's team wants to get right in the MLB betting free pick August 13th, but a visit to Milwaukee isn't exactly how you do that. The line is late coming out on this tilt, but the Brewers should be very significant favorites.
Twins Can't Let One Game Destroy Them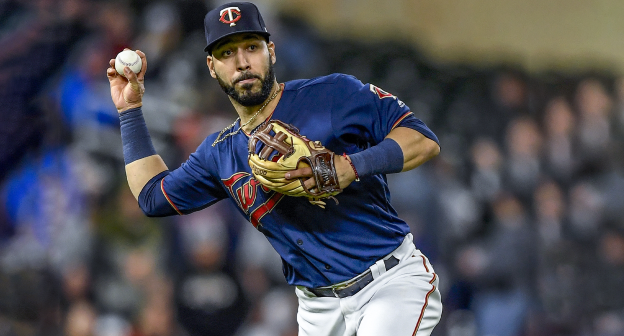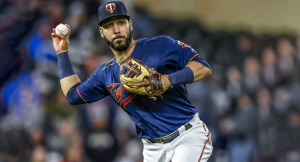 Make no mistake, Sunday's loss to Cleveland was devastating for Minnesota. The Twins battled back to score 2 runs in the 9th off Indians closer Brad Hand only for reliever Taylor Rogers to allow 4 ER in the top of the 10th to seal Minnesota's fate for the loss. It was the Twins 5th loss in the last 6 games and to make matters worse they also lost Nelson Cruz in the Indians series with a wrist injury. Even so, the Twins had Monday off to regroup and are also one of the best teams in the majors on the road with a 35-21 record.
Even with an off day, the Twins could be fighting an uphill battle in the MLB betting free pick August 13th. That's because it's Martin Perez' turn in the rotation for Minnesota and he's in the middle of a serious meltdown. In the last four starts, Perez has allowed 6,5,3, and 5 ER while serving up a whopping 10 HR over that span. Brewers batters have to be licking their chops in this one as Milwaukee ranks 6th in the majors with 188 HR through 119 games.
Brewers In a Nice Position Here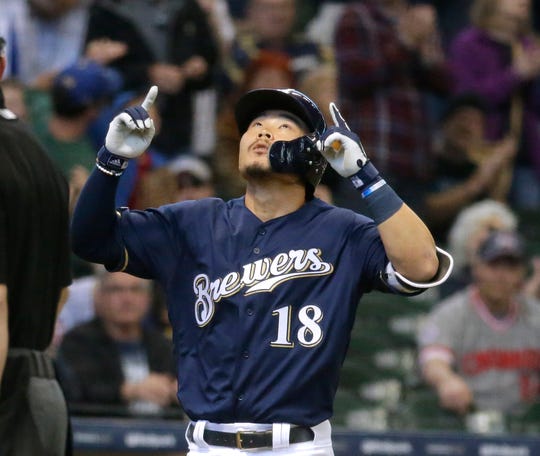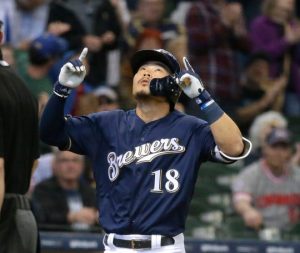 Milwaukee has slipped to 2.5 GB in the Central and just had a 5 game win streak snapped with a 0-1 loss at home to Texas. After a day off though, the Brewers should be refreshed and they are in a great spot with Perez and the Twins coming to town. Milwaukee got shut down pretty good on Sunday by Mike Minor of the Rangers but they have a much more favorable pitching matchup lined up in the MLB betting free pick August 13th. Christian Yelich has missed time over the past week with a back injury, but he played Sunday and is probable for Tuesday.
Another major reason why the Brewers should be huge favorites in the MLB betting free pick August 13th is because it's Chase Anderson's turn in the rotation and he has been dominant as of late. What the lefty does is give you roughly 6 consistent innings and turn things over to his bullpen. After an off day on Monday Milwaukee relievers are rested and Anderson has now gone 9 straight starts with allowing 2 ER or less.
Top Trends:
Twins are 6-1 last 7 during game 1 of a series
Twins are 5-2 last 7 road games
Twins are 1-5 last 6 overall
Brewers are 5-1 last 6 overall
Twins are 1-4 last 5 H2H meetings
MLB Betting Free Pick August 13th
The Brewers can't afford to overlook this contest after being shut out 0-1 in their last game. The Twins desperately want a bounce back effort after the way their last game also went down but unfortunately with Perez on the bump that's just not possible on Tuesday. A rough outing from your starter combined with a bullpen that has some question marks right now isn't a good recipe.
MLB Free Pick: Milwaukee Brewers (Line Unavailable at Publishing)