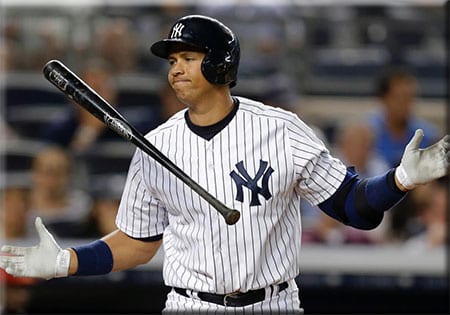 Overview
The Texas Rangers are in New York for the first game of a three game series with the Yankees. This has been a fairly even series overall the past couple seasons but the Rangers have had a hard time winning in New York with just 4 wins over the last 16 meetings.
Head to Head Trends
Rangers are 4-12 in the last 16 meetings in New York.
Under is 15-5-2 in the last 22 meetings.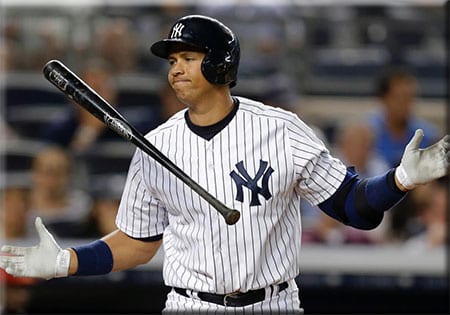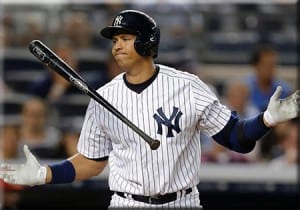 New York Yankees (-166)
The New York Yankees are 2nd in the American League East just a half game back of the 1st place Tampa Bay Rays. It wasn't all that long ago that the Yankees actually had a pretty good lead in the East but after a hot start they have now lost 7 of their last 8 games. The Yankees aren't really hitting or pitching well right now, they are averaging just 2.80 runs per game while allowing 6.00 runs per game over their last 5 so not much going right for the Yankees at the moment.
Starting for the Yankees today is Micheal Pineda who is 5-1 with a 3.31 ERA in his 8 starts this season. Pineda has been great for the Yankees so far although he did have his worst outing of the season in his last start allowing 5 runs and 10 hits over just 5 innings of work.
New York Yankees Trends
Yankees are 1-7 in their last 8 overall.
Yankees are 3-8 in their last 11 games following an off day.
Texas Rangers (+156)
The Texas Rangers are 4th in the American League West 8.5 games out of 1st place. The Rangers aren't exactly lighting it up but they have won 11 of their last 19 games including 3 of their last 4 so at least they are headed in the right direction.
On the mound for the Rangers today is Colby Lewis who is 3-2 with a 3.06 ERA on the season. Lewis has pitched surprisingly well this season although just like Pineda Lewis also had his worst outing of the season in his last start allowing 5 earned runs over 5 innings of work so lets hope he has a nice bounce back game today.
Texas Rangers Trends
Rangers are 13-3 in their last 16 road games vs. a team with a winning record.
Rangers are 4-0 in Lewis' last 4 starts vs. a team with a winning record.
Conclusion
I like the Texas Rangers over the Yankees in this one. I don't think the Rangers are all that good a team but they are a pretty big dog to a Yankees team who has just 1 win over their last 8 games so I think they are worth a shot here.
Free Pick: Texas Rangers +156