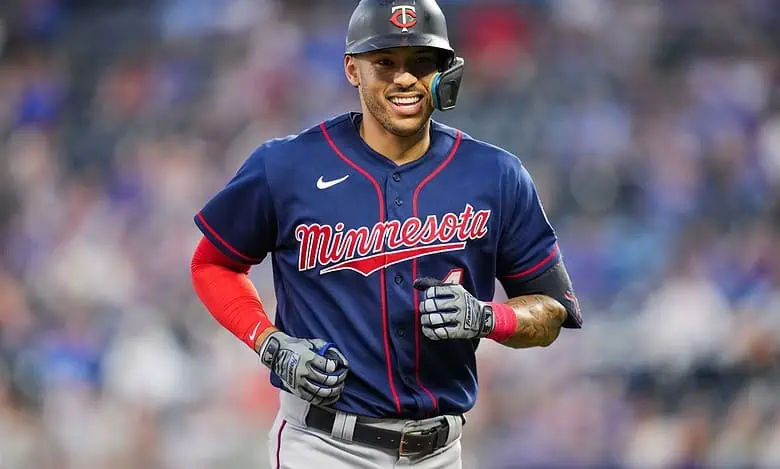 A pair of playoff hopefuls will wrap up a three-game series on Wednesday afternoon as the Cincinnati Reds host the Minnesota Twins. Minnesota is trying to wrap up the race in the AL Central Division, while Cincinnati is trying to claim one of the Wild Card spots in the National League.
Minnesota comes into this game having gone 3-2 in their last five games, and it looks like they will be able to win the division title. The Twins struggled in the series opener on Monday but bounced back with a 7-0 win on Tuesday night.
Cincinnati comes into this game having gone 3-2 in their last five games, and they still have some work to do. The Reds are technically just out of the final wild-card spot in the NL, but they are well within striking distance.
The Cincinnati Reds are the moneyline betting favorites at -115 over the Minnesota Twins on Wednesday afternoon.
Twins Have Some Power
The Minnesota Twins are a tough team to figure out on offense, but they are a team with a ton of power. Minnesota comes into this series finale with 215 home runs this season, and that should play well at the Great American Ball Park.
Carlos Correa leads the team with a .230 batting average to go along with 65 RBIs, and this is a team that needs to string some hits together. The Twins can't rely on hitting a big home run every inning, especially against a dominant pitcher.
Bailey Ober is set to make this start for the Twins, and he has gone 7-6 with a 3.67 ERA so far this season. Minnesota has a rested bullpen, but they need Ober to set the tone.
Reds Going with Greene
It will be young Hunter Greene making the start for the Cincinnati Reds on Wednesday, and he needs to step up. Greene has dealt with a number of injuries throughout the year, but he has gone just 4-6 with a 4.45 ERA when he's been on the mound.
Pitching continues to be a concern for the Reds, as they now have a team ERA over 4.70. That staff allowed seven runs in the loss on Tuesday, and they need to bounce back in a big way.
Spencer Steer is having a huge season for the Reds, as he leads the team with 22 home runs and 82 RBIs. Look for this offense to bust out a bit in this game after struggling on Tuesday.
Cincinnati Claims Series Finale
This should be an interesting pitching matchup, but it's Greene that has the most pressure to step up for his team. The Reds also have to break through on offense, and they should bounce back with a big game after struggling on Tuesday.
Minnesota is a team with a ton of power, but they just aren't always consistent enough at the plate. This Twins team is going to struggle to score runs in this matchup, and it's going to force them to come up just a bit short.
Bet the Cincinnati Reds -115 over the Minnesota Twins as they ride Hunter Greene and enough offense to a huge win.