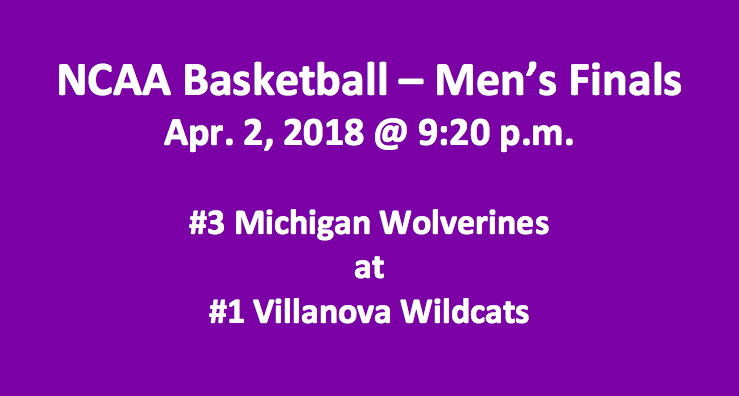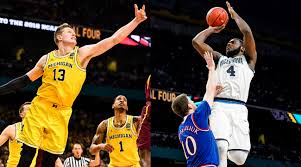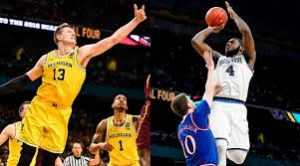 It is time for the 2018 NCAA Tournament Men's final game, as the #3 Michigan Wolverines (33-7) are at the #1 Villanova Wildcats (35-4). Tipoff will be at 9:20 p.m. E.T. at the Alamodome in San Antonio, Texas. Our Michigan plays Villanova 2018 NCAA Tournament free pick has the Wildcats at either -6.5 or -7.0 and the over/under at 144.5. The game features a very stingy Wolverine defense trying to control an extremely dynamic and productive Wildcat offense.
Recent History
In the tournament, Michigan has survived two close calls. The first was against the Houston Cougars on Mar. 17. The Wolverines won that game 64-63. The other contest that resulted in a tight win was against the Florida State Seminoles on Mar. 24. The final score in that game was 58-54. Villanova has pretty much sailed through this tournament. Their smallest margin of victory was 12 points against the West Virginia Mountaineers.
Stats and Facts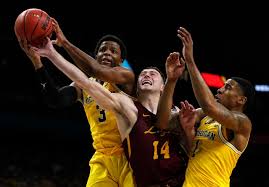 Who's got the statistical edge? On offense, it's Villanova. The Wildcats are connecting on 50.1% of their shots and averaging 86.8 PPG. 'Nova is hitting 78% of their frees while Michigan is connecting on just 66%. Villanova dominates on threes, 40% to 36%. The Wolverines are holding opponents to 58.6 PPG, while the Wildcats are keeping teams to 67.0 PPG.
Players to Watch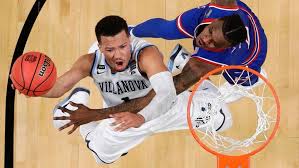 For the Wolverines, who offer three players averaging double-digits in points, junior forward Moritz Wagner is their primary point scorer. He's averaging 19.2 PPG and taking down 7.1 RPG. Wagner is a 50-plus percentage shooter from the field and is shooting 40% from downtown. A top performance by junior guard Charles Matthews is also essential tonight. He's averaging 13.1 PPG and grabbing 5.7 RPG. Mathews is a 50% shooter on field goals and 32% on threes.
The Wildcats boast of six double-digit scorers, including their top point-maker Jalen Brunson. He's putting in 19.2 PPG while making 4.7 APG. Brunson has a 53% success rate from the field and is 41% on threes. Forward Omari Spellman helps give this team a solid presence in the paint, while guard Mikal Bridges is a fine player both outside and inside. He's connecting on 43% of his shots from beyond the arc and 51% from the field.
Our Michigan Plays Villanova 2018 NCAA Tournament Free Pick
Here's our take on this game. First, the points against means much less than the points for in this game. The fact is Villanova has had little reason to keep totals low, as their offense has dominated. At the same time, Michigan, which has scored considerably fewer points in the tournament, has really needed to limit opponent offenses. Note, Michigan is +15 PF/PA, while Villanova is +20.
We think the Wildcats offense will do fine in this game. Although they may be hampered a bit, it should not be enough to make a major difference. Our Michigan plays Villanova 2018 NCAA Tournament free pick is the Wildcats at -6.5. We are taking the over at 144.5.
Summary Wolverines at Wildcats: Villanova at -6.5 and over 144.5