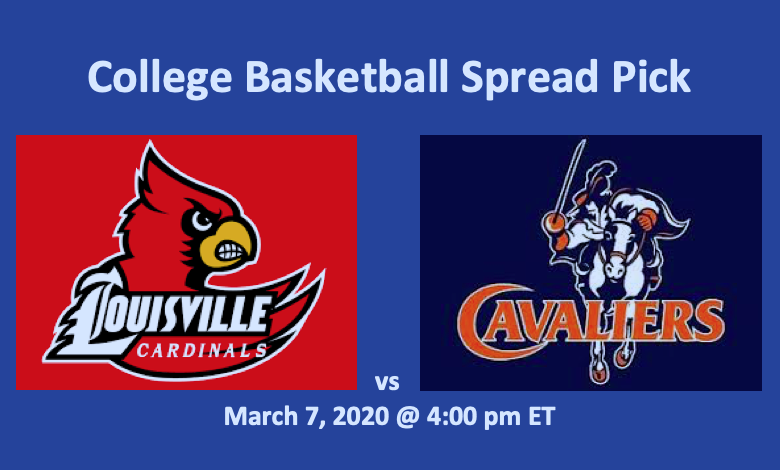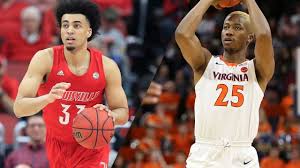 Our Louisville vs Virginia prediction favors the #22 Cavaliers, the home team, by one. This Louisville vs Virginia pick observes that with a win today the #10 Louisville Cardinals (24-6 Overall, 15-4 ACC) can top the ACC for the season. At 15-4, the Cardinals are tied with the Florida State Seminoles for first place. If both teams win their final regular-season games, they'd be ACC co-champions. The #22 Virginia Cavaliers (22-7 Overall, 14-5 ACC) are tied with Duke for second in the league. If Virginia wins, they have a shot at the co-title. The game will be played at 4 pm ET on Saturday March 7, 2020 at the John Paul Jones Arena in Charlottesville, VA.
Louisville vs Virginia Prediction – Recent Performance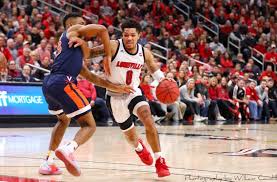 Louisville has won seven of its last 10 games, but they are 3-3 for their past six contests. One of those losses occurred on February 24 when #6 Florida beat the Cardinals 82-67. That loss made Louisville 0-2 versus the Seminoles this season. The Cards last played on March 1, beating Virginia Tech 68-52.
As of late, the Cavaliers have been exceptionally hot. Virginia is on a seven-game winning streak. That streak started just after the Cavs lost to the Cards 80-73 on February 8. Included in that string of wins was a victory over #7 Duke on February 29 by two points, 52-50. Virginia last played on March 4, beating Miami 46-44.
Cardinals at Cavaliers – Stats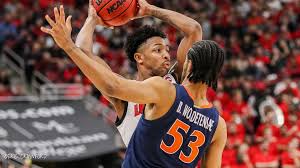 The Cavaliers win through their top-notch defense, which is allowing opponents just 52.3 PPG. On the other hand, Louisville is giving up a fairly conservative 63.9 PPG. Our Louisville vs Virginia prediction observes that the Cards are out-scoring the Cavs 74.7 PPG to 57.0 PPG. Louisville also tops Virginia in shooting percentage (45.6% to 41.3%), rebounds (38.9 to 34.3 PG), and assists (14.0 to 11.5 PG). Louisville also dominates when it comes to threes, 37.6% to 30.4%. UVA is blocking 4.9 shots per game while the Cardinals are turning away 2.7.
Player and Roster Assessment
Louisville could be at a disadvantage today as forward Malik Williams, who went down with a foot injury a few weeks ago, is listed a doubtful. Williams, a 50.3% field goal shooter, is averaging 8.8 PPG and 6.3 RPG. However, the Cardinals top-three scorers, all front-men, look healthy. Center Steven Enoch, who's averaging 9.4 PPG and 5.6 RPG, is successful on 51.4% of his shots. Forward Jordan Nwora tops the team with 18.0 PPG. He's capturing 7.6 RPG. Also in front, Dwayne Sutton leads the team with 8.3 RPG and is third in scoring with 9.3 PPG. All three are 32-plus percent-shooters from downtown. Senior guard Ryan McMahon is averaging 8.7 PPG. He tops the team in three-point percentage hitting at a rate of 43.1%.
The Cavs feature two solid front-men. Mamadi Diakite leads all Virginia scorers with 13.6 PPG. The 47.7% shooter is bringing down 6.7 RPG. Also in the paint, Jay Huff, who's completing 57/0% of his field goal attempts, is averaging 8.4 PPG and 6.2 RPG. In the backcourt, Kiehi Clark is putting up 10.6 PPG while dishing off 5.9 APG and grabbing 4.1 RPG. Guard Braxton Key is solid putting in 10.0 PPG while handling 7.4 RPG.
Our Louisville vs Virginia Prediction
In our Louisville vs Virginia prediction, we note that the Cardinals top the Cavaliers in shooting, including points per game, field-goal percentage, and three-point accuracy. Although the Cardinal backcourt is lacking, they possess and exceptional and diverse group of front-men. On the other hand, Virginia brings a stellar D into this game. The big question is can they shut down the dynamic Louisville offense. We think not and are taking the Cardinals at +1.0.
#10 Louisville Cardinals vs #22 Virginia Cavaliers Pick – Summary
#10 Louisville Cardinals at +1.0