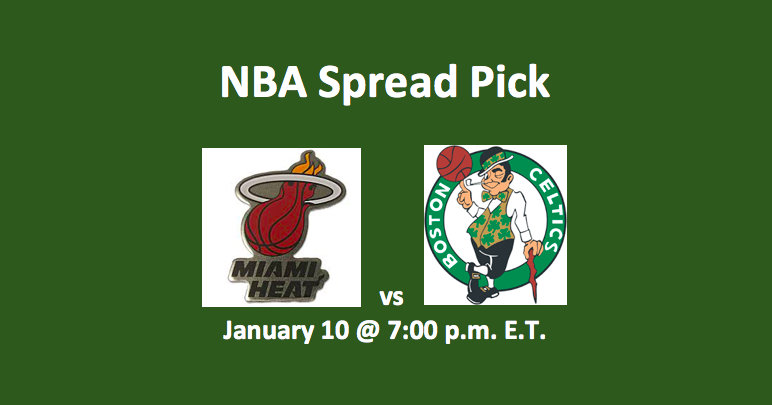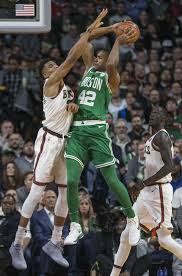 Our Miami vs Boston preview has Celtics (25-15 Overall, 10-10 Away) bringing a four-game winning streak to tonight's game with the Miami Heat (19-20 Overall, 9-12 Home). The two teams will tip off tonight, Thursday, Jan. 10 at 7 pm ET at the American Airlines Arena. Boston, which is coming fresh off a 135-108 blowout of the Indiana Pacers, has won seven of its last 10 games.
The Celtics are fifth in the NBA Eastern Conference and third in the Atlantic Division. The Miami Heat, who are seventh in the East and first in the Southeast Division with a winning percentage below .500, are 6-4 for their last 10 games. The Heat have lost two straight, including a 103-99 beating by Denver at home on Jan. 8.
Our Miami vs Boston preview and pick has the Celtics at -2.0. Here's how we see this game progressing. We do believe it has the potential to be a close one.
Team Trends and Stats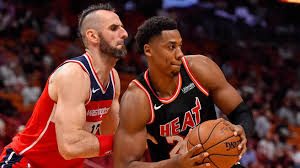 Over their past four wins, Boston has averaged 120 PPG, which is 7.5 more points per game than their season average. In their last four games, in which they have gone .500, Miami has averaged 103.3 PPG, which is three points lower than their season average. Our Miami vs Boston preview notes that during their win streak, the Celtics have held opponents to 99.5 PPG, which is 5.8 PPG lower than their season average. Over that same span of games, the Heat have allowed 101.3 PPG. That's 4.4 PPG fewer than their average. Both defenses have played well, but Miami's offense has faltered as of late.
The Celtics best the Heat in field goal percentage (46.1%-to-43.8%), assist per game 26.3-to-23.3), and steals per game (8.9-to-7.8). The Heat are better in rebounds per game (47.2-to-45.3) and blocks per game (6.1-to-5.3). Boston is overall a better shooting team. They lead in threes (36.8%-to-35.2%), frees (80.1%-to-69.4%), and twos (52.3%-to-48.9%). Plus, the Celts are averaging 13.4 three-point field goals per game and the Heat 11.7.
Edge: Boston
Difference Makers and Players to Watch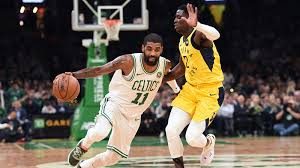 Celtics guard Kyrie Irving, who leads the club with 22.6 PPG and 6.5 RPG, sets up plays, defends well, and offers a three-point shot that's good 40.8% of the time. Forward Marcus Morris is a 50% shooter from the field and 44.6% from downtown. Morris is averaging 15.5 PPG and 5.9 RPG. Also at forward, Jayson Tatum has been good for 16.2 PPG and 6.4 RPG. Dynamo center Al Horford is connecting on 50.8% of his field goals and is averaging 12.0 PPG, 6.9 RPG, and 3.9 APG.
The Heat being eight players to the floor who are averaging double digits in scoring. However, one of their top players, guard Goran Dragic is sidelined for about five more weeks due to knee surgery. Dragic was second in scoring and first in assists. Guards Josh Richardson and Dwyane Wade are hitting for 18.1 and 13.9 PPG respectively. Center Hassan Whiteside, a 51.8% shooter, is a double-double guys with 12.6 PPG and 12.8 RPG. Forward Justice Winslow provide good support in the paint, as he bringing down 5.1 RPG and putting in 11.6 PPG.
Our Miami vs Boston pick likes the Heat's depth, but Dragic's absence is huge. At the same time, overall, the Boston shooters are much more accurate than those on Miami, Boston gets the edge here.
Edge: Boston
Five Keys to the Game
Our Miami vs Boston preview offers these five keys to tonight's NBA East battle.
Celtics shooting has been hot
Both defenses are sound
Battle between Horford and Whiteside could determine game
Heat three-point shooters are lacking
Who shows their age first, Horford or Wade?
Edge: Boston
Miami vs Boston Preview – Our Pick
Our Miami vs Boston preview does like the Celtics in this contest. The Green have been finding their rhythm and playing the way people expected them to. The Heat without Dragic are missing an essential part of their fabric, and the team's shooting is a step below Boston. Still, we don't expect a blowout in any manner. Our Miami vs Boston pick is the Celtics at -2.0.
We have more picks for you tonight. In other NBA action, we're offering a preview and pick for Philadelphia vs Atlanta.  We also have Big 10 college basketball action as Nebraska hosts Penn State. Check out all of these great previews. We'll have at least two more previews and picks posted for tonight. See our Big 10 pick featuring Illinois and #2 Michigan for Jan. 10.
Summary Miami vs Boston Pick: Celtics at -2.0