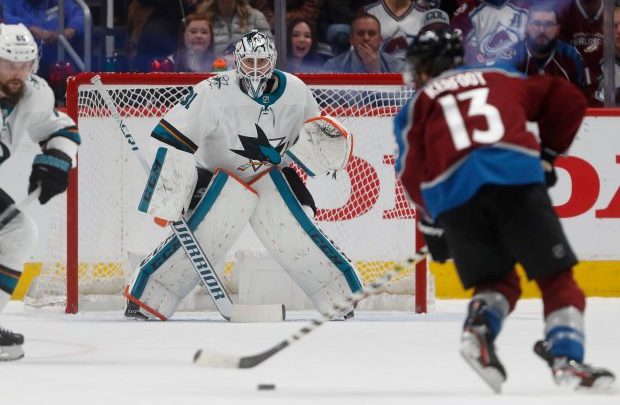 The Sharks can punch their ticket to the Western Conference Finals with a win in the May 6th NHL playoffs free pick but it won't be easy. San Jose has a 3-2 lead in the series, but is a +104 underdog heading back to the Pepsi Center on Monday. The Avalanche (-125) would appear to be ready for a win after dropping Game 5 in California on Saturday. The two teams have alternated wins and losses each game so far, and Colorado has their season on the line in this one trying to force a Game 7.
San Jose Wants to Avoid a Game 7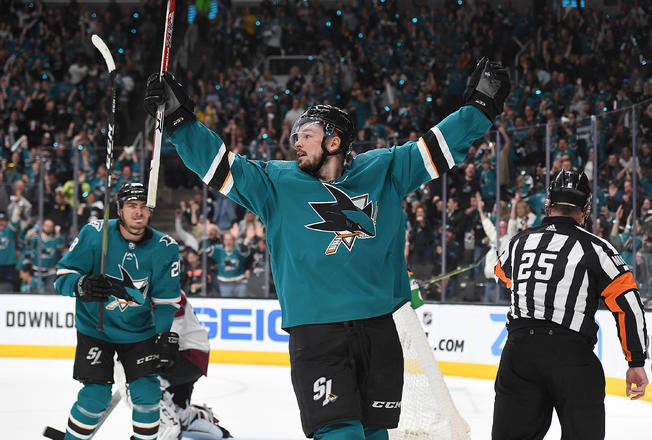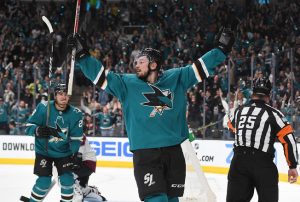 The Sharks have played a lot of hockey this postseason, going 7 games in Round 1 vs. the Vegas Golden Knights. San Jose fell down 3-0 in that series clincher vs. Vegas but rallied with 4 goals in the 3rd period and netted the OT winner to capture a 5-4 win and the right to face Colorado. The Sharks are comfortable in a pressure situation as Round 1 has shown, but they are also in a great spot to advance on to the Western Conference Finals and avoid a do-or-die back at the Shark Tank. San Jose was able to take Game 3 by the score of 4-2 at the Pepsi Center which gives them confidence heading into the May 6th NHL playoffs free pick.
San Jose is once again without Joe Pavelski on Monday after he was injured in the series clincher vs. Vegas. The Sharks have done just fine without their captain although the offense has struggled a bit with just 2 goals in the last two games of the series. Tomas Hertl netted both goals to get the win in Game 5 after the Sharks were shut out in Denver in Game 4. Brent Burns has cooled off a lot, being held off the scorer's sheet for 3 straight after posting 7 points total in Games 1 and 2. Martin Jones has stepped up for a slacking offense by holding Colorado to 2 goals or less in 4 of 5 games in Round 2.
Avs Need to Find Some "O"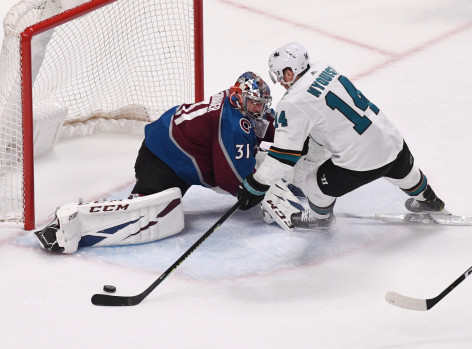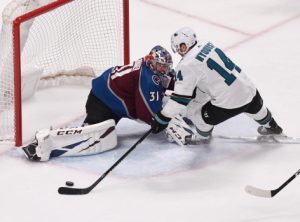 Colorado has run into a scoring problem, being able to net just 2 goals vs. the Sharks goaltender in 4 of 5 games this series (including an empty netter). Even so, the Avalanche are in a good spot with the ability to tie up the series back at the Pepsi Center in the May 6th NHL playoffs free pick. Colorado did drop a home contest to San Jose in Game 3, but they bounced back to thoroughly dominate the Sharks 3-0 in Game 4. Expect the Avalanche top line of Nathan Mackinnon, Gabriel Landeskog, and Mikko Rantanen to absolutely pepper the net on Monday in a do-or-die situation with a boat load of ice time. San Jose might even call off the dogs early and rest up for a Game 7 back home.
Philipp Grubauer is also fully capable of putting the Avs on his back on Monday, as he did last Thursday stopping all 32 San Jose shots in a 3-0 Colorado win. The Avalanche netminder was good enough to win Game 5 too, stopping 37 of 39 San Jose shots but was a victim of poor offensive support. Can the Colorado offense give Grubauer some help tonight to help force Game 7?
May 6th NHL Playoffs Free Pick Betting
Monday's contest either feels like a 4-1 Colorado win or a 3-2 game that is decided in OT and could go either way. Bettors are split 52/48 on the hometown Avs and the Pepsi Center crowd should give them the edge in this one. Then again, that's what experts though about Game 6 in Dallas on Sunday and the Blues won 4-1. The difference is, Colorado is playing for Game 7 at home, whereas Dallas had a game in hand. End result – the NHL loves a Game 7.
NHL Playoffs Free Pick: Colorado Avalanche -125
Bonus Pick: Sharks / Avalanche *Under 5.5*