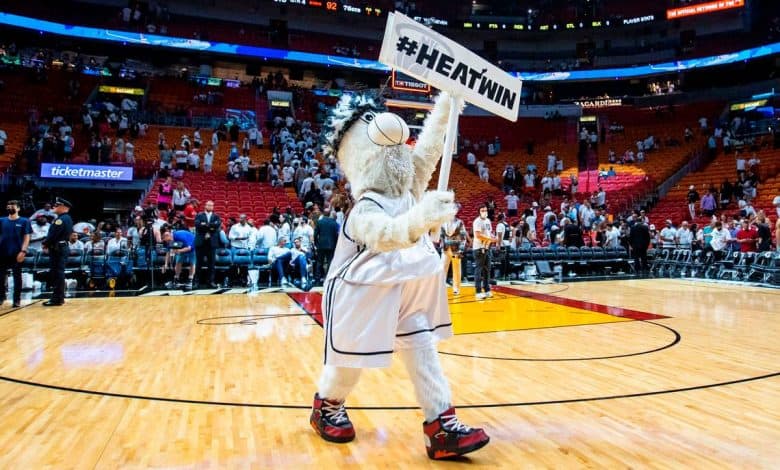 Philadelphia has one under their belt as they try to adjust to life without Joel Embiid heading into the 76ers at Heat game 2 betting matchup. Things were not pretty as Miami pulled out the 106-92 victory on Monday to cover the -7.5 point spread with ease.
The number is right around the same for Game 2 with the Heat at -8, down a point from a -9 point open. Embiid remains out due to the orbital fracture and concussion suffered in the closeout game against the Raptors in round one, and Kyle Lowry (hamstring) is also out for Miami. 55% of public bettors are backing the Heat giving the points.
Step Up Time (Again)
The Sixers are optimistic that Embiid can return when the series heads back to Philadelphia, but they obviously missed the big man and his 30.6 ppg in Game 1's 14-point defeat. Philadelphia is still a talented team that was up 51-50 at the half on Monday, but they need to sustain that into the 2nd half in order to tie this series up.
The good news for Philadelphia is that both Boston and Memphis were able to tie up their playoff series' 1-1 on Tuesday, but they were also each at home. James Harden didn't shoot great (or often) on the road in Game 1, finishing with just 16 points including going 2-7 from beyond the arc. It's confusing what has happened to Harden, the former MVP who had a high water mark of just 22 points in the first round series against Toronto. Harden has gone for 30+ just once in the past 3+ months.
Miami's defense also has something to do with Philadelphia shooting 6-34 from three point range in the series opener. The Heat boast the league's #5 ranked defensive efficiency and held Tyrese Maxey to 19 points in Game 1. Tobias Harris was the Sixers' lone bright spot with 27 points, but he also had a +/- of -27.
Heat Depth on Display
Miami won Game 1 despite getting just 15 points from Jimmy Butler in his return to the lineup after missing the closeout game against Atlanta with right knee inflammation. Butler had gone for 36+ points in two of the previous three vs. the Hawks, but Miami is proving they can win playoff games even when their star isn't full strength.
Lowry has also been out since Game 3 last round with a hamstring injury, but the team keeps chugging along thanks to a 25-point performance from Tyler Herro, the newly minted NBA 6th Man of the Year award winner.
Post play will once again be important in the 76ers at Heat Game 2 betting matchup. Bam Adebayo took advantage of Embiid's absence on Monday with 24 points and 12 rebounds – his best performance so far this postseason. Adebayo helped draw 5 fouls on Sixers backup big man Paul Reed in just 13 minutes in the series opener.
Free 76ers at Heat Game 2 Betting Pick
Can Philadelphia tie things up 1-1 just as Boston and Memphis did on Tuesday? That's a tough order with Miami being 33-12 on their home court now this season. The Sixers just seem overmatched without Embiid.
Free Pick: Miami -8