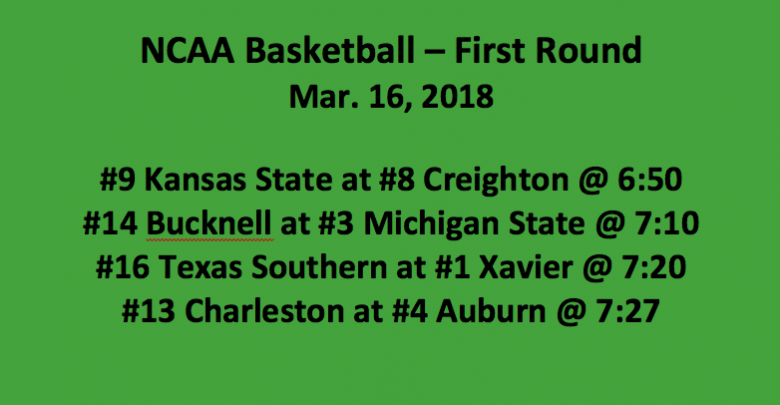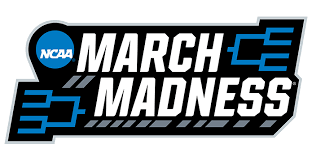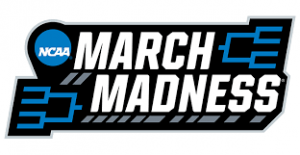 The second day of the first round of the 2018 NCAA Tournament continues with three early evening contests. The first offers Kansas State at Creighton at 6:50 p.m. E.T. The final game of this bunch will feature Charleston at Auburn. That has a 7:27 p.m. E.T. tipoff. With these four games, we'll be just four away from finishing the final day of the initial round of March Madness 2018. Here are our four day two Round One 2018 NCAA Tournament early evening picks. We're offering both the spread and over/under on each game.
#9 Kansas State at #8 Creighton
South Region at 6:50 p.m.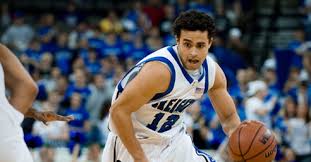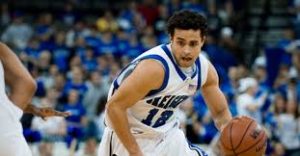 The Kansas State Wildcats (22-11), who finished fourth in their conference, lost in the second round of the Big 12 Tournament, as Kansas beat them soundly 83-67. The Wildcats are averaging 74 PPG and hitting 47% of their shots from the field. Two juniors, forward Dean Wade and guard Barry Brown, are their top scorers with the former putting up 16.5 PPG and the latter 16.0 PPG. Wade is grabbing 6.3 RPG while Brown is good for 3.4 APG. The team is shooting 74% from the free throw line.
After finishing fourth in the Big East, the Creighton Bluejays (21-11) lost in the first round of the conference tournament. It was Providence that took them down in OT by a score of 72-68. The Bluejays are scoring an impressive 84 PPG and connecting on 49% of their shots and 38% of their threes. Senior guard Marcus Foster (20.3 PPG, 49 FG%) has great scoring potential. Sophomore forward Martin Krampelj (11.9 PPG, 8.1 RPG) is tough in the paint.
We are taking the Bluejays at -1.0. We also like the over at 144.0.
Our Picks: Creighton at -1.0 and over 144.0
#14 Bucknell at #3 Michigan State
Midwest Region at 7:10 p.m.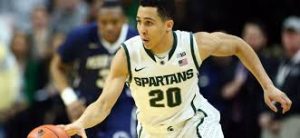 The Bucknell Bison (25-9) finished at the top of the Patriot League. They then hammered Colgate 83-54 for the tournament crown. Senior forward Zach Thomas (20.3 PPG, 9.3 RPG) can hit from inside and out. Senior center Nana Foulland (15.4 PPG, 7.1 RPG) is a 60% shooter and blocking close to two shots per game. Stephen Brown (14.9 PPG, 4.3 APG), yet another senior, is in command at the guard spot. The team is averaging 81 PPG and shooting 47% from the floor.
The Michigan State Spartans (29-4) finished on top of the Big Ten. But in the tournament, they bowed out early, as they lost to Michigan 75-64 in the second round. The Spartans have an arsenal of shooters and are hitting 50% of their shot attempts while averaging 81 PPG. Two sophomores are top performers, as guard Myles Bridges (16.9 PPG, 6.9 RPG) and forward Nick Ward (12.6 PPG, 7.2 RPG) can both shoot and rebound. Guard Cassius Winston is averaging 6.8 APG while scoring 12.6 PPG.
The Spartans are heavy favorites at -13.5. We think they'll have a tough time tonight. We're going with Bucknell at +13.5 and taking the over at 150.5
Our Picks: Michigan State at -13.5 and over 150.5
#16 Texas Southern at #1 Xavier
West Region at 7:20 p.m.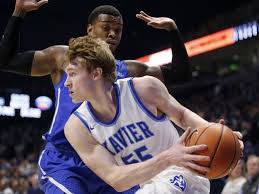 The Texas Southern Tigers (16-19) finished third in the Southwestern Athletic Conference and then got to the Big Dance by taking the SWAC tournament crown. They played the NC Central Eagles in a First Four game and beat them 64-46. This is their second NCAA berth, as the Tigers made it to the tournament for the first-time last year. Look for sophomore guard Demontrae Jefferson, who's averaging 23.4 PPG, to carry a brunt of the defense.
They have to face the Xavier Musketeers (28-5), which finished at the top of the very tough Big East but exited their conference tournament early. The Musketeers are loaded and scoring 84 PPG while hitting 50% of their field goals and 79% of their free throws. Senior guard Trevon Bluiett leads the team with 19.5 PPG and 5.7 RPG.
It's a big spread, -18.5, for the Musketteers to cover. We think that they will. We're going with the under at 162.5.
Our Picks: Xavier at -18.5 and under 162.5
#13 Charleston at #4 Auburn
Midwest Region at 7:27 p.m.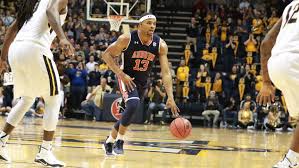 The Charleston Cougars (26-7) finished first in the Colonial Athletic Association and then also won the tournament title. The team's two primary guards, sophomore Grant Riller and senior Joe Chealey, are each good for on average 19 PPG. Junior forward Jarrell Brantley is grabbing 7.1 RPG while scoring just over 17 PPG. The team is averaging 75 PPG.
The Auburn Tigers (25-7) topped the SEC by the end of the season, but they were knocked out of the conference tournament early. Auburn took them down 81-63 in round one. The Tigers come to this game averaging 83 PPG and shooting 79% from the foul line. Sophomore guard Mustapha Heron and junior guard Bryce Brown are each averaging about 17 PPG. Junior forward Desean Murray controls the inside game. He's bringing in 6.8 RPG and putting in 10.3 PPG.
We like Auburn at -9.5 and the over at 148.0. We think that the Tigers will rebound from their disappointing showing in their conference tournament.
Our Picks: Auburn at -9.5 and over 148.0
Day Two Round One 2018 NCAA Tournament Evening Picks: Final Word
That it for our day two Round One 2018 NCAA Tournament evening picks. We're going with Auburn, Xavier, Bucknell, and Creighton. We went with three overs, with the only under being Texas Southern and Xavier. The final four picks for today will be online by 6:30 p.m. E.T. The first of those four games will start at 9:20 p.m. E.T.