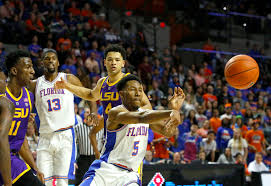 Our Nevada vs Florida preview and pick for this NCAA Tournament Round One contest offers the Wolf Pack at either 2.0 or 1.5. This West Region game will be played on Thursday, March 21 at 6:50 pm ET. The seventh-seed Nevada Wolf Pack (15-3) tied for first with Utah State in the Mountain West Conference. In their semifinal game in the MWC Tournament, the Wolf Pack, who are ranked 20th in the nation, lost to the San Diego State Aztecs 65-56. The 10th-seed Florida Gators (19-15) came in eighth in SEC. In the conference tournament semifinal round, the Gators lost a close one to the Auburn Tigers 65-62. Florida is not ranked nationally.
Nevada Wolf Pack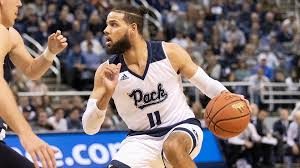 The Wolf Pack, who are averaging 80.7 PPG, bring a whole lot of scoring potential to the court. The Nevada roster includes four players who are averaging double digits, and one who has the potential to post a double-double night. Much of this team's potential is upfront. Forward Jordan Caroline, the double-double threat, is averaging 17.3 PPG and 9.6 RPG. Caleb Martin, also a forward, leads the team with 19.2 PPG, while forward Cody Martin, who's good for 11.7 PPG, tops the Wolf Pack in assists with 5.1 per contest. Guard Jazz Johnson is hitting for 11.2 PPG. Our Nevada vs Florida preview finds that each of these four players is a 41-plus percent shooter from the field.
Florida Gators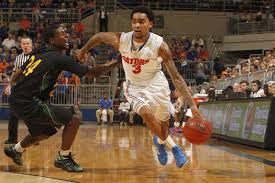 The Gators are certainly on the low end when it comes to stats. The team is averaging 68.3 PPG, 33.5 RPG, and 12.2 APG. Our Nevada vs Florida preview notes that shooting comes in at 42.7 FG%, 71.8 FT%, and 33.5 3PT%. Guard KeVaughn Allen is the only player averaging double digits in scoring. He's at 12.0 PPG. Guard Andrew Nembhard, who's putting up on average 8.1 PPG, leads the team in assists with 5.3 PG. This is a basketball team where five players are scoring between 8.0 and 9.6 PPG. The Gators don't offer great scoring or passing chops. They are, however, fairly adroit at causing turnovers. Combined blocks and steal total 10.9 per game. They also have a low turnover mark of 11.8 per game.
NCAA Tournament Round One – Nevada vs Florida Preview Pick
The Gators may be favored but we like the Nevada Wolf Pack in this one. They can be a scoring machine, and Nevada has depth. The Gators play sound defense, but we think that will go just so far with this opponent. Our Nevada vs Florida preview offers the Wolf Pack at +2.0 as our pick.
Summary West Region, First Four – Nevada vs Florida Preview and Pick: Nevada +2.0