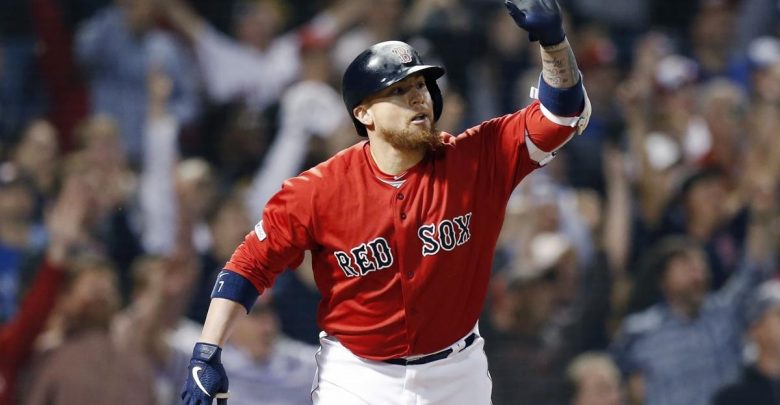 A pair of third-place teams in the American League square off Monday when the Chicago White Sox travel to face the Boston Red Sox. The two teams will play three games in this series before the Red Sox jet off to London for a two-game weekend series against the New York Yankees.
Boston trails the Yankees by eight games in the American League East, while the White Sox sit 13 games behind Minnesota in the American League Central. But both teams have Wild Card hopes, with the Red Sox sitting just one game behind Cleveland, which currently has the second Wild Card spot. The White Sox are a little farther back, trailing the Indians by five games.
The moneyline for this contest has the Chicago White Sox +155 and the Boston Red Sox -165. The over/under for this game has been set at 9.
Ace In The Hole
The White Sox will begin this series with their best pitcher taking the mound, as Lucas Giolito looks to improve on his 10-2 record. Giolito is coming off a bad outing against the Chicago Cubs, as he went just 4 1/3 innings, giving up six earned runs on seven hits, including three home runs, in absorbing just his second loss of the season. The setback broke a personal nine-game winning streak for Giolito. On the season, the 24-year-old right-hander has 104 strikeouts and 29 walks in 85 1/3 innings of work.
Chicago also has some young batters that are putting up some nice numbers this season. Shortstop Tim Anderson leads the White Sox in batting average (.319) and hits (84) while hitting 11 home runs and driving in 37 runs. Leftfielder Eloy Jimenez has been great despite dealing with an ankle injury that forced him to miss 24 games. Jimenez has hit 12 home runs and driven in 29, though he has also struck out 58 times in 187 at-bats.
Trying To Stay Focused
With the first Major League series ever played in London looming, the Red Sox need to focus on these three games with the White Sox before dealing with all the logistics of traveling to England. The Red Sox will start this series with left-hander Eduardo Rodriguez on the mound. Rodriguez has an 8-4 record with a 4.71 ERA, and he's struck out 93 and walked 25 in 86 innings of work. Rodriguez has been picking it up of late, going seven innings in each of his last two starts.
The Boston offense has been picking it up a bit as well, scoring 23 runs in a three-game span before being held to just one in Sunday's loss to Toronto. The Red Sox are a tough team for any opposing pitcher in that so many players can hurt you. Boston has seven players with 10 or more home runs, led by J.D. Martinez's 16. Xander Bogaerts has 14 of those homers and leads the team with 51 RBI.
Red Sox Get Win
Although Giolito has been fantastic this season, he showed some signs of weakness in his last outing against a balanced Cubs lineup. Boston has the same kind of lineup, so Giolito could struggle for a second straight contest. The Red Sox had won eight of their last nine before dropping their last two to Toronto over the weekend. They'll get back on a hot streak with this one. I'm taking Boston -165 to win the series opener.