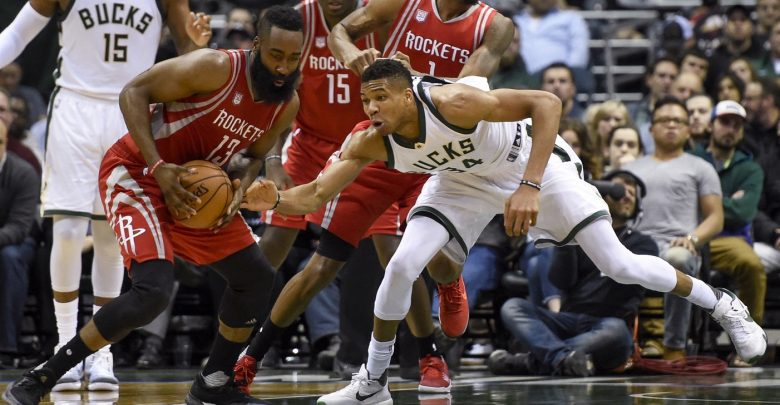 Last night Houston stretched their winning streak to 16 games which ties the mark that Boston set earlier in the season. In the 3/7 NBA free pick the Rockets try to make it 17 in a row but playing their second road game in as many nights and a visit to Eastern Conference leading Toronto looming on Friday night. Can Giannis Antetokounmpo take advantage of the Rockets as +6 home underdogs – or is Houston just too freaking hot right now?
Rockets get a rested Bucks squad tomorrow in Milwaukee.

— The Dream Shake (@DreamShakeSBN) March 7, 2018
Houston Making It Look Easy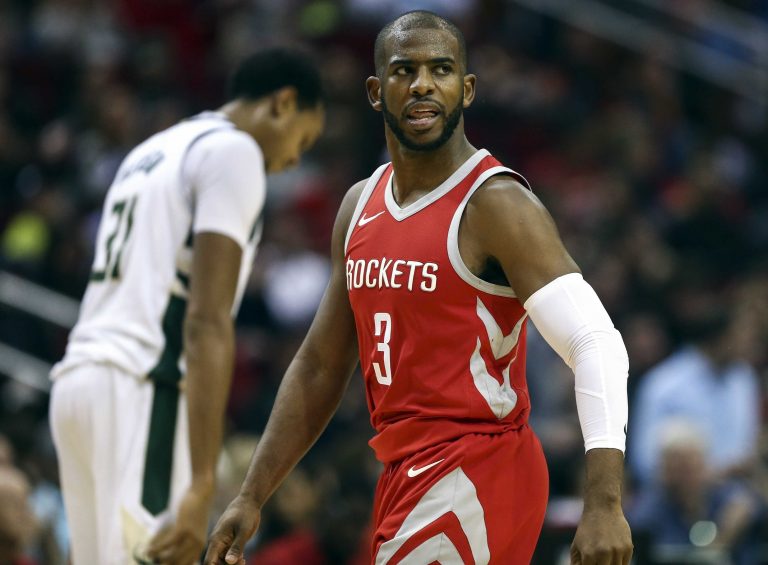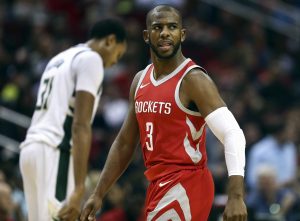 Last night was supposed to be a test for Houston's streak traveling to Oklahoma City but the Rockets did what they've done 15 times before in dispelling yet another opponent. Houston hit 17-33 from three point range and shot 53.5% from the field and made things look easy in a 122-112 win as -5.5 favorites. Chris Paul had 25 and James Harden 23 for a balanced Rockets scoring attack that featured 7 players in double figures.
The success of the three ball should be another huge factor in the 3/7 NBA free pick but Milwaukee is a bit better at defending allowing the 8th fewest three pointers made. Can anybody stop Houston's offense right now though? The Rockets have scored 120+ in back-to-back games against Boston and OKC – both top 10 scoring defenses. Houston is a solid 25-7 on the road this season, but they've dropped two straight in Milwaukee. Plus, the home team is 5-1 ATS the last six meetings.
Can the Dysfunctional Bucks Turn It Around Against the NBA's Hottest Team?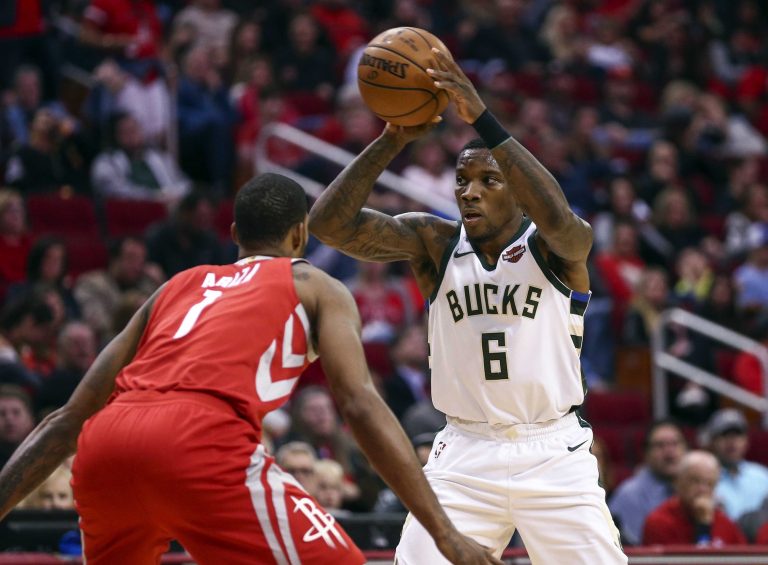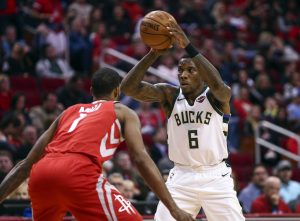 Milwaukee has gone just 2-5 since returning from the all-star break and thus they've slipped to 8th in the East. Since the conference is still horrible the Bucks still have a 4.5 lead over the 9th seeded Pistons but they don't exactly have momentum coming into the 3/7 NBA free pick after dropping five of six. The Bucks offense has gone stale, failing to break 100 points in three of the last four. That's not good with a matchup with the NBA's #2 scoring offense looming Wednesday night.
The Bucks match up well with the Rockets as evidenced by their 111-115 loss in Houston but as +10.5 underdogs. Antetokounmpo had 28 points in that game but it wasn't enough to best the combined 56 by Harden and Paul. One thing to note is that Clint Capela did not play in the previous meeting. The Rockets are 33-1 when Harden, Paul, and Capela play in the same game.
3/7 NBA Free Pick Betting
Tonight's contest is harder to cap than you'd think off the bat. Houston has won 16 straight, but they're also playing on the second end of a back-to-back. Milwaukee has just 2 wins in their last 7 – but those victories came against Toronto and Philadelphia who are a combined 16-4 over their last 20. The Rockets could find themselves in a bit of a letdown as tonight's game is sandwiched between contests between OKC and Toronto. Despite any questions that may linger, 71% of the public likes Houston -6 tonight. Despite all that action, the line has not moved. The Rockets are 6-3 in back-to-back games this year, but 6 points is a lot to give up in consecutive road contests and the lack of line movement proves it.
Free Pick: Milwaukee Bucks +6