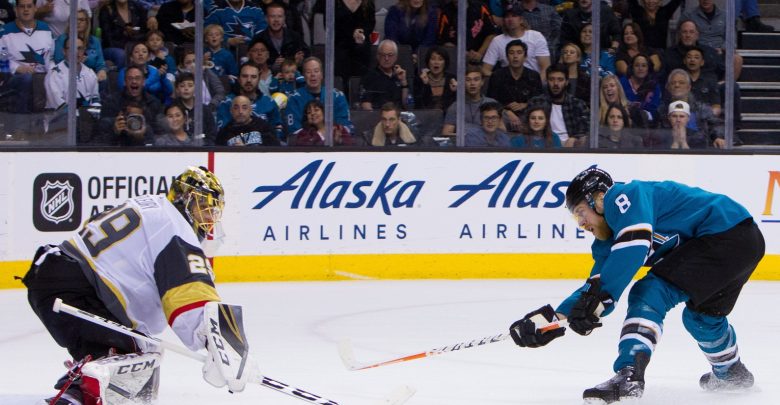 The Vegas Golden Knights can add another milestone to their historic inaugural season with a win over San Jose in the 3/31 NHL free pick. Actually even just getting to OT would clinch the Pacific Division for the Knights. The Sharks need this win as well as a win would clinch a Sharks playoff berth. Plus there's still an outside chance that San Jose can overtake Vegas for the division which is especially true since all three remaining regular season games are at the Shark Tank.
San Jose Looks to Get Back in the Win Column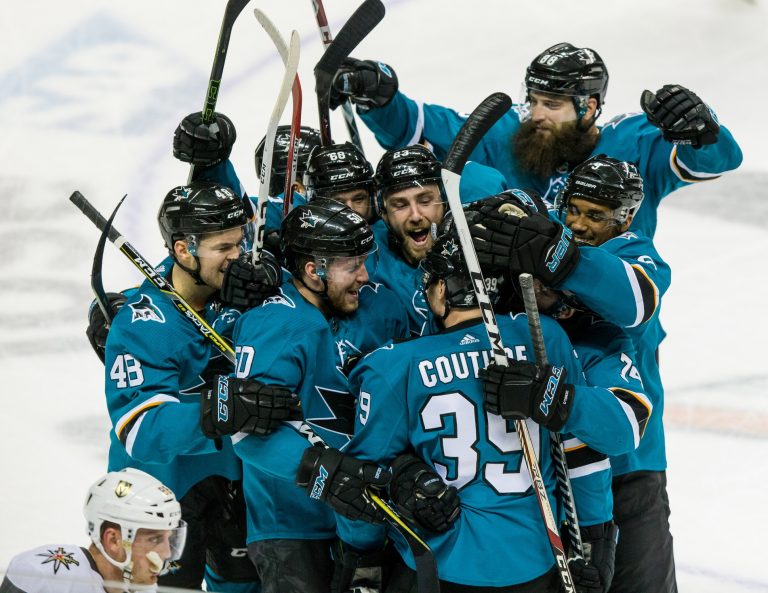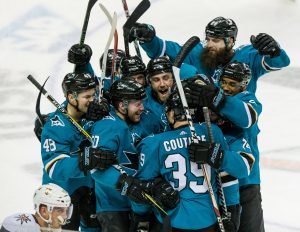 In their last game the Sharks had a nine game point streak snapped as they fell to Nashville 3-5. It was actually San Jose's second straight loss after falling to St. Louis 2-3 in OT the game prior. Prior to that the Sharks had rattled off 8 straight wins helping them climb back into the division race. The loss to the Predators was damaging, but it was closer than it seemed as the last goal came on an empty netter. Plus, the Sharks offense was clicking as they fired 24 shots in the 3rd period alone.
The 3/31 NHL free pick will come down to defense as both teams are in the top 10 in the league in that department. That being said the Sharks have waned a bit in that regard, allowing 11 goals the last three games. Even so, Martin Jones is back in net looking to get back on track as he had a 7-game winning streak snapped against Nashville. He'll have some help with a potent offense that includes Logan Couture, Evander Kane, and Joe Pavelski to name a few. The Sharks have netted 4+ in 7 of the last 10.
Vegas Poised To Get The Win and Get Rested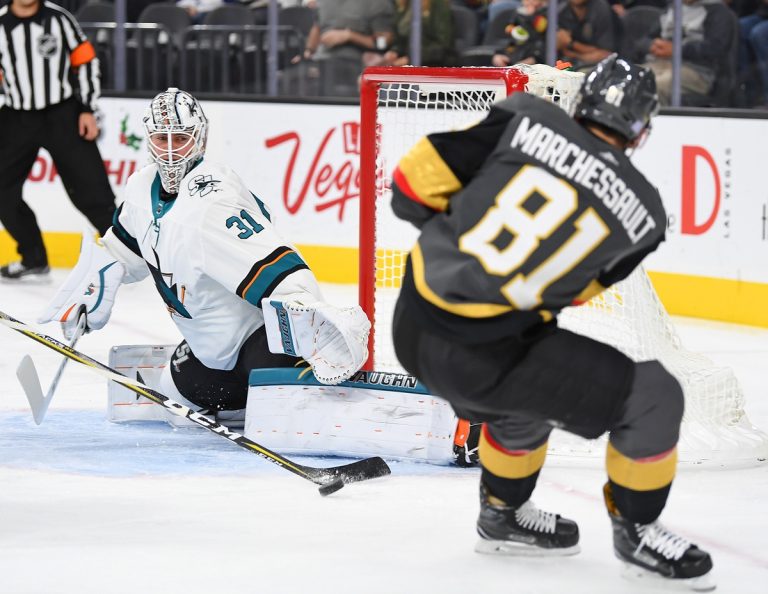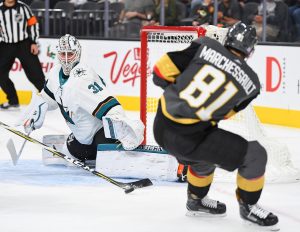 It's a sign of how good the Knights have been this year when a 5-3-2 stretch is considered struggling. One of those losses came against this Sharks team in a 1-2 OT bout 9 days ago. That being said if Vegas can get a win in the 3/31 NHL free pick, they can clinch the division and get rested before a first round playoff series. The Golden Knights will have home ice advantage in that series so we'll get our first real glimpse of how spending consecutive nights in Sin City will effect whoever the visiting team is.
The Knights will send their ace in goal tonight as Marc-Andre Fleury gets the nod. He's gone 3-1-1 his last five outings, allowing a goal or less in four of them. The goaltender will have to be sharp in net as the Vegas offense has slowed down a bit lately. The Knights have scored 2 goals or less in 4 of the last 5 games. There's potential for an offensive show behind the stick of Jonathan Marchessault who has a 7-game point streak going including 6 in his last 3.
3/31 NHL Free Pick Betting
Oddsmakers have set Vegas as -115 favorites but that line has dropped considerably from a -143 open. The Knights have been solid at home with a 28-10-2 record but San Jose has been impressive on the road at 20-13-7. With the Vegas offense struggling a bit lately there's good value in a Sharks team (-105) that can really put the puck in the net.
Free PIck: San Jose Sharks -105