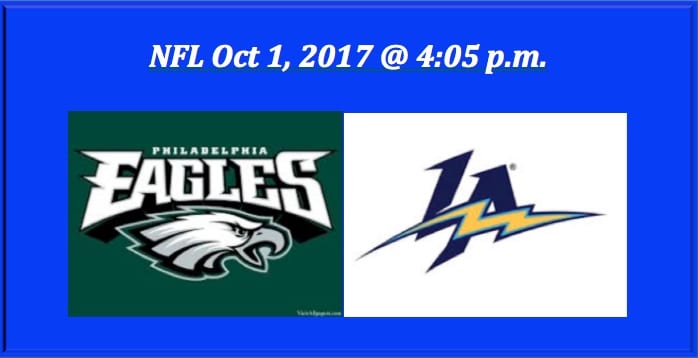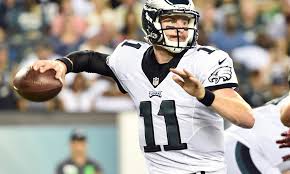 The Philadelphia Eagles (2-1) visit the Los Angeles Chargers (0-3) today for a 4:05 p.m. E.T. game. Our Eagles play Chargers 2017 NFL free pick has Los Angeles favored by 1.0. Philadelphia comes to this game having won their first game where they beat Washington 30-17 and their third game, taking down the New York Giants 27-24. They lost the middle contest of the three, as they were beaten by the Kansas City Chiefs 27-20. The Chargers, who have lost their first three, desperately need a win. They lost to Denver in week one 24-21, Miami 19-17, and Kansas City 24-10.
Philadelphia Offense vs. Chargers Defense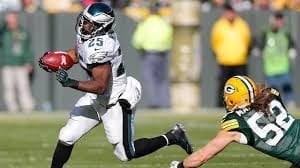 QB Carson Wentz (62.1 COMP%, 5 TDs, 2 INTs, 11 Sacks) has played well, but he's vulnerable in the pocket. Wentz has a solid group of pass catchers including WRs Nelson Agholor (9 REC, 12.8 YPC, 2 TD) and Alshon Jeffrey (14 REC, 13.3 YPC. 1 TD) and TE Zach Ertz (21 REC, 11.7 YPC, 1 TD). Top RB LeGarrette Blount has a total of 113 yards on 26 carries. He has one score while averaging 4.3 YPA. One note, Wentz has 14 carries and is averaging 5.9 YPA. That's worrisome when it comes to him being exposed to tacklers.
The Chargers post a very fine pass rush and are solid versus the run. They've got 11 sacks and 13 TFL. The secondary has just one pick but they've defended 10 passes. LB Jatavis Brown leads the team with 36 tackles, while LB Melvin Ingram has already accumulated 5.5 sacks and DE Chris McCain has three sacks. The secondary is okay, but really needs someone to step up. Safety Adrian Phillips comes to the game with one pick and one PD and corner Trevor Williams has defended two passes.
Los Angeles Offense vs. Eagles Defense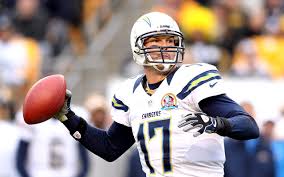 Charger QB Phillip Rivers (65.2 COMP%, 4 TDs, 4 INTs, 4 Sacks) has had a rough start to the season. His main target this year has been wideout Keenan Allen (19 REC, 10.3 YPC, 1 TD). Travis Benjamin has been a good outlet too. He has nine receptions for one touchdown and is averaging 17.7 YPC. More output from the running back spot would be helpful. Melvin Gordon is averaging 3.3 YPA and has a total of 146 yards and two scores in three games. The frontline has done a good job protecting Rivers.
The Philly D brings some decent stats to this game including eight sacks, 10 TFL, two picks and 14 PD. They have forced two fumbles and recovered three, scoring one touchdown. Corners Jalen Mills (23 TCKLs, 1 INT, 4 PD) and Patrick Robinson (11 TCKLs, 1 INT, 3 PD), and LB Mychal Kendricks (14 TCKLs, 3 PD) are top performers versus the pass, while DE Brandon Graham (9 TCKLs, 2.5 SCKs, 1 TFL, 1 PD, 1 FF) is tough on QBs and against the rush.
Eagles Play Chargers 2017 NFL Free Pick
Our Eagles play Chargers 2017 NFL free pick is going to be the Chargers at -1.0. We think that the LA pass rush will hamper Wentz enough to give the team formerly from San Diego a shot at taking this game down. This should be the first win for the club in Los Angeles.
Eagles Play Chargers 2017 NFL Free Pick: Chargers at -1.0.