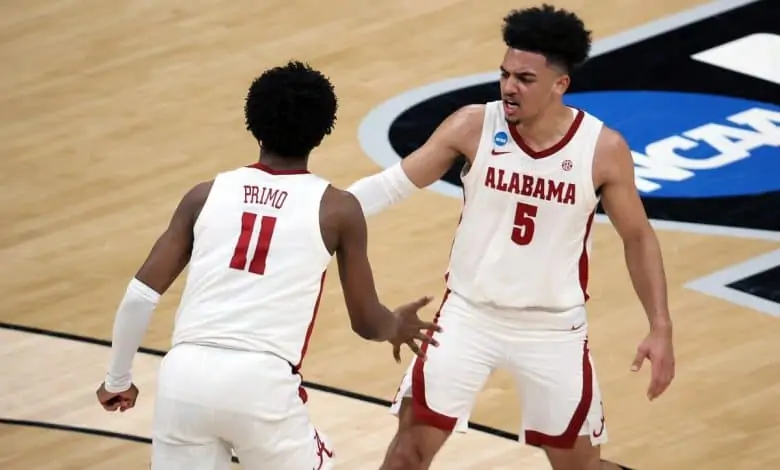 The 13th-ranked LSU Tigers will head to the Coleman Coliseum to take on the Alabama Crimson Tide in an SEC matchup on Wednesday evening.
The Tigers are 15-2 (3-2) and are coming off a 65-58 home loss on Saturday against the Arkansas Razorbacks, while the Crimson Tide are 11-6 (2-3) and are riding a three-game losing streak after losing to the Mississippi State Bulldogs on the road Saturday 78-76.
On the Prowl
The Tigers have been a good offensive team this season as their 75.1 points per game is tied for 120th in the nation. They are led by sophomore forward Tari Eason, who is averaging 15.4 points, seven rebounds, 1.1 assists, 1.1 blocks, and 1.5 steals in 23.5 minutes of action.
They have to cut down on the turnovers as a team, though, as LSU is averaging 14.5 turnovers per game but just 12.8 assists. If they can do that, they will be an even more lethal offensive team.
The strength of this Tigers team has definitely been on the defensive side of the ball as they are allowing just 57 points per game thus far. They have been one of the best rebounding teams in the sport as they are 35th with 40.5 rebounds per game. LSU has been able to take away possessions as they are averaging 12.2 steals per game and 4.9 blocks.
They are not making things easy on their opponent and are continuing to take the will away as they are able to build up a lead.
Teams Can't Keep Up
The Crimson Tide have been one of the best offensive teams in the entire sport as they are averaging 81.8 points per game, which is 14th in Division I. Junior guard Jaden Shackelford has been leading the way as in 33.4 minutes, he is averaging 16.2 points, 5.9 rebounds, 1.3 assists, and 0.7 steals per game. They are shooting the ball extremely well as they are shooting 45.5 percent from the floor as a team.
The Alabama defense needs to step up a bit as they are giving up 74 points per game this season. They are only averaging seven steals but are solid down low with five blocks per game and averaging 39.9 rebounds.
If they want to be a successful program this season, they will need to improve their defensive focus and get that number down.
Who to Bet: Tigers or Crimson Tide?
The Alabama Crimson Tide are currently being listed as four-point home favorites according to the top sportsbooks across the United States.
This will be a battle of incredible offense for Alabama and incredible defense for LSU, but the Tigers have a distinct advantage on the other side of the court. Senior guard Xavier Pinson is questionable with a knee injury for the Tigers but is expected to be available as of this writing.
The Crimson Tide have failed to cover in any of their last five home games, so give me the better program getting a handful of points, and I'll gladly take LSU Tigers +4.