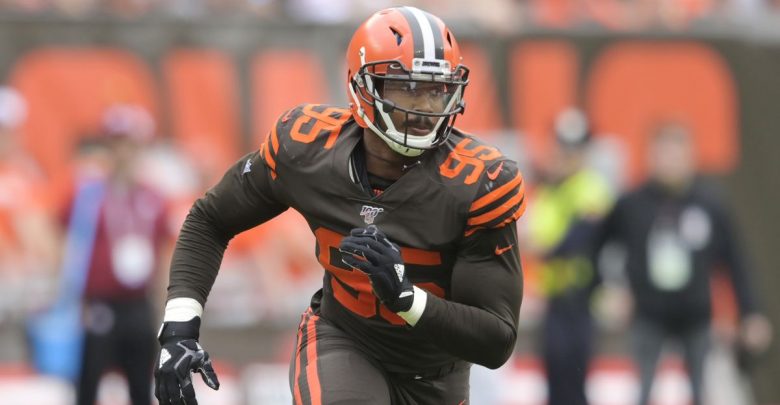 The Los Angeles Rams hit the road to try to stay unbeaten on the season when they face the Cleveland Browns on Sunday Night Football. The defending NFC champion Rams are 2-0 this season, getting past the Carolina Panthers and blowing out the New Orleans Saints.
Cleveland is hoping to build on their first win of the season, a rout of the short-handed New York Jets on Monday Night Football. The Browns came into the season with a lot of hype, as shown by this being their second prime-time appearance in three games. The question is, can they live up to it, as they were blown out in their season-opening game by Tennessee in their only other contest played at home this season.
The moneyline for this contest has the Los Angeles Rams -190 and the Cleveland Browns +170. The Rams are favored by 3.5 points on the road, with the over/under being set at 48.
Solid But Not Spectacular
Last week was going to be a measuring stick for the Rams and how they're playing compared to their Super Bowl run of a season ago. But the early injury to Drew Brees took the life out of the Saints, leading to an easy Rams victory. This game should tell us a little something as well, especially the running game. Todd Gurley has rushed 30 times for 160 yards and a touchdown, but the Rams are hoping he can get back to the dominating running he had before injuries derailed his season a year ago.
Jared Goff will also have a chance to show what he can do, as he's thrown for just 469 yards and two touchdowns in two games this season. He hasn't been getting a lot of deep passes, as he's averaging just 11.2 yards per completion, which includes last week's 66-yarder to Cooper Kupp that was mostly due to Kupp's running after the catch. He may not have a lot of time to go deep in this one either, with the Browns ranking third in the league in sacks with eight so far.
Living Up To It
Cleveland got a lot of press coverage throughout the offseason thanks to their high-profile stars, Baker Mayfield and Odell Beckham Jr. Now they need to live up to it in a nationally-televised contest against a likely playoff team. Mayfield is still only in his second season as an NFL quarterback, and he's going to have a puzzle to solve with the Rams' zone coverage with the Los Angeles pass rush bearing down on him. He'll have to make quick decisions and not try to force things, though he already has four interceptions and has been sacked eight times this season.
The key to this game could be Browns running back Nick Chubb. The second-year back out of Georgia has rushed for 137 yards this season but has averaged just 3.9 yards per carry. To slow down the Rams' pass rush, Cleveland must establish a running game, which means Chubb, who has carried the ball for 35 of the team's 41 rush attempts this season. Defensive end Myles Garrett will also be a key player for Cleveland, as he comes into the game with a league-leading five sacks this season.
Rams Stay Perfect
Los Angeles has played under the bright lights before, with quite a bit of success. The Rams will certainly be fired up to beat an up-and-coming team, and they need to, as Seattle and San Francisco both come into Sunday with perfect records as well. Cleveland is putting something good together and will likely be a playoff team, but they come up short in this one. I'm going with Los Angeles -3.5 to get the Sunday Night Football win.