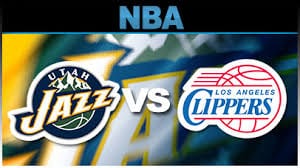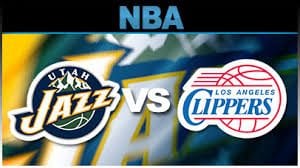 It is games six in this best of seven series and the Utah Jazz lead the Los Angeles Clippers three games to two. Tonight's game, which starts at 10:30 p.m., should be a tough battle between these two teams. The Jazz are favored by six over the Clippers. Utah has won the last two games with their most recent win occurring on Wednesday. Our LA Clippers play Utah Jazz NBA playoff free pick offers insights into the matchup in relationship to the spread.
The Series Thus Far
Most of the games in this series have been close. Utah took away home court in the first game with a win in LA. The final score was 97-95. The Clippers then evened it up by beating the Jazz 99-91 in games two. Los Angles then took back home court by taking down Utah in game three 111-96. But their lead was short-lived as Utah won the next two by scores of 105-98 and 96-92. That has put the Jazz in the position to take the series at home and move on to play the number one seed Golden State Warriors.
Important Players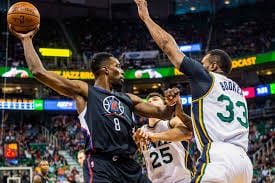 Perhaps the most important player for the Clippers is the guy who is not on the court, power forward Blake Griffin. Before he was knocked out of the series due to injury he was averaging 20 PPG and 6 RPG. Since his demise, the Clippers have not won. SG Chris Paul is averaging 27.0 PPG and 10.4 APG. Since Griffin was knocked out, center DeAndre Jordan has stepped it up, but PF Luc Mbah a Moute has not been able to make up for the loss of Griffin. His 7.6 PPG are not cutting it.
The Jazz come to the court with a nicely balanced offense. Five players are averaging 10 of more points per game. The guys in the frontcourt such as power forwards Gordon Hayward and Joe Johnson have done well against the Clippers. Hayward leads the team with 21.8 PPG. He also has 7.0 RPG. Johnson with 18.2 PPG is second on the score sheet. Center Rudy Gobert, who did not play the first three games, has been essential, taking down 8.0 RPG.
Five Keys to the Game
Someone on LA has to step up in lieu of Griffin
Home court is owned by the Jazz tonight
Needed- a Superman effort by Paul
Center Gobert needs to continue to play well for Utah
Clippers must break through neutralizing defense of the Jazz
LA Clippers Play Utah Jazz NBA Playoff Free Pick
It looks likely that the Jazz will win tonight. Still, we do expect a close game. But when all is said and done, we like the Clippers with the six points even if they don't win this game outright. That's our LA Clippers play Utah Jazz NBA playoff free pick.
LA Clippers Play Utah Jazz NBA Playoff Free Pick: LA Clippers at +6