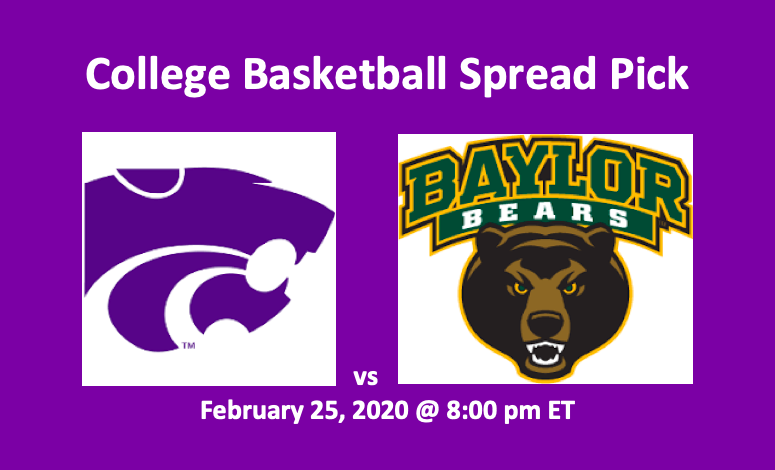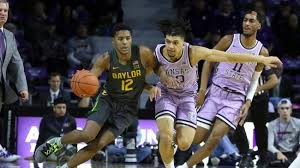 Our Kansas State vs Baylor pick has the #2 Bears favored. This Kansas State vs Baylor prediction offers the home team at -14.5. The Kansas State Wildcats (9-18 Overall, 2-12 Big 12) are last in the Big 12. The Baylor Bears (24-2 Overall, 13-1 Big 12) are second in the conference. The Wildcats sit 11.5 games behind the first-place Kansas Jayhawks, while the Bears are 0.5 games in back of the top team. The Jayhawks beat Baylor 64-61 on Saturday to take sole possession of first place. This Big 12 matchup, which is the second meeting between Kansas State and Baylor this season, will be played on Tuesday, February 25 at 8:00 pm ET. The contest will be played at the Ferrell Center in Waco, Texas.
Kansas State vs Baylor Pick – Recent Performance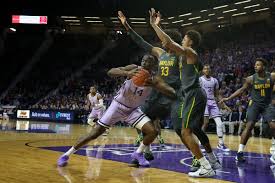 KSU is on a seven-game losing streak, and the Cats have lost nine of their last 10 contests. Their last win came against Oklahoma on January 29. In that game, the Wildcats beat the Sooners 61-53. Kansas State last played on February 22 losing to Texas 59-70.
The Bears of Baylor had won 23 games in a row when they were taken down by the Kansas Jayhawks on Saturday. Of those 23 wins, a half-dozen of those victories were against top 25 teams, including #3 Kansas 67-55. This season, the Bears first met KSU on February 3 beating them 73-67.
Wildcats at Bears- Stats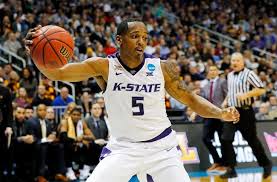 Our Kansas State vs Baylor pick observes that the Bears are better than the Wildcats in just about every major statistical category. Baylor is outscoring KSU by an average of 6.5 PPG (70.8 to 63.3. They are better in field goal percentage (43.0% to 41.2%), three-pointers (35.0% to 31.6%), and foul shots (69.0% to 64.4%). The Bears are grabbing 37.6 RPG while the Wildcats are taking down 33.3. Also, Baylor is holding opponents to 58.4 PPG and KSU is permitting 64.9.
Player and Roster Assessment
Kansas State will look to three starters to get the job done, and two of those first guys in are forwards. The top scoring-threat for the Wildcats, Xavier Sneed, is averaging 14.3 PPG and grabbing 4.7 RPG. Meanwhile, also in the paint, Makol Mawien is bringing down 5.4 RPG and scoring 7.4 PPG. Both forwards are seniors. In the backcourt, Cartier Diarra, a junior, is good for 12.9 PPG, 4.4 APG, and 3.9 RPG. All three players are connecting on 30-plus percent of their three-point shots.
Three solid guards are in charge of the Baylor game. Sophomore guard Jared Butler leads the Bears with 15.7 PPG. Butler is connecting on 41.9% of his field goals and 38.1% of his threes.. Baylor's second-top scorer, MaCio Teague, who missed two games due to a wrist injury, returned to the court in the Kansas game. Teague, who's averaging 14.2 PPG, performed well. Leading the Bears in assists with 3.6 per game, guard Davion Mitchell is hitting for 9/7 PPG. Senior forward Freddie Gillespie anchors the paint. Gillespie is taking down 8.7 RPG while scoring 9.6 PPG.
Our Kansas State vs Baylor Pick
The major question concerning our Kansas State vs Baylor pick is can the Bears cover a 14.5-point spread? When they beat KSU earlier this season, they did so by six points. In fact, over the past 10 games, the Wildcats have lost just once by more 15 or more points. That when #3 Kansas took them down by 21 points. At the same time, the Bears rarely blow out teams. Of their last 10 wins, just one, which was against TCU, was by more than 14 points. In that contest, the Bears won by 16. We are taking the KSU Wildcats at +14.5 today.
Kansas State Wildcats vs #2 Baylor Bears Prediction – Summary
Kansas State Wildcats at +14.5