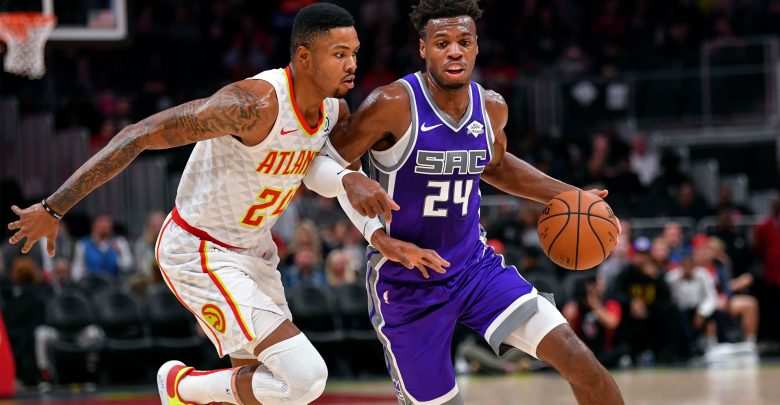 Over the last couple weeks Sacramento has looked fatigued and battered as they've gone 2-4 over their last 6. To be fair all of those games were on the road and on Wednesday the Kings will play their first home affair in 16 days. Atlanta comes to town in the January 30th NBA free pick, trying to show that the Kings are indeed worn down from their fast paced start to the season. The Hawks have won 2 of 3 on their current road trip, can they keep the momentum going?
Atlanta Due to Wear Down As Well?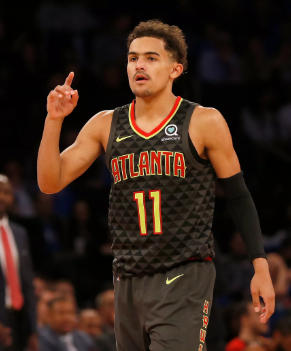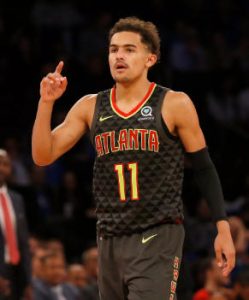 The Hawks are just 8-20 on the road this season but they've scored a 20 point win over Chicago and a 123-118 victory over the Clippers on Monday in their last three. It's a good start for a Hawks team that is in the midst of a 7 game road trip thanks to the Super Bowl invading the city. Atlanta is bound to get fatigued soon but at least they'll get a boost as Kent Bazemore returns from an ankle injury – albeit on a minutes restriction. One thing the Hawks do have is a deep team that can absorb so many road games over a short period of time. Against the Clippers eight players logged 20 minutes or more and that was without Bazemore.
It's hard to tell what kind of pace Sacramento will push in their first game back at the Golden 1 Center. That being said the Hawks match up pretty well either way. Trae Young is coming off a 26/8/4 night vs. the Clippers and would seem to favor an up tempo game. If Sacramento tries to slow things down that means Dewayne Dedmon, John Collins, and Alex Len can step up. Atlanta actually does have the talent to compete with anybody as evidenced by a 123-121 win over Philadelphia and a 142-126 victory vs. OKC on their resume over the past eight games.
Are the Kings "Fixed" By Being Back Home?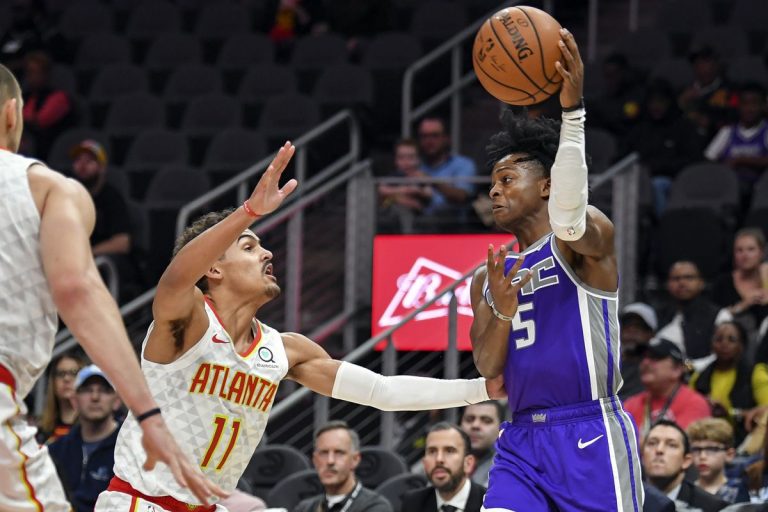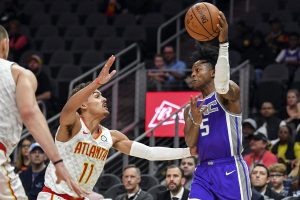 Sacramento is 5-5 over their last 10 and although they just finished a 2-4 road trip the playoffs aren't out of the question. The Kings now sit in 10th in the West but just 1.5 GB from the Clippers. Perhaps Sacramento's biggest asset ahead of the January 30th NBA free pick is that they are back home after a long two week road trip. The Kings are 5-0 ATS their last five home games. Dave Joerger's team should get a boost from playing their first game back home since January 14th. Plus, the Kings have not only had 2 nights off, they've actually been back in California for four days as Sunday's game was against the Clippers.
Sacramento should be reinvigorated not only from seeing their family for the first time in awhile but also because they already have a 146-115 win over the Hawks on November 1st in Atlanta. De'Aaron Fox scored 31 (with 15 assists) in that game against Atlanta's 30th ranked scoring defense and Buddy Hield added 27. The potent Kings offense hasn't broken 110 points in the last six games but once again those were all on the road. What do we see from Sacramento back home on Wednesday?
January 30th NBA Free Pick Betting
The Kings are hard to gauge coming back home for the first time in two weeks. At the same time and almost coincidentally, Atlanta may start getting road weary as they are away from home for the 4th of 7 games. Wednesday is going to be a high scoring affair (O/U 236.5) and it seems like Atlanta could flirt with an outright win. The points are a safe bet however.
NBA Free Pick: Atlanta Hawks +5