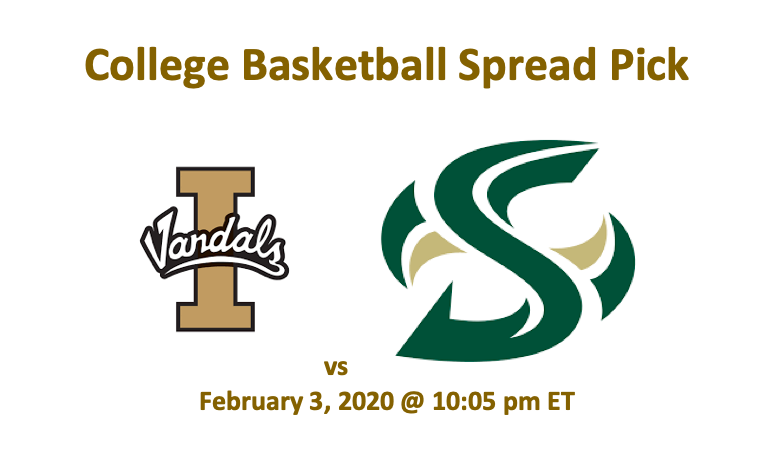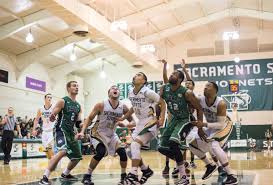 Our Idaho vs Sacramento State pick has the Hornets at -11.0. This Idaho vs Sacramento State prediction observes that the Idaho Vandals (5-15 Overall, 1-8 Big Sky) are 11th in their conference. That's last in the Big Sky. The Sacramento State Hornets (11-8 Overall, 4-6 Big Sky) are eighth and 3.5 games out of first place. The game will be played Monday, February 3, 2020 at 10:05 pm ET. The game will be played at the Nest in Sacramento, CA.
Idaho vs Sacramento State Pick – Recent Performance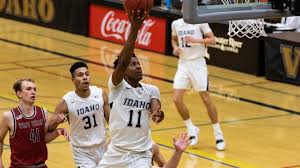 Idaho has struggled all season. The Vandals have not even put together a modest two-game winning streak. Currently, they are on a six-game losing streak. Their last win was on January 2 when they beat Portland State 72-61. The Vandals last played on February 1. In that game, Northern Arizona took them down 77-72.
Sacramento State comes to tonight's game having lost four of their last five contests. Their one victory in that string was 66-55 against Portland State. They started the season with four wins in a row and went 7-3 for their first 10 games. They last played on February 1 as they lost to Eastern Washington, the top team in the conference, 59-54.
Vandals at Hornets – Stats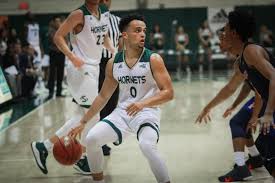 Our Idaho vs Sacramento State pick notes that the Vandals are outscoring the Hornets 66.1 to 60.5. However, SSU is allowing opponents merely 56.7 PPG. Idaho is giving up 70.7 PPG. The Vandals are better on field goal percentage (43.8% to 40.2%). However, the Hornets are outrebounding the Vandals (36.1 PG to 34.9 PG) and are better on blocks (4.1 PG to 2.4 PG) and steals (6.6 PG to 5.8 PG). The teams are virtually even on assists with each dishing off about a dozen per game. The Hornets are five percentage points better than the Vandals from the charity stripe.
Player and Roster Assessment
Guard B.J. Simmons has not played for the Vandals since late November. They miss his 10 PPG and 44% field goal percentage. Guard Trevon Allen is the team's leading scorer averaging 19.9 PPG. Forward Quinton Forrest is averaging 6.3 RPG and 6.3 PPG. Also at forward, Scott Blakney is good for 9.2 PPG and 4.5 RPG.
Sacramento State features two upfront double-digit scorers. Center Joshua Patton is scoring 13.5 PPG while forward Ethan Esposito is recording 10.1 PPG. Patton is bringing down 5.5 RPG while Esposito is good for 5.3 Three guards are good for a total of 24 PPG. Bryce Fowler is averaging 8.6 PPG while grabbing 4.1 RPG.
Our Idaho vs Sacramento State Pick
In this point spread prediction, we like the Hornets at home. Although they have struggled as of late, we do find that they should be able to rebound tonight against a team that has had a tough time beating anyone. Our Idaho vs Sacramento State pick is the Hornets at -11.0.
Idaho Vandals vs Sacramento State Hornets Prediction – Summary
Sacramento State Hornets at -11.0