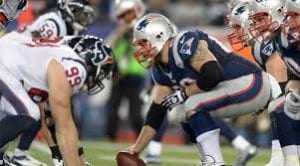 The second NFL Divisional game will be played on Jan. 14 at 8:15 p.m. ET at Gillette Stadium in Foxboro, MA. Our Houston plays New England free AFC divisional pick finds a Houston team dealing with quarterback problems having to play the team in the AFC with the best quarterback. The Pats are favored by anywhere from 15 to 16 points.
The Texans made it to this round by beating the Oakland Raiders 23- 14 last week in their wild card game. During their regular season they went 9-7, and after their bye week, Houston was 4-4. In those four wins, two were against last-place Jacksonville.
The New England Patriots went 14-2 in 2016-17. That record earned them a bye in the playoffs and home field throughout the AFC postseason. The Pats won their last seven games. Earlier in the season, they beat the Texans 27-0.
Houston Offense vs. Patriots Defense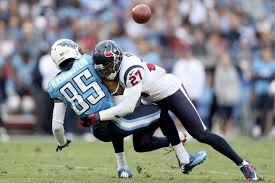 During the regular season, the Texans averaged 17.4 PPG, which tied them for 28th with the Chicago Bears. Brock Osweiler (59 COMP%, 15 TDs, 16 INTs, 27 Sacks) , who we rated as the weakest quarterback in the playoffs, will lead the offense. TE C.J Fiedorowicz (54 REC, 559 YDs, 10.4 AVG, 4 TDs) and WR DeAndre Hopkins (78 REC, 954 YDs, 12.2 AVG, 4 TDs) are his top pass catchers. RB Lamar Miller (268 ATT, 1.073 YDs, 4.0 AVG, 5 TDs) is the prime weapon in the Texan ground attack.
The Patriot defense is holding teams to 15.6 PPG. Their impressive stats include 13 interceptions, 70 PD, and 19 FF. They also have 34 sacks and 30 TFL. CB Malcolm Butler (17 PD, 4 INTs) leads the team in picks and corner Logan Ryan leads the team with 74 solo tackles, and he has two interceptions and 11 PD. DLs Trey Flowers (7.0 Sacks, 2 TFL) and Jabaal Sheard (5.0 Sacks, 2 TFL) are tops in sacks. Two other players come to the field with four sacks each.
New England Offense vs. Texans Defense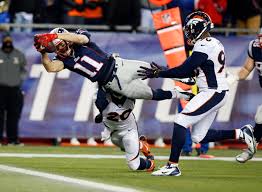 New England has a dynamic offense that's led by QB Tom Brady (67.4 COMP%, 28 TDs, 2 INTs, 15 Sacks). Brady brings a huge amount of playoff experience to this game and a penchant for winning big games. WR Julian Edelman (98 REC, 1,106 YDs, 11.3 AVG, 3 TDs) leads the team in catches, while TE Martellus Bennett (55 REC, 701 YDs, 12.7 AVG, 7 TDs) leads the Pats in TD catches. RB LaGarrette Blount (299 ATT, 1,161 YDs, 3.9 AVG, 18 TDs) gives the team an effective rush attack. New England is averaging 27.6 PPG.
The Houston defense is allowing a respectable 20.5 PPG. The defensive numbers range from below average to just about average. They've recorded 31 sacks and 11 picks, plus 54 TFL and 68 PD. They've caused just eight forced fumbles of which they have recovered six. LBs Jadeveon Clowney (6.0 Sacks, 12 TFL) and Benadrick McKinney (5 Sacks, 4 TFL) are tops in sacks and McKinney leads the club in tackles with 79 solo, 50 AST, and 129 total. The secondary will be taxed in this game as safety Quintin Demps (9 PD, 6 INTs), who leads the team in picks, has been ruled out due to a hamstring.
Houston Plays New England Free AFC Divisional Pick
The New England Patriots are an overwhelming force. The Texans come into this team with problems on both sides of the ball. Our Houston plays New England free AFC divisional pick is the Patriots at -15.0
Houston Plays New England Free AFC Divisional Pick: New England -15.0