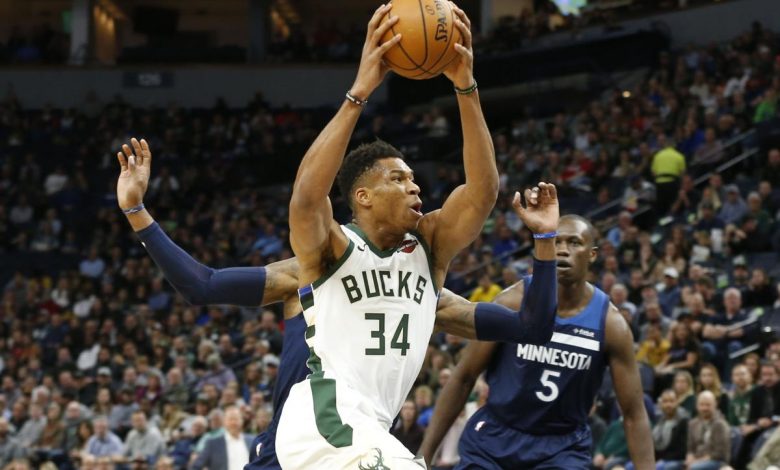 The Milwaukee Bucks bring their league-leading scoring average to the West Coast to take on the LA Clippers on Wednesday night. Milwaukee is putting up 121.3 points per game on an NBA-best 48.4 percent shooting from the field, but it will have a tough task against a tough Clippers defense.
Milwaukee comes in having won three straight and sitting at 5-2 to lead the Central Division by two games over Indiana. The Clippers have won two straight and are tied for second place in the Pacific Division with the Phoenix Suns, a game behind the first-place Los Angeles Lakers.
The moneyline for this contest has the Milwaukee Bucks -210 and the LA Clippers +180. Milwaukee is favored by 5.5 points on the road, while the over/under for the game has been set at 229.
League Leaders
The Bucks are at the top of a number of categories as far as team statistics are concerned this season, with their 51.6 rebounds and 11.0 points differential both pacing the NBA as well. Part of that can certainly be attributed to the reigning league MVP, Giannis Antetokounmpo, who is fifth in the league in scoring at 27.7 points a game to go with 14.0 rebounds, 7.4 assists, 1.6 blocks and 1.1 steals. He's doing all that while shooting 61.2 percent from the field.
But Milwaukee is more than just one player, which is why their team stats rank so high. While the rest of the league seemed to be making major moves throughout the offseason, Milwaukee mostly stood pat, and that continuity is helping early on. The team's top four scorers were all a part of last season's team, developing a chemistry that is evident on both ends of the floor. Forward Khris Middleton is following up his All-Star campaign of a season ago with 19.4 points, 5.6 rebounds and 3.1 assists per game, while point guard Eric Bledsoe is averaging 13.7 points, 5.7 rebounds and 4.9 assists.
Short-Handed
The Clippers have yet to see Paul George on the floor, and they won't have Kawhi Leonard playing in this one either, as he's being sat out for load management. The league's fourth-leading scorer at 29.3 points per game, Leonard has already sat out one game this season as the Clippers try to avoid him playing both games of a back-to-back. Leonard is also averaging 7.3 rebounds and 5.7 assists per game, so his loss will certainly be felt by the Clippers, who lost the previous game when Leonard sat out.
Reigning Sixth Man of the Year Lou Williams got the start in Leonard's previous rest game, scoring 24 points, but he's certainly not the defender that Leonard is. On the season, Williams (20.3 points per game) is one of three bench players to rank among the Clippers' top four scorers, with Montrezl Harrell (19.3 points) and JaMychal Green (10.3) yet to start a game. Patrick Beverley averages just 6.1 points, but he sets the tone for Los Angeles with his intensity on both ends of the floor.
Bucks Get Road Win
Unfortunately, we're robbed of a fantastic matchup of superstars in this one because of Leonard's need for rest two weeks into the regular season. Giannis will certainly be looking to showcase his talents against one of the top teams in the Western Conference, and the Bucks want everyone to remember that they should be a title favorite as well. I'm taking Milwaukee -5.5 to win this one easily.